Why pregnant women should be asked how much they drink
IN HOUSE DOC
By BBC | May 8th 2022 | 3 min read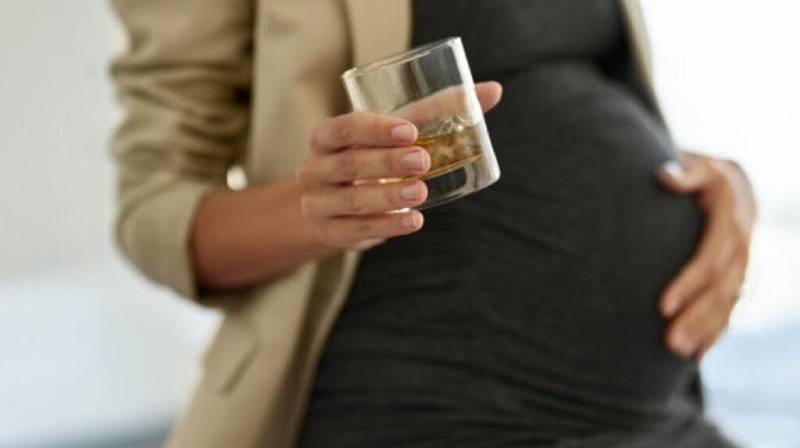 Pregnant women should be asked how much alcohol they are drinking and the answer recorded in their medical notes, new "priority advice" for the National Health Service (NHS) says. The advice, from the National Institute for Health and Care Excellence (NICE), is designed to help spot problem drinking that can harm babies.
Infants with foetal alcohol spectrum disorder (FASD) can be left with lifelong problems. The safest approach during pregnancy is to abstain from alcohol completely. Babies cannot process alcohol well - passed from mother to child through the placenta, it can stay in their body for a long time and stop them developing normally in the womb.
There is no particular treatment for FASD - and the damage to the brain and organs such as the heart and kidneys is irreversible. The more someone drinks while pregnant, the higher the chance of FASD - and there is no proven "safe" level of alcohol.
But the risk of harming the baby is "likely to be low if you have drunk only small amounts of alcohol before you knew you were pregnant or during pregnancy", the Department of Health says. And official statistics suggest one in 10 pregnant women says they have had some alcohol in the past week.
The Royal College of Midwives spokeswoman Lia Brigante said: "As there is no known safe level of alcohol consumption during pregnancy, the RCM believes it is appropriate and important to advise women that the safest approach is to avoid drinking alcohol during pregnancy and advocates for this.
"We are pleased to see that the recommendation to record alcohol consumption and to then transfer this to a child's record has been reconsidered. This had the potential to disrupt or prevent the development of a trusting relationship between a woman and her midwife."
Claire Murphy, from the British Pregnancy Advisory Service, stressed the vast majority of pregnant women drank below levels associated with harm.
"We remain concerned about the routine questioning of women throughout pregnancy on this issue," she said.
"Our research shows women find antenatal discussions about alcohol - even when they don't drink at all - can supersede other issues important to them, like their own mental health and wellbeing.
"Those supporting pregnant women must be able to provide care that meets the needs of the individual before them, not just to fill in boxes on a checklist."
Dr Paul Chrisp, director of NICE's centre for guidelines, said: "This quality standard aims to improve the diagnosis and care offered to children and young people with FASD as well as ensuring that women are given consistent advice about their alcohol consumption during pregnancy.
"FASD is a series of preventable mental and physical birth defects associated with alcohol use during pregnancy.
"Helping women to drink less or no alcohol during their pregnancy will reduce the number of children and young people affected by FASD." [BBC]