These healthy habits will keep the doctor away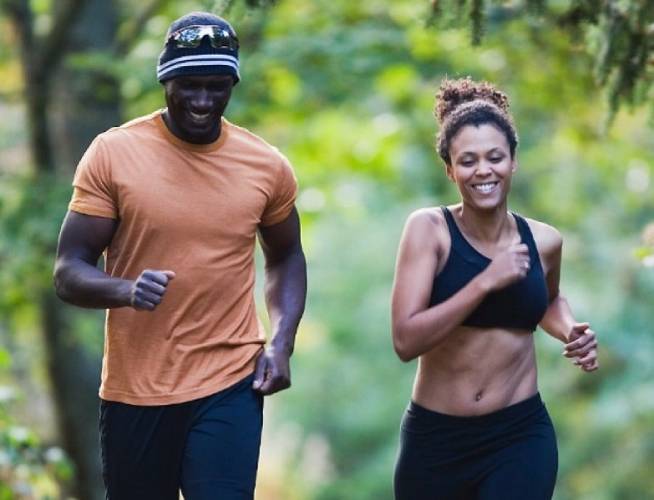 Given a choice, most people would rather give their doctors a wide berth. But that is hardly achievable for ordinary mortals. However, you can do plenty of things to keep yourself away from your doctor.
For starters, if you never fall sick, you have no reason to look up the doctors. Many illnesses have something to do with lifestyles. Other ailments are related to the environment, social circumstances, and our genes. So, you'd have to control so many factors for disease to never catch up with you. But it is immediately obvious that you can at least limit your potential for disease, and thereby avoid doctors.
1. Lifestyle
Let's look at lifestyles. The healthier your lifestyle, the less likely you'll catch some unwanted illness. Healthy foods, combined with physical activities are the key contributors to a healthy weight. That immediately puts you at lower risks for cardio-metabolic diseases that include diabetes and heart disease.
2. Avoid toxins
Avoiding toxins, including smoking and excessive drinking, lowers your risks for chronic diseases that include certain cancers. You do not need to do so much to lead a healthy lifestyle, and you'll reap ample gains and mostly stay away from doctors.
You may not be in direct control of other factors that predict disease. But that doesn't mean you can sit back and do nothing. You must remain acutely aware of prevailing circumstances that may predispose you to certain ailments, and take appropriate measures. A good example is moving away from a polluted part of the city or lobbying for better air quality control, in attempts to limit respiratory diseases. Indirect actions on your part still play a big role in helping avoid trips to the doctors.
You'll still be left with things you cannot really control, like genetic predisposition to some diseases. But even in such situations, there are still some bits you can do.
3. Lineage
Understanding your lineage may give you clues about heritable conditions, and how to avoid them, or at least mitigate eventual outcomes. But that still leaves so much that remains unpredictable, mandating eventual interactions with the doctors, even when you really want to avoid them.
4. Monitor your health
Even for most healthy, a trade-off with doctors is almost an inevitability. But you can moderate how much you need the doctors by proactively monitoring your health status. If you notice any unusual symptoms, do not ignore them. Get a medical evaluation pronto, thereby optimizing your chances for a cure. If of a certain age, or are known to be predisposed to certain diseases, avail yourself of regular testing. Screening tests for cancers and other chronic conditions are a lifesaver, ultimately limiting your interactions with doctors.
Writing off doctors can never an absolute, but you can mostly keep away from them if you remain proactive.
—Dr Alfred Murage is a Consultant Gynecologist and Fertility Specialist. [email protected]