From the doc: Traveling abroad for medical care should always be justifiable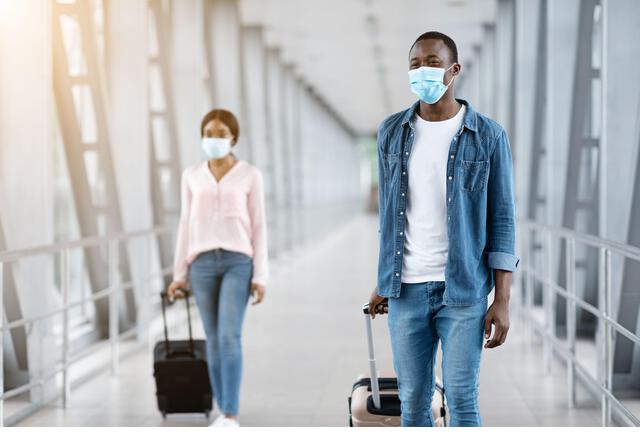 Many Kenyans will know of someone who found it necessary to seek healthcare overseas, the so-called medical tourism. There are obviously many reasons why some find it necessary to travel elsewhere for medical care.
What is without doubt is that such endeavours are complex, costly, and do not always end up with desired outcomes. But why are certain patients attracted to medical tourism?
For starters, some may be suffering from rare conditions, with only limited expertise in selected overseas locales. Others may rightly, or wrongly, underrate local experts, thereby finding a need to go elsewhere.
Poor healthcare investments locally often translate into poorer medical outcomes overall, thereby creating a need to seek quality healthcare overseas. Many others have their own unique and justifiable reasons for medical tourism.
If you find yourself contemplating travelling elsewhere for medical care, you need to be as objective as possible. You can quickly and easily check whether the services you are seeking could be available locally. Some local private healthcare facilities have both the infrastructure and the expertise to deal with many complex medical conditions. It may appear advantageous to travel, but your eventual outcome may not necessarily be superior.
Once a decision to travel is made, you must carefully select where you are going. Medical tourism is a business, with targets geared towards a defined bottom-line. I'm sure you have come across all sorts of Ads claiming superiority of healthcare next border.
Some of it is just hot air to seek your custom, so beware. Do your background checks on where you wish to go. Those with verifiable accreditation and testimonials should head your list. Leave out those with fancy brochures and catchy Ads, but no tangible substance.
The cost of care overseas can be insurmountable. You must factor in the cost of travel, accommodation and subsistence, and not just the projected cost of your actual treatment.
Most people have to fund their own treatment overseas. Some have claimed that the total cost of healthcare is cheaper out there, but such claims often get the math wrong. Medical tourism has both benefits and pitfalls.
The most important thing is to have an objective justification of the endeavour. If your medical condition isn't exceptional in any way, you should always consider seeking care where you are. You will often find that appropriate and high quality medicare is available much closer to you.
But if you need to cross borders in search of healthcare, don't do it on a whim, as you may end up with more than you bargained for.
Dr Alfred Murage is a Consultant Gynecologist and Fertility Specialist