Brace yourself: This year will have its own set of health challenges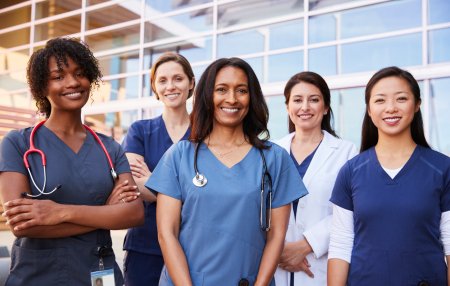 What a relief to say goodbye to a year that has upended global healthcare, and welcome a new one. As is often the case, every new thing is looked at with lots of optimism.
The expectation is that the ongoing viral pandemic will ease off in this new year. But don't hold your breath, newer health challenges will still feature this year. I am not in any way prophesying doom. But we have to be realistic. The ongoing Covid-19 vaccination programme will take time to reach all deserving folk.
For some, it will come too late. And for others, effectiveness may be moderated by the ever-changing structure of the virus. What happens in the first half of 2021 may still be unnerving, especially if the public continues to be casual about strategies to limit the spread of the virus.
Other aspects of healthcare have had to take a back seat for most of last year due to stretched health services. There has been delays in the provision of services for those with chronic diseases. We are talking of conditions like cancers, non-communicable diseases, and even non-emergency procedures.
This means some have deteriorated over time, and may fare worse eventually. Others will be subjected to long waiting times, also affecting their eventual outcomes. One of this year's challenges will be to play catch up with aspects of healthcare that were relegated to the back burner in 2020.
Expect to experience individual challenges with healthcare this year. Part of your challenges will be how you interact with healthcare providers. You should still expect limited one-to-one contacts with doctors and other healthcare workers. Appointments, especially in public health facilities, will continue to be scarce.
Delays with non-emergencies will continue. The disease-limiting precautions that became commonplace last year will still be at play, possibly at a heightened level. Nothing will smoothen out quick enough. Healthcare funding took quite a hit last year. This has obvious knock-on effects on health costs and insurance.
Expect to fork out more for healthcare this year. Either out of pocket, or with higher insurance premiums. For some, this will mean possibly deferring life-saving treatments, or foregoing it altogether. The much celebrated universal healthcare is unlikely to have fully kicked off in 2021, so Uncle Sam will unlikely be able to cater for everyone.
Will newer epidemics come along? Who knows? But you can be certain that all other known conditions will still be around.
The main health challenge for 2021 is to find a balance in fighting new epidemics, and keeping all other diseases under control. That requires optimised healthcare management, both by governments and the private sector. Your role will mainly be to stay clear of emerging diseases, and all others that are already known.
Dr Alfred Murage is a Consultant Gynecologist and Fertility Specialist
[email protected]