Nairobi West Hospital unveil medical evacuation helipad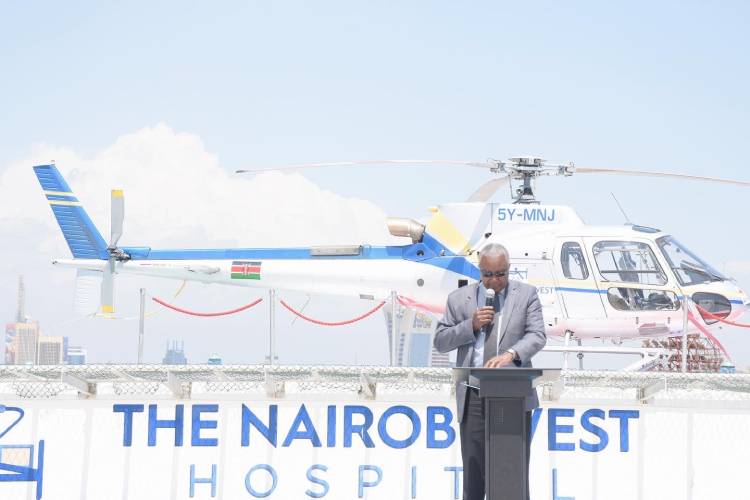 The Nairobi West Hospital and their partners have launched the first-ever medical evacuation helipad to bolster emergency response. The facility of its kind in the country, will significantly improve medical emergencies by facilitating evacuation in Kenya and in the region.
The hospital's medical officer, Dr Andrew Gachie, said the ultra- modern machine has been designed and built to international standards with capacity to hold up to eight tonnes of weight.
"We are now moving away from the ground to a more efficient air medical emergency evacuation regime," said Dr Gachie.
Dr Gachie, stated that the hospital will also utilise the facility to aid police officers injured in the line of duty as the hospital is preferred by the police force.
"Each minute will now henceforth make a huge difference in our patients' lives. The new helipad will speed up the time incurred transferring critically ill patients to the hospital, giving them the very best chance of survival," Gachie said.
A trauma bay below the helipad will handle critical cases in emergency evacuations. Nairobi West Hospital with Turkish and Indian partners will also provide cancer treatment options including bone marrow transplants.
"We now have the right modern medical facilities that can offer a record 2-5 minutes treatment of critical illnesses. We are changing the management of cancer in the country and across the region," Dr Gachie told The Nairobian.
Meet Kenya's best mortician
He is recognized for setting up modern mortuaries and embalming services in over six hospitals across the country.