Always seek clear, meaningful communication with your doctor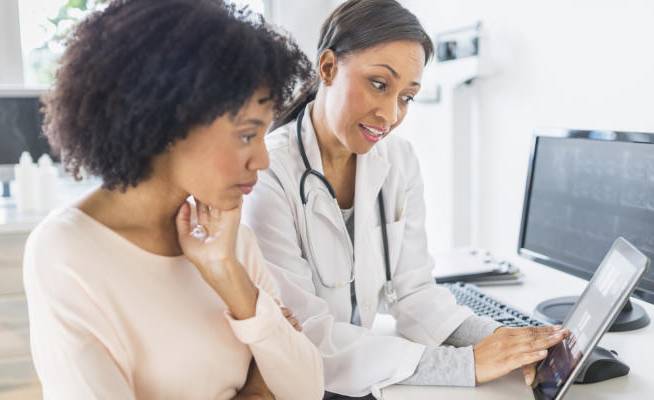 The communication between you and your healthcare team should always be crystal clear.
You give your story, the doctor listens. The doctor then takes you through a diagnostic process. You finally end up with recommendations for appropriate treatment.
At every step of the way, you and the doctor must always be on the same page. That means clear and open discussions throughout your medical encounter. But it doesn't always happen that way. There are lingering complaints about the lack of ample information from healthcare providers.
Some will claim not to have been clear about their diagnosis, leave alone the specific treatment that may have been recommended. You hear of experiences that smell of a paternalistic encounter, with some doctors spelling out what is good for you.
Others will hardly get any chance to become involved in any meaningful way in their care. Modern healthcare is a combined approach between doctors and their patients.
Doctors have a duty to spend quality time with patients. Everything must be explained in clear details, and in a simple language that patients can easily understand.
Complex discussions should be backed up with simple information leaflets that patients can look through in their own time. Granted, some patients will be somewhat withdrawn, or just easily intimidated, but that's no excuse. You must play an active role when interacting with medics. You owe yourself a duty to be crystal clear about what is ailing you. It's no good leaving all decisions to your doctor.
Part of initiating a discussion with your doctor is to learn the art of asking questions. It doesn't matter that your doctor is the most revered specialist in their domain. They owe you a duty of care.
You should expect, or even demand, full discussions about your illness. Don't leave the consultation room until everything is clear.
Don't consent to any medical procedures, or specific treatments unless you clearly understand everything. If dissatisfied or unclear about anything, ask for clarifications or seek care elsewhere. Many misunderstandings between you and your doctor result from poor communication.
If either side plays a passive role, things can quickly escalate onto unruly paths. You can only make fully informed medical decisions if you have all the relevant facts. Your doctor can only optimise your care if they have kept you fully involved from the outset.
It doesn't matter where the communication gaps originate from. Your eventual health outcomes will always be negatively affected if you and your doctor cannot communicate effectively.
Dr Alfred Murage is a Consultant Gynecologist and Fertility Specialist