Doctors may not always be sure about what's ailing their patients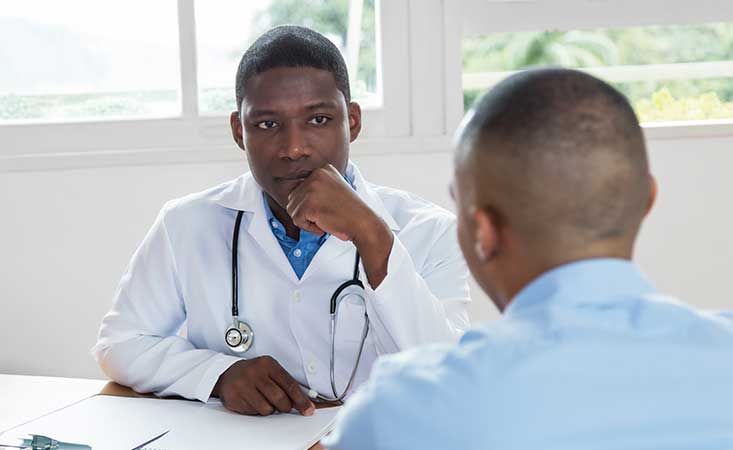 For the lay person, physicians always seem to have the right answers. It's all self-evident. You feel unwell and quickly make your way to the doctor's. Your symptoms get a thorough review, then you end up with a physical medical exam.
That may just be enough for the doctor to give a diagnosis, and propose a cure. Other times some tests will be necessary to confirm the suspected diagnosis. But can you always be sure there was no guess work involved in coming up with a diagnosis?

It might surprise some to know that doctors work more with probabilities than certainties. The human body is so complex that it's never easy to break it down into separate entities.

Every organ and functionality relates to everything else within the body. Symptoms of disease are never discriminate entities either. The overlap in disease symptoms is as wide as the distance from the earth to the moon. And the fact that the human body can suffer from so many ailments doesn't help either.

So can you ever be confident your doctor has accurately deciphered what you might be ailing from? The answer is actually yes, but with a few ifs and buts. A well trained doctor will analyze your medical data, and eventually narrow down to some possibilities.

The medical jargon for this process is called differential diagnosis. There may then be additional evaluations to get to a pin-point diagnosis, and a recommendation for a specific remedy.

But medical diagnostic processes are never foolproof. That's why you hear of missed diagnoses, inappropriate treatments, and even law suits related to medical misadventures. Some of it is related to incompetency and quackery, but that's for another day. Anyhow, if your doctor ends up with the most accurate guess, you may be cured without ever having a specific diagnosis.

But you may also deteriorate and worsen, or even end up dead just because medics never came up with the correct diagnosis. But are doctors aware of medical pitfalls? Oh yes, they are. That's why they must undergo appropriate training, supervision and eventual certification before they are ever let loose.

It doesn't stop there, doctors must maintain competency with lifelong learning and work only within legally defined limits. They must also work within teams that have complementary skills. If anything is baffling, a team of specialists are more likely to come up with the right answers, compared to a solo practitioner who pretends to know it all.

Yes, doctors will always do their best to get to the bottom of your ailments. But they will inevitably encounter hazy medical situations, and make do as you toddle along meandering medical corridors. You'll mostly escape unscathed, and you may never know that none of the doctors were any wiser.
Dr Alfred Murage is a Consultant Gynecologist and Fertility Specialist
[email protected]