My ex hubby beat me for getting drunk, says singer Akothee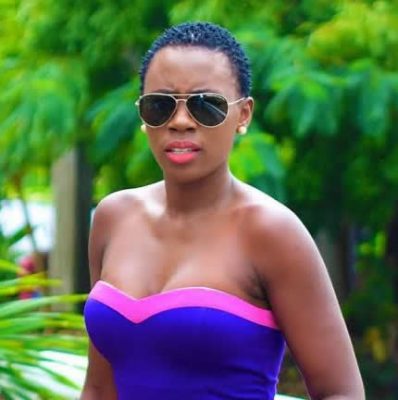 Controversial musician cum businesswoman Esther Akoth popularly known as Akothee has revealed that her ex-husband Jared Okello became violent after 10 years of marriage.

"My Jared was and still is a humble man. He was never violent, he had never beaten me up in front of our children. I don't remember when we argued, we lived in harmony and most people admired our family life. We were not really broke, but we were trying. Jared was earning a salary of Sh15,000 as an accountant. With this money, we managed to give our three daughters a decent life.

At the time, Akothee says she was jobless.
"The salary was little. I was a house wife, very organised and I would fill my fridge with food enough to last us until the next pay check".

She reveals that the day she came home drunk, her husband was so angry and beat her up.
"That night, Jared was so angry and gave me a proper beating. A friend had invited me for a drink. Some of my friends misled me. One of them who used to cheat on her husband lied to me to save her number as her boyfriend to make my husband jealous. She used to call me at midnight and make Jared jealous. Then she told Jared that I had a boyfriend who calls at midnight, which angered him. Be careful with women," Akothee warned.
Read also: https://www.standardmedia.co.ke/entertainment/showbiz/2001381557/cebbie-opens-up-for-the-first-time-about-her-feud-with-sister-akothee