Obsessive stalker: I am just in love, Jovial fears the stalker is well connected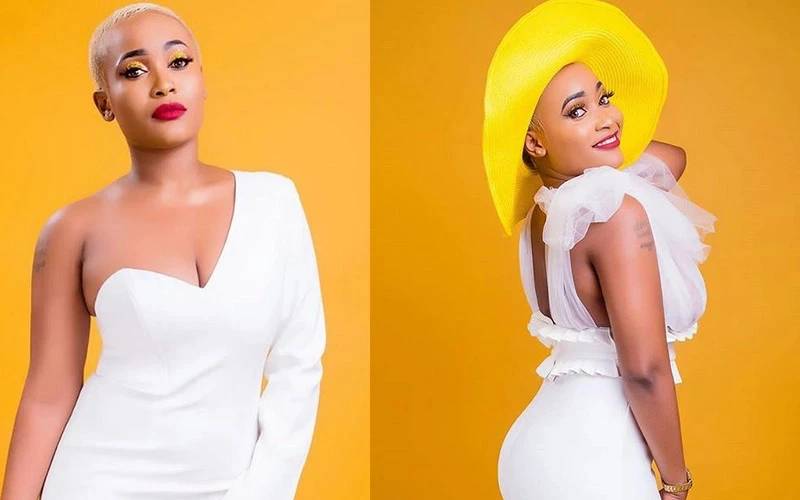 Kenyan songstress Jovial now fears for her life following an encounter with an obsessive crush, she has opened up and gave an account of a stalker who gets aggressive when she posts people, and she says she is tired of keeping quiet.
The artist who exited Otile Brown's Just in Love label about two years ago under unclear circumstances took to her Instagram to lament about a stalker who claims to be 'just in love'.
Jovial now says she is scared because the stalker has been able to track her home.
Jovial who now claims the said person paid people to track her wrote on her Instagram stories about her encounter, her post read, "Lately I have been dealing with an obsessed crush! This person has managed to know where I live after paying people to track me".
The Mi Amor hit maker sorrowfully wrote that her attempts to block him have been futile because he keeps coming back, "Where he got my number sijui!
The songbird further lamented that the stalker gets aggressive whenever the artist posts anyone.
"Nikipost mtu he gets mad! Anakuwa aggressive kama mimi ni dame yake!" she wrote.
In her post Jovial says she is scared and is tired of keeping quiet about it. According to her, when she threatened to report him to the police, the stalker said in his defense he would say he is 'just in love'. Jovial now fears that the man might be well connected to present such level of fearlessness.
"I told him I will report him, akasema sawa haina shida, ataambia police, "He's Just in love" so I should go ahead! I think he is well connected, I don't know," she wrote
"It's really eating me up and I am scared, Nimechoka kukaa kimya!" The songstress wrote.