Karen Nyamu: I have no regrets posting video with Samidoh with our love child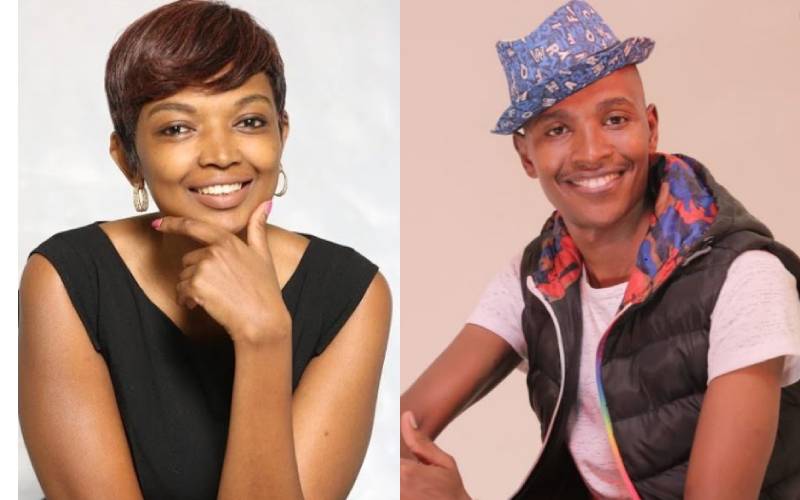 They say hell hath no fury like a woman scorned. Going by recent happenings, city lawyer and politician Karen Nyamu is wreaking havoc on social media spilling juicy details of her troubled relationship with Mugithi artiste Samwel Muchoki alias Samidoh.
In an interview with radip ersonlaity Felix Oduor a.k.a Jalang'o, controversial lawyer and politician said she has no regrets over her actions.
"I don't regret since he (Samidoh) has now admitted we have a child which I hope will stop Kenyans making it a big deal," she said, adding that, "These things happen, it is only that I am in the limelight."
Hell broke loose after Nyamu posted on Instagram an undated video of Samidoh serenading their son. Following the post, Kenyans trolled Nyamu accusing her of being a home wrecker and attempting to bring down Samidoh's marriage and musical career.
Nyamu has denied these allegations arguing that, "After the child was born, Samidoh assured me that his wife was aware of it and any other time he spent at my house. It was until I posted that I learnt her wife was in darkness. It is unfortunate my posts were interpreted to mean I was competing with her," Nyamu said.
She further revealed that the musician had vowed to claim the child on his first birthday in an attempt to silence Kenyans who continued to troll him on social media.
"Every time Samidoh posts his family and especially his children, Kenyans always tag me on the post and ask about the son we have with him. I told Samidoh to come out publicly. He said that he would do it in November," said Nyamu.
Nyamu further revealed that when they first met a political meeting in 2019, she never knew the artist who is also a cop was a married man.
"After the meeting we became friends. I didn't know that he was married. He was not wearing a ring. I only knew it four months down the line when a Nairobi Ward representative saw us together and broke the news to me. By then it was already too late," said Nyamu adding that she is not ready to be a second wife as she has lost confidence in marriage.
Following the incident, Samidoh has apologized to his fans and family terming the drama as unfortunate.
Hide your knickers
Hanging your underwear on a public clothesline makes them public property