Barack Obama: My first time in Kenya, I almost crapped in a matatu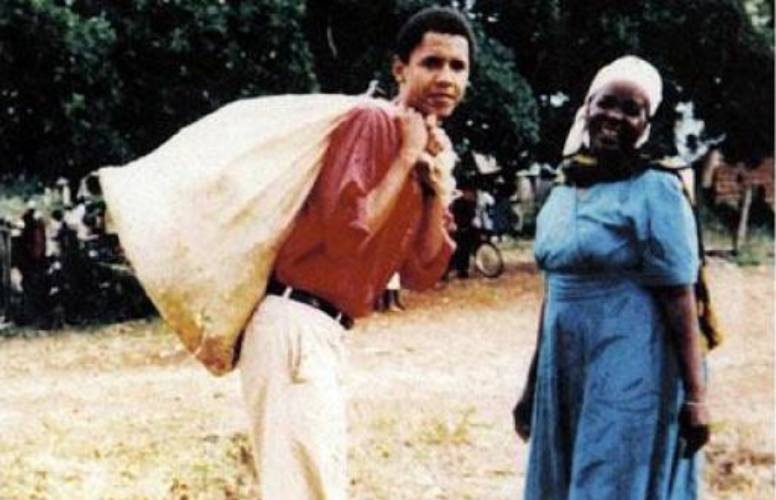 When Barack Obama landed in Kenya for the first time in 1987 it was a 'retrace my roots' trip of mixed emotions.
While he encountered rude waiters, lost his bags at the airport, visited Mathare slums, had soda at the City Market, and shot basketball at University of Nairobi's Main Campus, the real adventure was waiting in his father's Nyang'oma village in Kogelo.
Besides recounting stories of night runners and sipping chang'aa, his American stomach had issues with rural cuisine. Sema kuendesha!
"We had to stand for most of the way (in face-me matatu), our heads forced down by the bus' low roof. To make the matters worse, I'd come with the case of the runs. My stomach lurched with every bump," Obama recalls in his memoirs, Dreams from my Father.
"And so it was in a cautious trot that I first appeared to Granny and Auma upon our return, offering them a curt wave before racing across the backyard, around an errant cow, and into the outhouse (latrine)."
Besides 'driving,' there was that small matter of language barrier with 'granny' Sarah. Writes Obama. "....granny looked at me and smiled. 'Halo' she said. 'Musawa!' I said. Our mutual vocabulary exhausted, we stared ruefully down at the dirt until Auma finally returned."
Obama had to adapt with local traditions, including bathing hadharani: "Bernard, Roy and I went to the water tank and bathed ourselves in the open air, our soapy bodies glowing from the light of an almost full moon. When we returned to the house, food was waiting for us and we ate purposefully," writes Obama.
Adapted from Barack Obama's 1995 memoirs, Dreams from My Father.