Bezos still thriving after costly divorce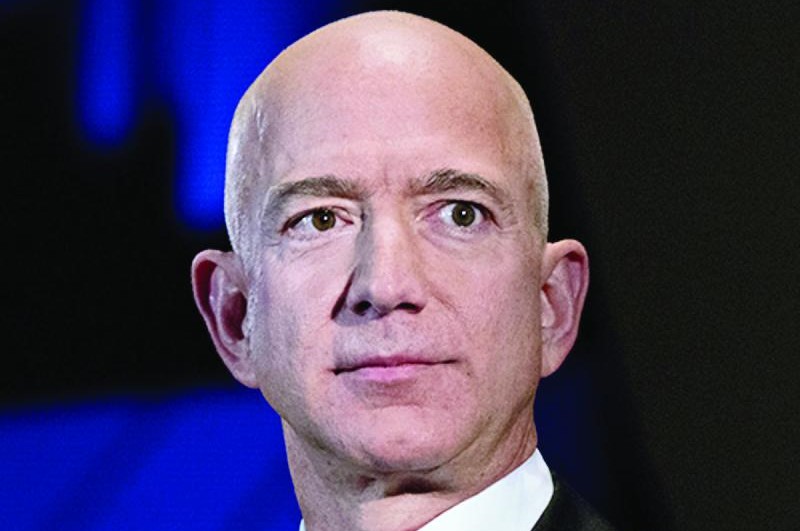 The world's wealthiest man alive is 57-year-old Jeff Bezos, whose original official name is Jeffrey Preston Jorgensen. Born when both his mom and dad were still teenagers, he dropped the name Jorgensen and picked up his stepfather's surname 'Bezos' after the mother divorced and remarried. He is now the owner of Amazon - a powerful online shopping platform.
According to many wealth measuring authorities like Forbes Magazine, Bezos is the wealthiest individual in the world. This man, whose fame cuts across the world, is an American citizen whose entrepreneurship is currently unequalled.
Bezos graduated top of his class from Princeton University with a degree in electrical engineering and computer science. His employment experience involved being the youngest president of a hedge fund company in the US. Bezos quit formal employment, borrowed money from his parents and founded a start up - Amazon online bookshop in 1993. The company grew from a simple service online store to the world's biggest online store in less than 20 years.
Amazon started off as an online bookshop where people could order their favourite books and have it delivered to their doorstep. Backed with his Wall Street experience in stock buying and selling, he invited interested people to buy shares in his concept. Besides the book business, Amazon also sells other products like internet streaming for video and other artificial intelligence services.
Amazon successfully floated shares to the public and later on founded Kindle as one of the world's reading channels to replace the hardcopy book. Bezos also bought the Washington Post, one of America's leading newspapers. He turned it around by focusing more on digital news provision and other digital media opportunities.
Bezos divorced his wife Mackenzie Tuttle in 2019, with whom he founded Amazon in 1993 just after they first met. He is considered the world's first centibillionaire and is also involved in several philanthropic initiatives.
His contribution of USD 500,000 helped found World Reader by a former Amazon employee, David Risher. Bezos is also an active supporter of the environmental and climate change campaigns through organizations like the World Wildlife Fund and the The Nature Conservancy among others. Being just 57 years old, the world will see more of Jeff Bezos for quite a long time to come.