Stop chasing after the boys, it makes you look cheap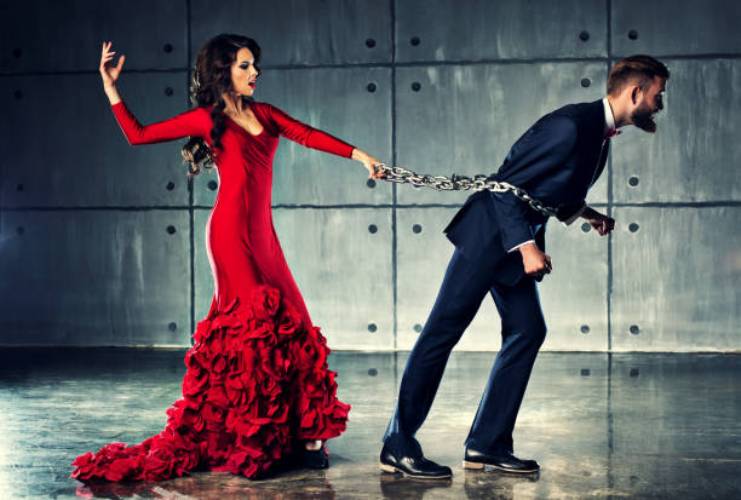 Men are hunters by nature and that is fact. Like you will never see a lion yawning while waiting for a swara to walk in his direction, men enjoy roaming in the fields and seeking prey because they are genetically programmed to be the initiators of relationships.
It is masculine when he prowls around looking for the finest of the girls for himself, a process that only Adam missed because he was spoon-fed. It's history. It's nature. It is just the way it is. Which woman wouldn't want to be pursued? Who wouldn't feel great when a sinewy, bearded man approaches them with panty remover lyrics?
In all honesty, women shouldn't make the ?rst move because this goes against the unwritten, basic laws of nature. A woman who makes herself available by making the first move scares off an otherwise interested guy.
You will never see an antelope walk to a hyena and say, "Here I am — eat me!". Every guy wants a girl to chase after, and every girl wants a guy to want to track and floor them.
God wasn't a joker when He made Adam first then gave him Eve as a helper. So why have we all of a sudden taken it upon ourselves to change the game? Why are we running all over seducing men instead of enjoying being chased and wanted?
Men enjoy the thrill of the chase, and this is why from a very early age, boys like to race their toy cars outdoors. In the villages where the toys are hardly bought, these enthusiastic little humans make toys from mud, wires, boxes and plastics. Some go looking after their fathers' cattle, then chase squirrels and funny wild animals that are not even edible! Simply put, they just love a good chase. Let them chase, damn it!
Me, I am old school when it comes to love and dating. I still prefer the man making the very first move, and that he keeps the game at that. It hits awesomely differently when the guy initiates the first few dates when love is at the boiling point.
Not that I am afraid to ask a man out, but definitely not in the initial stages of a relationship. Any sane man would not hesitate to go after something he really wants.
We all know that present day dating is kinda tricky. Tricky in the sense that a good number of men seem to have forgotten how to "tune" a woman. But why should they when women are doing all the "tuning"? Call me what you like, but a relationship that starts off with a woman panting after a man with her knickers off rarely has a happy ending. This man will keep reminding you that he wasn't interested in you after all, and it is you who made the first, desperate move.
Blowing up a man's phone with 15 missed calls and 13 text messages yet he only responds with one or two vague and cold responses a day can be frustrating, humiliating and exhausting. Makosa! It actually crushes your self-esteem. It's impossible to feel good about yourself if you're willing to trade your dignity for a pair of running shoes in order to chase after a man. Especially one who doesn't seem interested one bit. Come on, your dignity and self-esteem are never worth surrendering for anyone or anything. Not even chuma ya doshi.
In most cases, that man you're chasing doesn't want to be caught and especially not by you. Madam, you'll chase and chase and get tired. He will only stop to catch you instead, when it suits him, then drop you and increase the pace. A man who wants to be with a woman will always be running towards her, not away from her. And no man wants the woman hunting him.
Girl, when you stop chasing the things that aren't meant for you, you give the things that are yours a chance to catch up. But as long as you're caught up in the drama of a hopelessly frustrating and seemingly endless pursuit, you literally give blinders to all the amazing things already staring you right in the face.
Stop interfering with the ways of nature because you will only scare him off. Avoid being clingy and desperate by not making yourselves too accessible and available. Dialing his digits four hours after you've met him is only going to turn him off. Leave him to hope, wonder, and get butterflies. Let him text, delete, text again, delete — until he finds the very right words to text you. Be the boss Lady.
No self-respecting cat eats a mouse it did not hunt down — and that is just the way it is!