How long should you date before wifing her?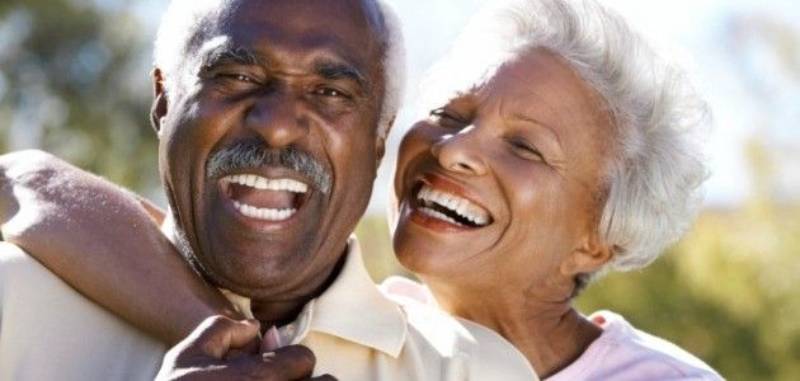 A friend who has been dating a guy for five years is still reeling in shock after discovering that the bugger moved houses to shack up with another woman.
Well, that's not even the shocker. Apparently, the girl he moved in with is someone he met five months ago at a cousin's wedding where she was a bride's maid. And, wait for it: She is pregnant! Ati he loves her, but he married this new girl because he wouldn't wish his baby to be raised in his absence. The cheek!
This got me thinking; why the hell do people date for years? For what exactly? I mean, five freaking years of exclusive dating – calling each other sweet diabetic names, reminding themselves of unending love, a lot of PDAs on social media, doing sleepovers and solving countless domes like a married couple. Just where do people get the energy or time? Yaani you start dating someone when you're 24 years old, and on your 29th birthday you are still in the girlfriend zone asking 'what are we?'. Even a president is elected after five years.
A serious man needs a chap chap woman. So, if you show no signs of wanting to settle, you'll date and date till Kingdom come. He'll be there with you but make himself available to other women out there, and the moment he spots one, kwisha wewe! You'll be enrolled in the School of Character Development and Premium Tears, and that's how you'd have wasted some good years being called babe and nothing more.
Getting to know each other more? Come on! By the second date, you should have figured out if this is a person you can live with, happily ever after. The 7th date in month three should be about how and when you two can now move in one house to reduce bills, meet a few friends and a sister or a brother, and even talking about possible name(s) for your bundle(s) of joy.
People who date for years often end up breaking up in very awkward circumstances. They'd have known almost everything about each other, had too many breaks in between the relationship, given countless second chances and even figured if they would eventually stay together for ever, or not.
See, love has no time limit. Some people fall in love much quicker than others; but I'm close to believing that if it takes you more than six months to decide or figure out what you want from a person, then the connection is just not there.
Sure, taking it slow is the responsible thing to do; but again taking it annoyingly slow is usually a waste of her time. And you know we, women that is, ain't growing any younger, what with shedding eggs every for weeks.
Also, by the time we think of having an exclusive relationship, it means that were ready to settle. We are EVEN having unprotected sex with YOU! So, why should we be tied up in a relationship that isn't making any progress for years? Men and women are wired differently when it comes to almost everything, and especially matters commitment and what one wants or needs to settle. A number of men I have had conversations with about just how long it takes for them to decide if they want a commitment say that if they consistently and exclusively date a gal toto for about three to six months, next step should be coming soon. If not, there is usually a problem.
Either there's no compatibility and connection, or the lady hasn't shown any signs of wanting to take the next step of faith. Me, I can't exclusively date someone for a freaking year or more in the name of 'getting to know them better'. If I haven't known them at least well enough by the third month, we should just get comfortable dating casually, and subconsciously tied to just that, or simply put, maybe I just didn't feel their vibe. A whole year? Knowing a grown up? Too much work!
However long you decide to stick and linger around without a commitment, playing couple, remember that you could be locking out a good man who who can stick a ring on your finger in the twinkle of an eye. Please save yourself the heartache by knowing simply when it's time to exit a situationship before the famous premium tears check in.
Let's all agree that if it hasn't happened in 365 days, chances of it surviving on day 366 are quite minimal.
Well, there are those who date for seven years, then get married and live happily ever after. Bless them, Lord. Their energy and patience is on a whole different level!