Truth be told: A real break up must be chaotic, nasty and ugly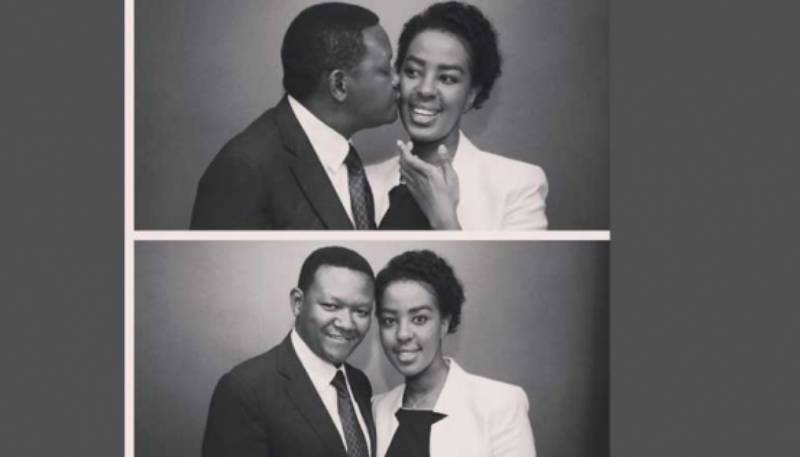 It is an open secret that nothing makes us choke with envy and jealousy than two people who are madly in love — especially in this cold season when Covid-19 and lack of cash have thrust millions into the deep ends of dry spell.
You look at the love birds in photoshoots on the beach, in fancy restaurants, walking hand in hand and declaring undying love for each while you huddle in your cold bed and go, "Grrrr! Wataachana tu!"
And then Satan hears your prayer and boom! That madly in love couple disintegrates into fragments. Yaaas!
Nothing is sweeter than when it is a celebrity couple breaking up because we get a blow by blow account from bloggers, social media and — if they are really huge — this esteemed newspaper. We feed on every little scrap of information, call our friends, share the juice in our WhatsApp groups. Bliss, I am telling you, bliss!
That is why I have never understood this emerging crap about cordial break-ups. Yani a couple breaks-up and they still afford to say sweet things about each other. Write long, perfumed essays about each other, describing how perfect they were together! Like, where do people even get the energy to think positive and say the other person was all nice and sweet and rosy? How does one even say that about someone who has done nasty things about them, and broke their heart into tiny pieces?
Unless it was purely commercial, matters of the heart are very sensitive and anyone who plays games with another person's heart and feelings, should equally be dealt with, not physically, but venomously. We are slowly losing our African, scratch that, Kenyan culture, by breaking-up quietly, decently and amicably. Are we for real? Amicable and break-up should never be in one sentence! If it should involve decency, maturity and agreements, then the two parties should just have sat down, talked their shit out and got back together.
Simple. But if it refuses, it has refused. No sugarcoating and sweet-talking about it. Bad things happen and that's the major reason why couples fight, not fight per se, but disagree and decide they can't be together any more. What is amicable about that?
Breakups are terrible, even if they're handled with compassion and maturity. The pain of rejection and having lost a love you've probably nurtured for years, invested in emotionally and financially, is nothing to smile and write home about. It shakes your sanity and even makes you question your trust in God. It shatters your dreams and makes you feel like you are suffocating.
So, how do you even remain friends with someone you've broken up with? Whatever triggered the break-up is irrelevant; fact is the two of you are no longer together. So where does this thing of "We remain good friends" come from? Lies all of it, lies!
Truth be told, no break-up or divorce is sweet. It's always regrettable. At some point in your lives, you'll move on into another relationship. So what the eff will you be doing being friends with your ex? For what, exactly? Some even say they'll still be there for each other and continue supporting them in whatever they do, will hold onto the sweet memories they had and respect the lives they shared. Scam! Bro, sis, just break up completely and cut all the ties, or talk shit out and stick to each other.
This thing of pretending that you remain friends is how you end up pregnant, when both of you are in other relationships — including marriage, because north pole touched south pole when you two fools were exchanging friendly hugs after a drink.
Look here, if you are going to break up, normalise writing and saying nasty and ugly things about each other! Injure their ego, kick their cat, poison their dog and burn the grass they walk on. Break cups and sufurias, steal their spoons and cut their pairs of socks into two pieces.
Call and text them 23 times a day. Send them bitter memes all day long, post nasty about them. Call their friends and relatives and tell them their person is an ugly witch. There, I said it: A real break up must be chaotic. Nasty. Ugly.
Don't lie to us about amicable and maturity, because we know that deep inside , you are bleeding and dying slowly.