Polygamy is here to stay whether we like it or not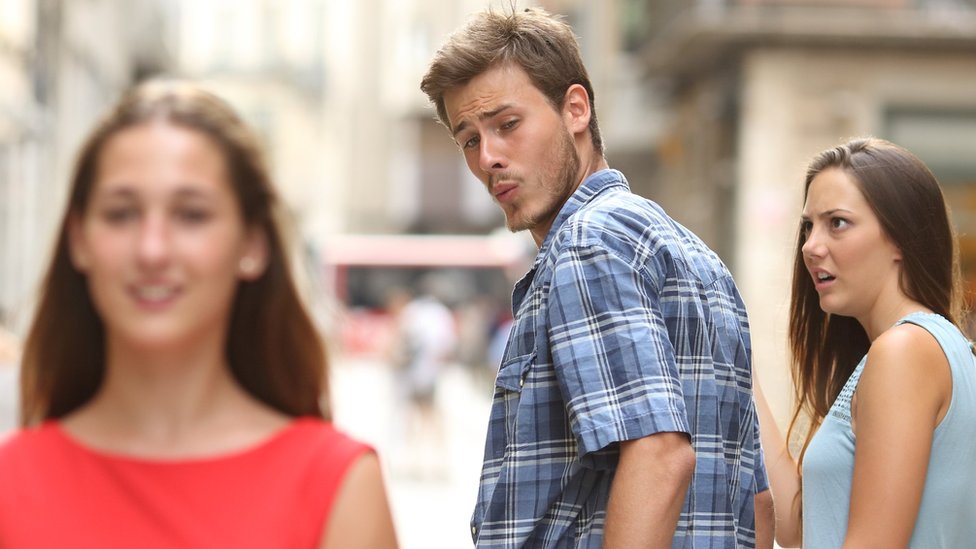 Africans. Scratch that, Kenyans - the earlier we accept that polygamy is here with us, to stay 'til Kingdom come, the better for us and our entire generation. It's everywhere and whether one has officially legally married three wives, or has one legal wife - the GOAT - but keeps five concubines on the sides, that's still polygamy, no?
This tired line of 'young lady, leave my husband alone and look for your own man' shot, wrapped up by 726 missed calls, a Facebook friend request and nine text messages, won't change anything especially if the said husband doesn't want to be left alone. Actually, they don't want to be left alone, these people! They don't! Si we have all heard about "hii Nairobi hakuna bwana ya mtu"?
" Oooh..so and so is sleeping with a married man.'' Sarcastically, I'd ask, kwani married men are not supposed to sleep or what? Because the last time I checked, all adults require eight hours of sound sleep daily and, being a married man doesn't make one an exception. Scratch that!
Jacob, in the Holy Book, dated Rachel for seven years. The idea of dating in this context was working for his uncle, in exchange for Rachel. Yet, after the seven effing years of sweat and toil, he was given Leah. Dude then spent an entire night with Leah only to realise in the morning that he was given the wrong babe. Uncle tells Jacob to work for another seven years if he is to get Rachel. He does. But do you all realise he didn't return Leah? He kept both. It's in the Book, people. It's written. Here's my point. We have really eroded our African culture by shunning polygamy, when our grandmothers used to assist our grandfathers in selecting co-wives and coexisted happily ever after. You will be surprised that those women, who frown at us and curse polygamy are products of polygamy. See, most men have and keep women on the sides and actually, don't seem to mind their marriages. But because they take care of all their needs, we don't get to witness drama, most of the time.
Shida ni sisi trying to see and fix problems where there are absolutely none. If a man wants to have three or even seven women, it is solely his duty to balance the equation. And if it balances out, spare us the deadbeat dad drama and so on. Let him deal. Preaching about Karma and how it's a bitch and thinking it would make the husband's side chic suffer is hopeless! Things might just go well with her in all aspects 'til you doubt your faith! Karma is tired too.
You know, no woman ever aspires to be some married man's side chick or become his baby mama. Sh!t happens, trust me, and when it does, just pray to God to give you strength. And be specific on whether you want strength to fight for your soul mate, fight his soul mate or walk away altogether.
Here is my advice: Sweetie, if one day your husband strays and you know in your heart that you ain't built for polygamy, instead of wishing for Karma to deal with the other woman, just pray for yourself and your children. For peace, and leave should it get too much. Marriage is not a death sentence where you have to tolerate what doesn't work for you. And I don't understand why it is always turned into women's issue with ill-advice and backhanded advice of God-will-not-give you-another-woman's-man flying left, right & centre, when the same God gave our mothers' men to other women! Alaar!
What we all need to know is that people outgrow what they earlier thought they wanted in a partner. And men being mortal, it's time we all accept that things change. Life changes us and we grow into different people then start viewing life differently. Also, life is just a personal thing. People make choices that fit them best. People have reasons and justifications for the decisions they make. Live and let live.
Whoever wants to have six women, let them have. If a woman snatches another woman's man, so be it. Willing snatcher, willing snatchee. Let people be happy with whatever makes them happy. Also, sharing is caring. Let's share these men in peace. Wababa huku nje ni wachache.
Isaiah 4:1 says: "In that day, seven women will take hold of one man and say; We will eat our own food and provide our own clothes; just let us be called by your name. Take away our disgrace ''.
And that, is the Word of God. Time is nigh, prepare the way.