The secret is out: Women love their men smelling and looking good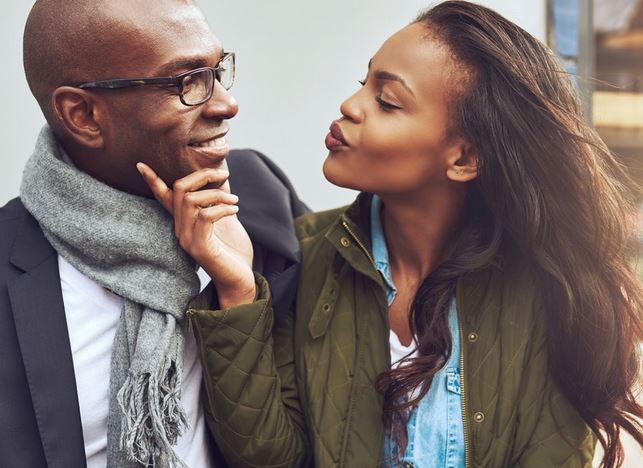 There are millions of men — some of them people's husbands — who shamelessly walk around looking (and smelling) like they just popped out of a fireplace.
Their excuse? Mwanaume ni kuparara, mwanaume ni kajasho. Please!
Brother, hunting and gathering went out of fashion many decades before Jomo Kenyatta sailed to Britain to snore beside Edna Clarke. A man's grooming is now the norm. Unless one is doing mjengo, which is a very okay trade because it puts food on the table, your persona as a man needs to exude your accomplishments without you uttering a single word.
I know for certain that our men are not a bunch of boys that should be reminded to practise basic hygiene and good grooming, but we have seen those men who just wake up and go. Just like that! Walking in the streets smelling like he goats, unkempt hair, a beard that was last shaved in 1952, dusty shoes bila socks.
Worse, are those smelly and sweaty armpits and they shamelessly stretch their arms to hug you. How disgusting! Some looking like they've just came back from an expedition to Mt Longonot. Banange, can't you just look presentable?
Check your hair cut. Make it a habit to spend some good chumz and good time on the barber's chair. Not those seven minutes haircuts where unapigwapigwa na kamkia ka ng'ombe, wiped with some torn face towel, sprinkled with diluted methylated spirit. A good hair therapy is just it. The moment you notice your hair and beard needs a trim, check in – even if it means twice a week for them who experience a growth spurt in a twinkling of an eye. Or if you're a Mark Maasai or a Dennis Okari, that's it – go clean shave.
There is nothing, totally nothing good about a shaggy man. Image is everything. A well-trimmed beard speaks good things about a man. 'Don't let a single hair out of place!'
Women love a man who smells good. Yes – I used smell, because we actually smell you when you get close.
That tight hug that would make a babe hold onto it for some more seconds. Can you do yourself a favour by wearing a signature scent? That when you walk into a room it shouts your name? You know, colognes are built to compliment, invest in a nice scent. A nice cologne library. Don't own a cocktail of scents that knock people's nostrils in corridors, rather one or two classic blends that go well with you. Cool for a man of taste. Another plus for boychild!
Well, I still don't understand why a man would keep long nails, especially finger nails! For what, exactly? Trimmed nails does it for a man. Like twice a week by yourself, or just go get a well paid for professional manicure and pedicure to trim the ugly cuticles and flaps of dead skin on the sides. It doesn't hurt.
Further, work out. Women love men who work about and are physically fit. They ooze confidence and command some sort of security. Those vitambis are honestly ugly to look at or sleep with. Also, a man who works out has more of it the other side, because his confidence combined with positive energy makes him much better.
Now, let's finally go for a date. The first impression is a lasting impression and it will create a lasting perspective about the kinda person you are.
Good grooming and personal hygiene will definitely help you make a mark of your own in the first date, through the 75th one. When you going to meet this lovely woman who has taken her time to look good for you, try and look presentable. Wear a nice shirt and some nicely fitting pair of trousers. Wear your sensational cologne and voila! You got her for the 2nd and the 36th date. Just that.
Every man has his personal grooming style and routine. Just choose what works for you. Personal grooming is simply an art of taking care of oneself. And men too, should embrace this.