There is nothing as foolish as a man who bad-mouthes wife to mipango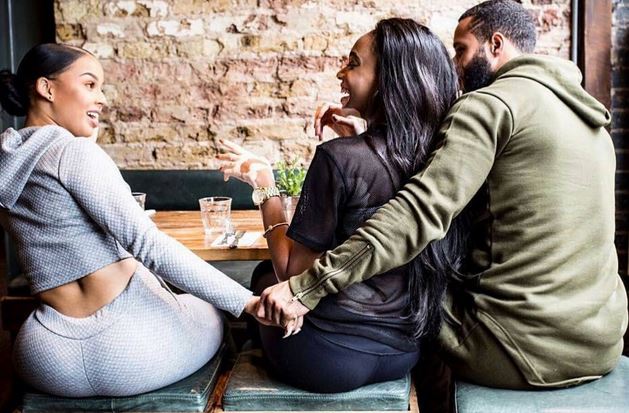 It's has become the norm and is even expected that an average Kenyan married man has a girlfriend, side chick or mpango as they were formerly referred to.
The sons of Nahum have normalised dipping their toothpicks elsewhere, yet they have wives who, in most cases, are fully aware of their hubby's shenanigans – risk of kaswende, pubic lice and all. But what to do?
The side dishes or mpangos are okay with the arrangement. Very okay! Some even confess to have stayed in the arrangement for years, and are not letting go because they think their coochies are paved with gold while the wife's is a filthy nest.
Not that having a girlfriend is an issue here. Experience has taught the woman that chances of a man keeping a monogamous marriage is almost nil. It's not the sexapades and stolen pleasures with other women that suck. The real problem is the disrespect and lack of discretion with which our men go about it — like telling the side chicks stuff about the wife. Stupid!
I'm not advocating for infidelity, no. But really, why would you, a married man, talk about your wife, mother to your kids, to your other woman? So, at what point in your infidelity moments do you feel it's now romantic to tell Purity, your side chick, that your wife has very ugly stretch marks, a sagging tummy and flat boobies that look like slippers? That she's such a poor cook and you only eat her food because you don't want to disappoint and embarrass her before the kids?
How she just sleeps fwaaa during coitus and has a stiff back that can't bend like Purity's? So even if mama watoto does the kifo cha mende, how is talking about that to your side going to increase the number of romps you two would have that day? Come ooon — you can be better and bigger than this, your toothpick notwithstanding.
Mahn! Yáll know you're committing adultery already. Concentrate on the agenda of the day and leave some innocent wife out of your sinning. So, would you like it if your wife told her office boyfriend, Johnte, about how you pant like an old donkey after one minute and that you have this strangulated look on your face when you let go? Boss, just chew the effing forbidden Sodom apple and leave! For crying out loud, she's just a girlfriend who is there with you for your money, she is not even interested in you or your wife.
Trash talking your kids' mother for a 30 minute sexual favour from a random girl is the most backward thing you can do as a man. In most cases, such will only make the other woman disrespect your wife. Some of these witches even go to the extent of getting your wives' phone numbers to insult them, tell them filthy stuff and degrade them – all because some loose man with loose morals told them that she ain't as beautiful as they think they are.
Go cheat silently, secretly and quietly. Just keep your wife's name out of your mouth — you're already playing them dirty. Is that too much to ask for? Do whatever took you where you are, get up, go back home to your favourite meal of chapo/stew even though you lied to Purity that mama has the poorest cooking skills. You'll be met by an innocently happy GOAT wife in her favourite T-shirt, waiting to welcome her King back home.
Your five kids will be running around the house chasing each other as their tired mum shouts on top of her voice. If you didn't have your head stuck up you know what, you would have noticed that two of your kids have big noses that resemble that of Njoro wa butchery.
Cheers, baba Jayden.