Stop playing wifey to a mere boyfriend, unless he pays for your manicure, pedicure, rent and school fees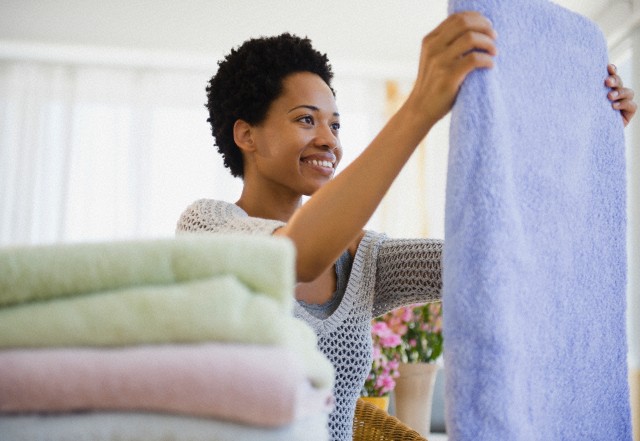 Friday is mostly for sleepovers and in-house dates. Modern day dating has become very easy for boychild that nowadays, it is just a matter of tuma fare and boom! Bae is knocking at the door, fornication bag in hand.
The pair might decide to go for a drink in the local then stagger back when the curfew hour knocks, or still buy liquor, close doors and do what people do behind closed doors.
I know women with children wouldn't be available for sleepovers, so we'll have a talk with the younger ladies. By the time you finish your official Friday duties, bae has already rang you up on a booty call for a weekend. Those who send fare have done the 200 bob transaction bila za kutoa for your matatu to their crib. For the newly found Stingy Men's Association (SMA), those ones who tell you to kuja na fare yako tu babe nitaku-refund, they've dusted their bedsitters clean, loitering around the matatu stage asking how many more minutes to arrival.
So girlchild arrives at bae's and all of a sudden transforms into wifey, house help, chef and laundry person —the mother of all that is domestic and dirty. First, she boils 2Kg of njahe, matumbo, managu, githeri, mukimo and even cooks ugali. She prepares 36 chapos that they would feast on as they chew other things, then keep some in the fridge for bae's use for the week.
So for five days of the week, boychild has been living comfortably like an urchin — dirty socks and boxers strewn all over the floor; recycled clothes tossed beside the laundry basket; mouldy plates, spoons and sufurias in the sink with fruit flies all over the place, an overflowing dustbin, dirty cooker and roaches everywhere. How does cholera spare these people? But you, 25 yards wife material, enters the house and 37 minutes later you want to redeem him. For why? For who? For what, exactly?
Just why can't you go do what took you to bae's house and leave? By the way, we've read severally that such girls don't eventually get to pass the girlfriend mark. So why can't you just give cat and head home like the rest of his other girlfriends, your running mates? Why can't you arrive, shower (or whatever you do when you arrive), ask him if there's any food or anything to bite, drink, chew, smoke?
Sister Jane, you're a girlfriend, for crying out loud! And him? A boyfriend. Eat, drink, watch, sleep. Wake up at 10am and go back to nurse your hangover in your own bed. Don't be blackmailed into free labour, doing wifey duties all weekend when all you needed was some good time, just. The most you are required to do, perhaps, is wash the plate you ate on and the whisky glasses.
Listen up chick: Mostly, you are working in shifts. This is Nairobi! The minute you leave the house, after being the best Minister for Labour, your running mate has texted, "Beb nishuke wapi?" Just stop exaggerating your place in your boyfriend's life. Play girlfriend. Romp and leave.
Young woman, approval and validation are not things you should crave for. Breaking your backbones washing jeans, jackets and boxers, cooking fillet and 36 chapatis for boyfriends, then when he dumps you for Suzana you cry rivers and oceans? Refuse. Stop playing wife to a mere boyfriend. Stop proving your worth and overcompensating when, perhaps, he didn't even give you an O.
Unless he pays your rent, pays your school fees, water and electricity bills, pays for your manicure and pedicure, just calm down mama. Be a girlfriend. Because the most these baes bring to your houses when they visit is a bottle of liquor, a packet of ciggies for themselves and a packet of condoms. Aaah!
Release anything that is doing you no good with peace and grace. Go for the sleepover, eat, drink, have sex and go back to your house.
Stay woke.

[email protected]
Hide your knickers
Hanging your underwear on a public clothesline makes them public property