Why married men cheat on their good wives and why self-sufficient women stay with philandering husbands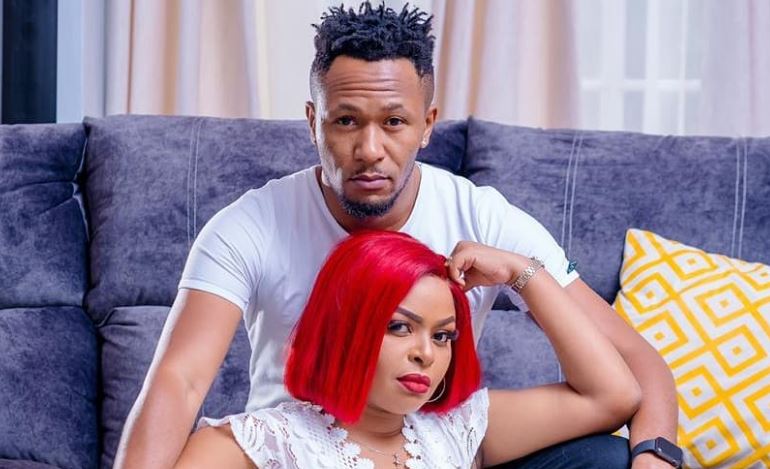 Another week, another celebrity cheating scandal! Came to find out a certain gospel DJ has a freaky side! Last week, it was revealed that the DJ has been unfaithful to his gospel singer-cum-TV personality wife. The infidelity was made public after the alleged mistress decided to spill the beans to the self-proclaimed 'Tea Master'. However, the thing that really set tongues wagging on social media was that despite the embarrassing cheating scandal, it seems that this celebrity couple is working to repair the marriage; well, at least one of them is.

The gospel singer revealed that she was going to go on a three-day fast to pray for her marriage. Jack squat that will do but, oh well, to each his own. So, yes. It looks like they will be staying together after all. This turn of events left Kenyans asking two pertinent questions: One, why do married men cheat on their seemingly good wives and two, why do seemingly self-sufficient women stay with their philandering husbands? Well, gather around kids. I have got the answers!

Let me start by answering the first question. Specifically, I am talking about married men who love their wives but still cheat on them. The reason married me cheat on their wives is because of a psychological dichotomy known as the Madonna-whore complex. Men who suffer from this complex believe there are two categories of women; Madonnas and whores; saints and sluts. These two categories do not overlap.
A woman is either a Madonna or a whore. Men will lust for the slut and could even love a slut but he will only marry a Madonna, a saint. The said man would not expect or even imagine the Madonna doing certain sexual things. In his mind, only sluts do those things. I think this phenomenon is most apparent in our African societies where every man is dead set on marrying a 'good girl'. You know, that girl who doesn't drink or smoke, goes to church every Sunday and, most importantly, has had little or no sexual experience.

On the other hand, the man himself is the epitome of debauchery! He drinks and smokes, parties like a rock star and has fucked everything in a skirt from here to kingdom come. Of course, this man will love and respect his Madonna wife but he has nothing in common with her and she can't (or isn't expected to) fulfill his nasty sexual fantasies so the man turns to the 'whore'.

In the cheating expose, the alleged mistress kept alluding to some things she does in bed that apparently the DJ's wife doesn't do, and this is the reason he cheats on her. She didn't reveal exactly what those things are but my imagination is running wild.

I don't know for sure but I really doubt the DJ has ever asked his wife to do those things with him. She is his wife, a Madonna. He can only do those nasty things with a 'whore'. I think infidelity incidents in marriage would reduce dramatically if men accepted that a woman can be both a Madonna and a whore. Marry the woman who satisfies you sexually, not just the woman who only looks good for your image. Marry a woman you will feel comfortable discussing your sexual fantasies with so you don't have to step out of the marriage to get your fantasies fulfilled.

Now to answer the second question, why seemingly sufficient women don't leave their philandering husbands.
The answer is low self-esteem. I am not even going to sugarcoat it; women who stay with cheating partners don't value themselves enough.
They believe that this man is probably the best they can ever do. For whatever reason, they believe they are not worthy of a better man and therefore decide to put up with infidelity. I hate to break it to you but your favourite celebs who took back cheating partners have low self-esteem. Beyonce has low self-esteem. Eniko Hart has low self-esteem. Khloe Kardashian has low self-esteem. Let me conclude by saying this; I believe in a zero-tolerance policy for cheating in a marriage.

There is no such thing as 'mitigating circumstances' when it comes to infidelity. Cheating should not be overlooked, accepted or tolerated. Men, if there's a sexual need that you desire, ask your significant other. If they can't fulfill it and it is important to you, don't cheat, leave. This is why it is very important to marry someone who enjoys the same sexual things as yourself. If you are a freak, marry a freak, not someone who you know very well would be horrified by your requests. There is no excuse for being unfaithful and there is no excuse for staying with a man who has been unfaithful.
@nancyroxanne254
[email protected]
Hide your knickers
Hanging your underwear on a public clothesline makes them public property