What's the big deal with sex really? It's just sex people! You don't have to blow your life's savings for it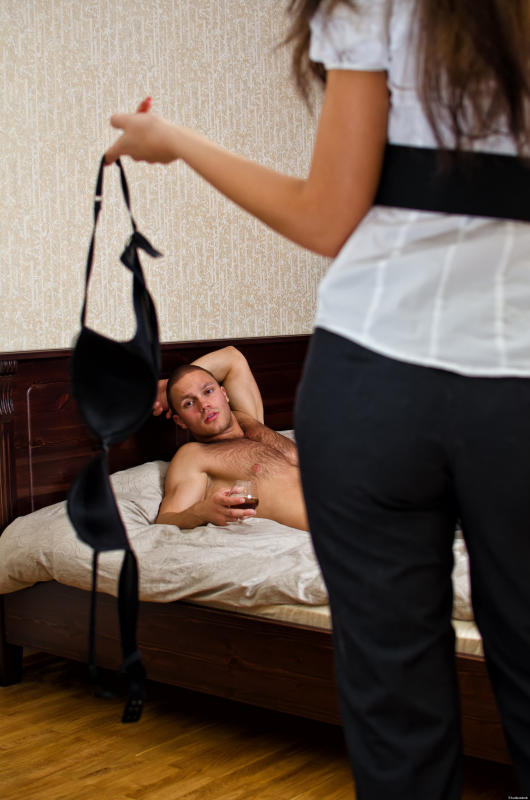 Cheating has now been accepted as part and parcel of our lives. It feels like there is usually another woman (or two) on the side who, is more than willing to get it on with a married man regardless of his age, social or financial status. So, the boss will be cheating with the receptionist, the guard in his company will be having it on with the tea lady, the water vendor with the maid at his home…yaani it's a thriving economy! But cheating doesn't come cheap.
Cheating can be so draining, for men that is. It requires effort and financial muscle. Most of the time, it's not even worth it. Just coz she clenches her butt to give you the impression that her vagina is tighter than a Mormon virgin doesn't mean it will be worth it. The first few days are the worst, because the man goes overboard to impress this new catch who is open to the dumb idea of helping you cheat. Chances are she has to summon strength from the spirits of barley to have your ugly ass on top of her without her barfing. So, you throw in a crate of beer and since beer needs company to go down well, a mkono wa mbuzi has to be added on the grill. That's already thousands you didn't need to waste on food and drinks alone.
Since you can't risk bumping into the pastor who pronounced you a husband to your wife, or any of the witnesses at the wedding, you are forced to seek out a joint away from your mtaa to avoid being busted. That's another unnecessary expenditure in fuel or cab money. Remember, you are yet to get her to bed, but a quarter of your salary is already gone. If finally you strike a lungula deal, you have to cough up more cash for a hotel. And accommodation doesn't come cheap. A very modest, wishful budget for accommodation is probably about Sh3k for bed only - if you are lucky, they'll throw in useless breakfast, with tea that looks and tastes like urine, measly bread slices that feel like cobblestone. Anything cheaper than Sh3k is a dingy, bug-infested and filthy hole.
Add to the already ballooning budget miscellaneous expenses like condoms, airtime, a token of appreciation for her time and half your salary is gone. Those who are stupid imagine crashing at a woman's place is cheaper. Oh, you poor, silly men! Here's the thing. You can't go to a woman's house without her emotionally cornering you into paying the rent, and deservedly so. Then other bills start streaming in - high blood pressure medication for her mum in the village. Factor in same medication for yourself, as chances are you will one day bump into a co-sponsor in that house!
Now, if the woman happens to be a single mother, you are in for a really expensive ride. There will be demands for school fee, medical insurance and grocery. Instead of spending your cash and time to better the lot of your wife and kids, siblings and parents; you will be caring for a family that would never be yours, all in the name of pussy. And after all that, your kuni will occasionally still refuse to rise to the occasion.
What's the big deal with sex really? It's just sex people! You don't have to blow your life's savings for it. You probably don't even love the woman, and she's just suffering your company because of the cash she gets out of it.
Why can't men stop thinking with their willies. This is a no-brainer!