No man in this world wants to get hot and heavy with such a disgusting individual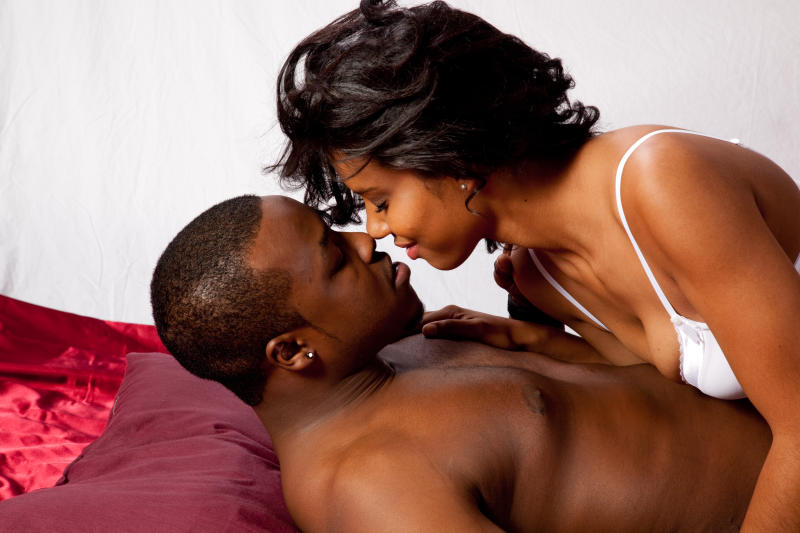 Save for the few days when you might want to indulge in a little impromptu quickie with a man you don't ever intend to see again, it is important for a woman to prepare well for the first sex date. You know it's coming after a few good dates with a man, so don't be like that deer that got caught in the headlights. Preparation is key, because when it's go time, it's go time baby. So, save yourself from having a few "oops" moments by preparing adequately.
First things first. Hygiene is key. This is just one of the basics; no woman should be a stranger to this. You can't be walking to a sex date with dragon breath whenever you open your mouth, and you absolutely cannot open your legs when your samosa smells of a concoction of rotten fish and raw meat, unless you are providing the man with a gas mask before he dives in there.
No man in this world wants to get hot and heavy with such a disgusting individual. Shower well, get the scrubber into the folds of your skin, leaving no place untouched. The sewer exit, that hidden area under the boobs, and the nape, must all receive a generous amount of attention. Yes, it doesn't make sense because you will all get sweaty afterwards anyway, but still, worrying or being self-conscious about the state of your hygiene ruins a good moment.
After a shower, douse your nape, cleavage, joints and back of your knees with some fragrance just for him to find these little sweet smelling surprises as he works on your body. It totally builds up excitement on his part.
Ladies, that beaver must always have a soft airstrip-like landing. Pubes can be quite irritating, especially if you have the nappy kind that coil together, or prickly after-shave growth. No one wants to chop down bushes to locate your girly areas. Have a regular relationship with the razor, or if you can handle the pain, go for waxing. Apply baby oil to keep it all smooth down there. That man will thank you.
Sex can be a lot of work sometimes, so get plenty of rest before you indulge. After days of long shifts and strenuous work, no one is in the mood for sex, so ensure the sex date falls on a day when you are absolutely well rested. Believe me; you don't want to be the person who burns out and passes out in the middle of sex.
Before that sex date, try to avoid heavy drinking or heavy meals, especially lactose-based products, because we all know how those can make one bloated and expel some stinky culprits. Other than that embarrassing build up of gases that make the tummy growl, it can be pretty uncomfortable when you have someone on top of you while your stomach is threatening to burst from the seams. And when you have had too much to drink, bobbing on top of someone can't be a good idea, unless you want to spill all contents of your last meal on his chest. Keep meals light before sex, you can always indulge after.
Sex on a full bladder or bowel is a no-no if you have any respect for your body. It's absolutely uncomfortable; what with the pee threatening to spill on the bed with every stroke…although you can always pretend you squirted (wink). And stopping him midway to run to the bathroom completely throws you both off your game. Bathroom business must be done before the deed starts, to relieve your body of natural waste which can get in the way of good sex.
Good sex starts in the mind. If your mind is clogged with unnecessary worries and stress, you are bound to have the absolute worst sex ever. At that point, forget about your pending Tala loans and looming work deadlines. Try to clear your mind and separate yourself from all these external factors that might affect your mojo. If it helps, choose a tranquil location or music playlist that has a calming effect. Music might also help with rhythm, so it's equally important.
Get yourself in the mood by being flirtatious and psyching yourself up in preparation for the big moment. Sext the guy. It doesn't have to be over the top. You could just tell him what you are wearing beneath your dress. Remember to always carry protection as Kenyan men are known to use all kinds of cunning methods to do away with condoms.