A woman who really genuinely loves you won't give you reason to wonder if she is or isn't into you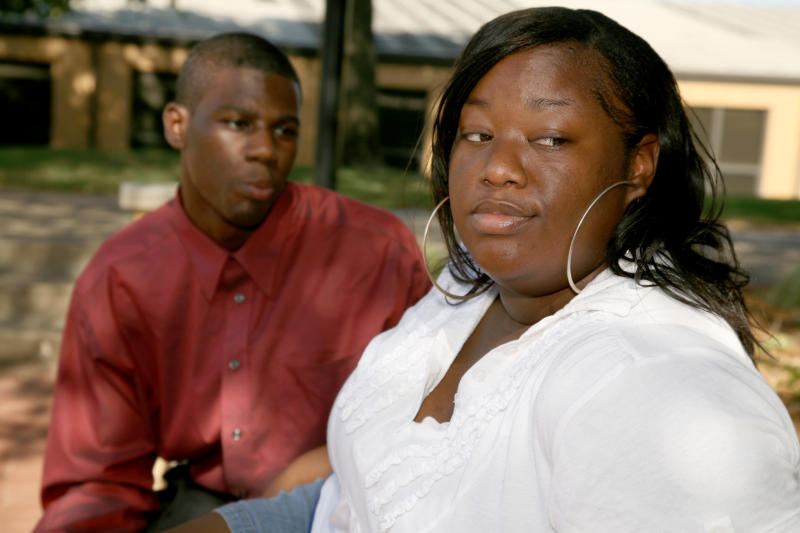 A reader sent me an email saying how he was ready to commit to his woman, but she seemed reluctant about it. She apparently had even gone to the length of forbidding him from visiting her parents' home for bride price negotiations. It seems strange, doesn't it, considering most women date with the hope of one day settling down in marriage?
But here is a man who is ready to dive into the deep end, but the woman is holding him back. This is the type of woman who derives joy in stringing men along. She doesn't love you or care for you that much, but she keeps you there for a just-in-case moment. Clearly, our man isn't the only person on her list. She has options and will strike off one man after the other until someone she deems 'better' or 'richer' comes along.
But just in case she exhausts all her options and still haven't found something better, she will settle for the most favourable option on her list, who happens to be our guy, and that will be the beginning of his lifelong nightmare.
This is the truth that no man wants to hear. That's why you will see men clinging to relationships that were already dead on arrival, because they are too scared to accept the reality that the woman is taking them for a ride. She might be beautiful and classy and everything you want in a woman, but it is better to cut off the relationship sooner rather than later to save yourself future heartache and embarrassment.
A woman who really genuinely loves you won't give you reason to wonder if she is or isn't into you. You will know for sure. A woman who demands fare upfront before coming to meet you is just wasting your time. A woman who loves you might even steal a donkey just to get to you.
Then, if she shows up on a date with a crowd of her rogue she-bandits who order every expensive on the menu, then she doesn't have your best interests at heart. You are probably saved on her phone with a very derogatory name, and her only intention of meeting up with you is to get fed and drenched in expensive alcohol.
A woman who doesn't want to be seen with you won't let you pick her up for a date. She will tell you to go ahead and she will find you there. Women are very proud of the men they love - they want to hang onto their arms and claim them in public.
But if a woman recoils when you touch her in public and seems so agitated by any gesture of public display of attention, or she sits at such an awkward distance that it would take a third eye to figure out that the two of you are together, then it is time to cut your losses and leave her.
When she gets really upset if you fail to give her money and is very unapologetic about her bad habits, just know at the back of your mind that you are alone in that relationship. She is a take-it-or-leave-it kind of person. She would be quick to tell you to leave if you want to. These are the kind of women who are quick to demand money and when they don't get their way, throw fits and get really dramatic, like they have some sort of legal claim to your pocket. She might even withhold 'services' like sex from you, using it like a weapon to get her way.
In terms of communication, if you don't call her, then it's completely non-existent. You are the one carrying the most weight in the relationship; she makes zero effort towards building the relationship. You make all calls, cater for her monetary needs, buy her gifts on special days when all she does is lie on her back and give it to you like a stewless bowl of stale rice. She is also your harshest critic and is always tearing you apart, trying her best to completely destroy you emotionally.
By the way, it's not like she hates you or there is something wrong with you, far from it. She just happens to have options, there is a man she loves out there and she would love to be with, only that he treats her the way she treats you. She is there holding on to hope that the man might finally recognise her effort and whisk her away into the sunset, except that's not going to happen since the guy has options too.
So, she is using you as her fallback plan when all fails, which is quite sad, given that she will never truly love or care for you and you will only be signing up for a lifetime of emotional abuse. Do yourself a favour and move on, you deserve to be happy.