Poor parents will beat their children to death in the name of discipline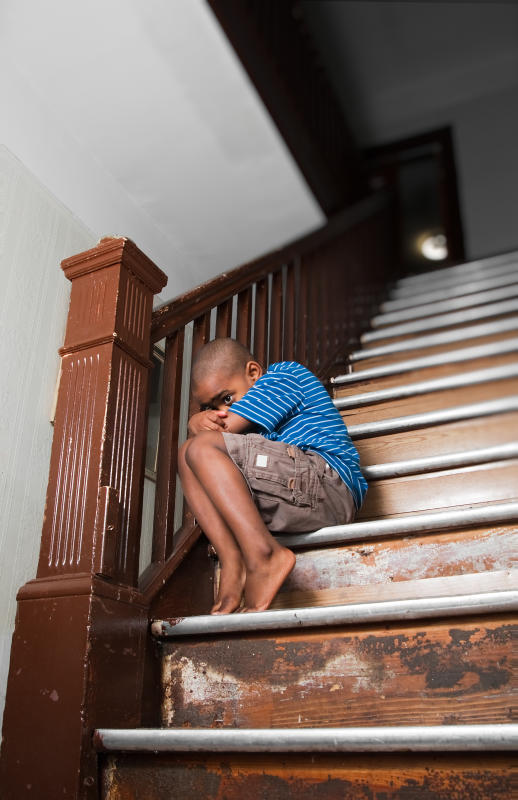 Corporal punishment is abuse. (*Kenyan parents have left the chat). You can sugarcoat it however you want, but it is what it is. Corporal punishment is barbaric, sadistic and unnecessary.
If you were beaten as a child, I don't care 'how well you turned out'; you were abused. Period. I saw this meme which showed the picture of a belt, a mwiko and a slipper and some wording about how the items are the preferred weapons for Kenyan mothers. A lot of people were commenting with crying-laughing emojis and saying how they could 'relate'.
There is a name for that: PTSD. I will explain why corporal punishment is abuse in a minute. First, I want to highlight the conspicuous correlation between poverty and corporal punishment. I find it quite intriguing that third world parents are the most notorious for beating the shit out of their children in the name of discipline.
Even here in Kenya, children from poorer households suffer more physical punishments than their counterparts in well-to-do households. Why do poor parents favour corporal punishment more than middle class and upper-class parents? I don't think underprivileged children are more inclined to misbehaviour than rich kids so, what gives? Are the former's parents taking their life's frustrations out on their children?
There are polarized views about corporal punishment in Kenya, although, from my point of view, the vast majority of Kenyans are for it. I think it is partly because beating children is so normalized. Children get beaten; it is a fact of life. Like I've pointed out, I am not a fan. I, especially, take issue with corporal punishment in schools and think it should be outlawed.
Traumatize your own kids if you want but leave other people's children alone. I was unlucky. I was beaten at home and at school in Primary and High school. The worst beating I ever got was in High school.
It wasn't even a beating; it was a full-out assault perpetrated by the principal. First of all, she came to beat me in class rather than in her office as was the norm. She wanted to demean and humiliate me in front of my classmates. She made me remove my shoes and socks and kneel down in front of the class. Then she started whipping me on the soles of my feet. It hurt like hell but I did not flinch. I was feeling indignant about her decision to punish me in front of my classmates so I decided I wasn't going to give her the satisfaction of seeing me squirm.
I mustered all the strength I had in me and just stayed still and took the beating. This infuriated her. After about twenty strokes on my soles and me not reacting, she started whipping me erratically all over my body. Then she got tired of the whip and threw it aside and descended on my face with a deluge of slaps. My classmates were horrified. They were starting to clamour in protest. It was that savage! She eventually got tired and stopped the assault.
My entire body was inflamed for days. My crime? Talking to a boy. That savage attack was instigated by my interest in a certain boy in the school. So, yeah, I got 'disciplined'. Her skewed reasoning was that I was distracting him from studying for his final exams (he was in Form Four and I was in Form Two). By the way, the interest was mutual. I was beaten to within an inch of my life and he never got even as much as a tongue lash. If this had happened in other parts of the world, she would be serving a substantial prison sentence for aggravated assault.
My harrowing experience, however, is not the reason why I think corporate punishment is abuse. Hitting children is abuse because there is an imbalance of power. Hitting is a way to control someone who has less power than you. If you think parents are justified to hit their children, using the same logic, husbands are justified to hit their wives. There are plenty of men who feel it is their prerogative to discipline their wives. These men love their wives. They don't hit them because they hate them; they are disciplining them. Just like you love your children and you are just disciplining them. Why is one acceptable and the other frowned upon?
Children are not lesser human beings. They deserve the same dignity and respect as grown-ups. Hitting children is just lazy parenting, to be quite frank. It is quick and effective. I mean, why take the time to explain to a child that what they have done is wrong and why it is wrong when you can just thrash them with a belt and scare them into never doing it again?
You may argue that some moderate and reasonable physical chastisement is acceptable, however, 'reasonable' varies from parent to parent. Some believe smacking by hand is reasonable. Others believe using an implement like a belt is reasonable. Some may believe that thrashing until you draw blood is reasonable. Where do we draw the line?
Furthermore, when in a fit of rage, it is difficult to decide what is reasonable and most parents end up going too far. It is best to outlaw all corporal punishment to protect vulnerable kids. When there is physical, emotional or psychological harm to the child, that is not discipline. It is abuse.