You as a father should be the person to teach your son how to be a man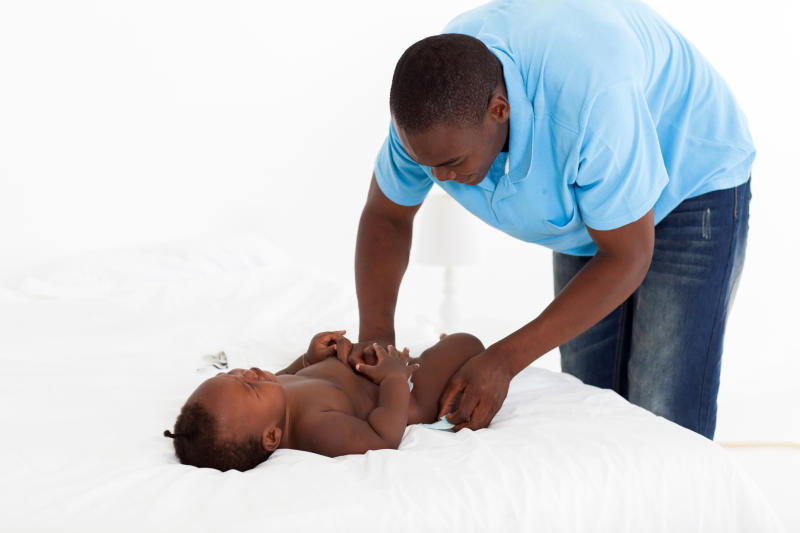 It's increasingly worrisome that the boy-child these days does not seem ready to take no for an answer from a woman. I have experienced this and I am sure many other women continue to experience this every day. You politely decline someone's advances and then it all becomes about how you are a whore, or ugly, or those silly insults that sour grapes tend to produce.
And no, it's not always about the language used to turn them down, you could turn them down using the most flowery language but still, they continue pushing until it borders on harassment. There was a time when men were civil, not anymore. Young men today cannot take rejection with grace.
I blame the lack of father figures in society. There is an increase of single mothers. And even those who are married are living liking single mums as the men are never in the house. Fathers are more like administrative figures and less like parents.
A few years ago, while working in a government clinic, I used to hold scared boys down during circumcision because their mothers were too pitiful, while the fathers were nowhere to be seen, probably busy working in other towns or too occupied with the bottle. That alone tells you that men these days are not really hands-on parents.
They pay school fees, buy food and provide shelter, and that's about all in their parenting manual. But these boys don't need a second headmaster in their lives, they need their fathers, they need to see practically how men should behave and act, they need to have someone to talk to openly about things like erections and wet dreams, that are too awkward to discuss with their mothers.
You cannot let teachers or housegirls to raise your son. Worst, you cannot let the internet to teach your son about sexual matters because that is where they might pick unconventional things that don't work in the real world. The house help is the first face your son sees when he wakes, the person who teaches him to shake after peeing and probably the first person to gives him his first sexual experience.
While you, father of the year, are only seen for a few hours on Sundays, before disappearing with your boys till the wee hours. We see you, posting long rants online about politics and society what-nots, when you cannot dedicate a single minute to talk with your son man-to-man.
It's not really about blame games, but you as a father should be the person to teach your son how to be a man. How you treat the women in your life really impacts heavily on how the boy will view women in future. If you are the type that disrespects his mother in his presence, beats her up, talks smack about his mother or neglects your own mother, this boy will grow up imagining women are lesser beings that should be pushed around.
They will become the sort of men who want to control women and if they get lesser than what they expect, they blow their fuses. See, that's why there is a lot of violence against women, because these little boys grow up believing the world revolves around them.
So, when they encounter independent and strong-willed women, they wouldn't know how to handle the shift of power. They don't know how to live or fit in this new world, so the only way they think they can take back their power is by eliminating what they cannot understand.
As a father and man of the house, show the boy how to be responsible. Let him see you doing stuff around the house. Serve yourself food, go to the kitchen and get yourself a glass of water, trust me, you won't die. But if you are in the house where the men are treated like kings, you and the little boy on the couch playing video games while the daughters and their mother slave in the kitchen, then you are spoiling that boy.
He must learn very early that women are not born to slave for men; he should learn to cook, take care of the baby and do chores like others so that he can humble himself. Do not allow your boy to be a slacker around the house, the world has changed.
Women too hold powerful positions in workplaces, so what happens when his future wife is out of the house? Will he starve or let the baby stew in soiled diapers? And at work, will he be comfortable working under women or will he be the type that disrespects them? That boy shouldn't be so high up on the pedestal, otherwise you are not raising a son; you are just creating future nonsense in society.
Be present in your son's life and be approachable, so that you are the first person that comes to his mind when he has a problem. Allow him to cry on your shoulders and affirm that it is okay to lose sometimes. Maybe, just maybe, this will make boys less entitled and our girls will live in a safer place.
Fools who lend always lose money
There will always be something more important to her. Whatever it is, all these seemingly trifle things always take precedence over paying me back