Calling her baby before your first date is a real turn off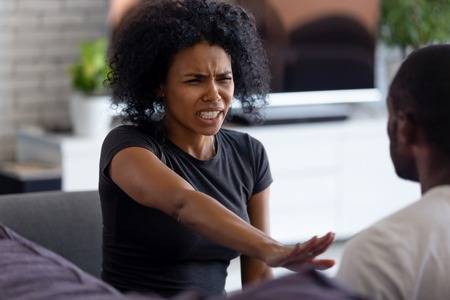 The use of pet names is a significant milestone in a relationship.
I vividly remember the first time my ex called me by a pet name. We were at our favourite restaurant having lunch. I asked him if he would accompany me to an event I had been invited to and he replied, "of course, baby." I was over the moon! I am pretty sure I was grinning from ear to ear. It was a clear indication that things were going steady with us. It wasn't long after that when he said those three little words.
After that first time, we regularly used terms of endearment with each other. It all felt natural. We had genuinely fallen for each other. In fact, the only time we referred to each other by our names was when there was disaccord in the relationship. He'd instantly know that he was in trouble when I called him by his name. I am the passive aggressive type. When I feel upset in a relationship, I don't yell and cuss. I withdraw affection. He would know for sure that I was upset when I didn't call him 'sweetheart' or 'honey'.
I recall these memories fondly because our use of terms of endearment was sincere. Nowadays, I feel like pet names are overused and exaggerated. You agree to go out with a guy and all of a sudden, he starts calling you 'baby'. Even when you haven't agreed to a date yet and a guy is bombarding you with pet names. It can be very off-putting. He is just saying it for the sake of saying it and therefore it lacks sincerity. It is a huge red flag and a potential deal breaker for me when a man starts calling me 'baby' even before we have gotten a chance to know each other.
Speaking of baby, I have always wondered why we use this particular term as a pet name. 'Baby' is arguably the most popular term of endearment between couples. I mean, I can see how words like 'honey' and 'sweetheart' are used as terms of endearment. But baby? It is a little bit creepy when you think about it. Maybe it is because when you truly love someone, you instinctively feel the need to care and protect that person like you would a baby. Or maybe it is because when you fall in love with somebody, you experience the same kind of feelings you would feel for a baby.
Whatever the case, 'baby' is cutesy and sweet and, therefore, one of the best pet name to use with someone you love. This now makes me wonder why some women call their lovers 'daddy' as a term of endearment. A lot of ladies are fond of calling their men daddy when getting it on. 'Daddy' as a term of endearment doesn't quite sit right with me but, hey, to each his own!
Having said that, only use 'baby' or 'sweetheart' or even 'daddy' (if that is your thing) with people you are in a relationship with. It is creepy when you use terms of endearment on random people.

[email protected]