Premium
Forsaking all others: Akothee ready to go to war to protect new hubby from 'snatchers'
FEATURES
By Benjamin Imende | Apr 14th 2023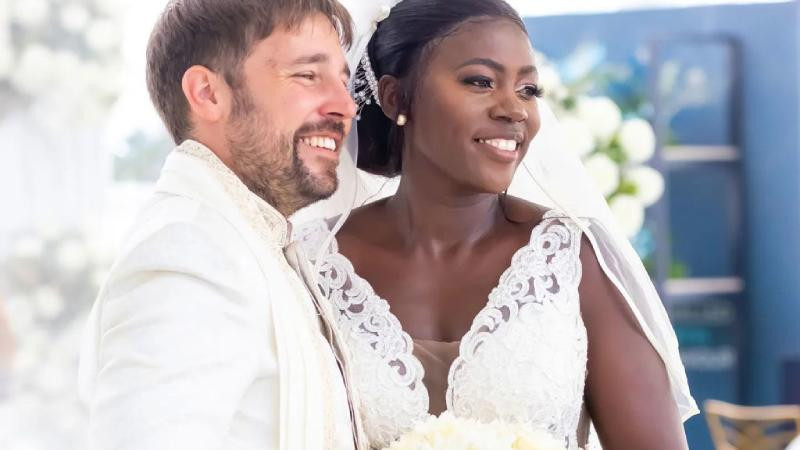 Famous Kenyan musician and businesswoman Esther Akoth, known as Akothee tied the knot on Monday during a glitzy occasion that may yet go down as the wedding of the year.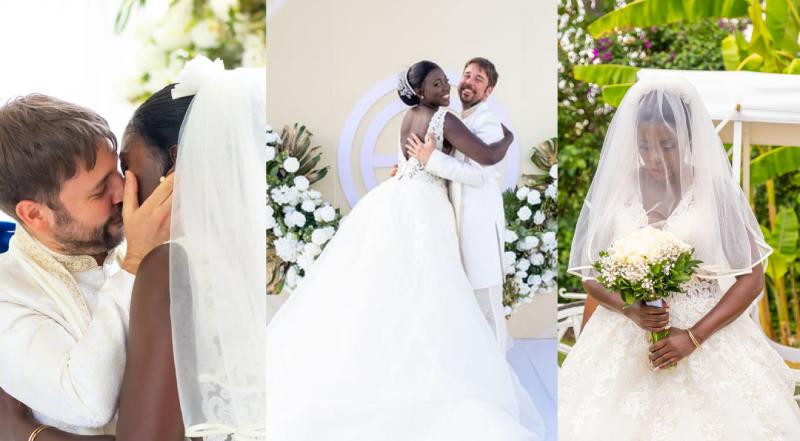 But this has not killed the controversy that has surrounded her partner, Denis Schweizer aka Omondi, which has persisted since they made their affair public.
His background and how the two met has remained mysterious. The first controversy was sparked by a Mombasa woman, known only as Lucy, who claims she is the one who first introduced him to Akothee before the two eloped and left her high and dry.
However, despite both of them denying the claim and instead asserting that they met through a mutual friend while she was in France on her way to Italy, there is photographic evidence of Lucy and Schweizer in Kenya together in 2019, when their tour of the Amboseli and Laikipia was organised by Bonfire Adventures.
The Nairobian's curiosity to establish the real story between the two high-profile lovers was aroused afresh after checks on Schweizer's background online ahead of the wedding at the Windsor Hotel wedding drew blanks. This despite its publicity nearly breaking the internet as invited guests and "content gatecrashers" sought to relish in its splendour.
Akothee, who wrote on her Facebook page, "Frau Schweizer" to mean "Mrs Swiss," described Omosh ( a moniker for Omondi, a Luo name given to boys born at dawn) as a lucky man who can't be broke or cheat; at the time, even her younger, close sister, Cebbie Koks, failed to attend the wedding due to their strained relationship.
"I have no reason to cheat; I date one man at a time. When I fall in love, all men look like my blood brothers; I lose interest; I am the one pulling shorts; I am busy loving you; I have no time for the rest," Akothee testified on her social media page.
To spice up the drama ahead of the wedding, where the unwritten memo asked guests to arrive in the shortest dresses possible, Canadian-based lawyer Miguna Miguna described "Omosh" as a red flag and warned the former "president of single moms" to have a court agreement before their wedding covering ownership of their respective assets before she is baptised Mrs Schweizer, in style.
The red flag
"A bright red flag. I hope she has a prenup and a will," Miguna said, adding, "Wishing her well."
Akothee said that she is not ready to lose him and if he is snatched, "And if he is taken, I am ready to go with him wherever he goes."
Miguna was responding to a tweet by one Francis Muli, who claimed that he had failed to get any information concerning Omosh online.
"I've been looking all over for information about Akothee's husband, Denis Schweizer. There's nothing to be found. No education, no family, and no online footprints Just a 'mysterious' guy now serving as the chairman of the Akothee Foundation," Muli tweeted.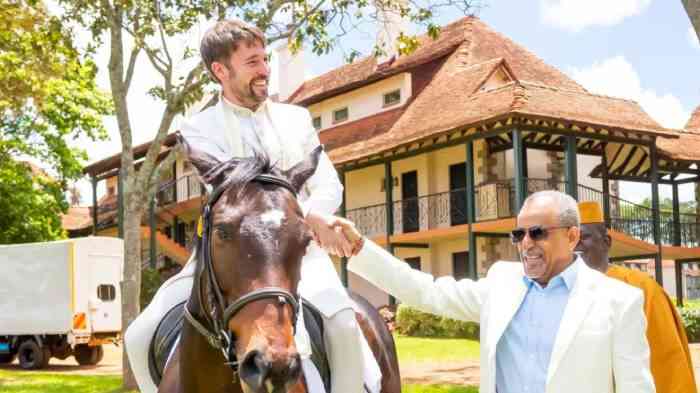 Madam boss said that she met her husband through a former taxi driver who introduced Omosh to him as a businessman who wanted to bring visitors to Kenya.
Stay informed. Subscribe to our newsletter
"They called me for a lunch meeting, but one seat was reserved for me, and Omosh came to sit next to me," Akothe said, "He was the first to buy my book, and even my baby noticed he was staring at me."
Akothee said the man took her phone and then saved his number as her husband.
"I noticed he was in a hurry to date me and he asked me not to change it. He is an honest and sweet man, and if you want him, you can take him," she said at Radio Maisha, adding, "And that's how the love started."
Stolen property
The wedding comes six months after Akothee promised on a local radio station that she would sue 37-year-old Lucy for defamation of character over her insistence that the singer eloped with her 'husband.' The singer said that Lucy would serve as a lesson for others. This is after Lucy claimed that she connected Omosh with Akothee before the mother of five eloped with the Swiss.
Akothee also claimed that Lucy stole from her Swiss fiancé by obtaining money from Bonfire Adventures through pretences. The mysterious Lucy, who first met Omondi in Kenya, is the Mombasa lady who alleged that she was helping Omondi book his stay in Kenya before he met Akothee.
But Nya Rongo, a lady from Rongo Migori County, told the listeners that Lucy cancelled Omondi's booking after he told her that he would not be meeting her when he got to Kenya because he had gotten into a relationship with the singer.
"And do you know how old she is? 37. Si ameamua kuchafua bwanangu jina, mimi ndo mchafuaji. 37 years old, you are still living with your mother, Alafu unaenda kuibia mzungu pesa zake za safari, and then you talk about wanting to do business? You are talking about when you introduced Akothee? Akothee ni nani? Unakutana wapi na Akothee superstar? Mimi superstar unakutana na mimi wapi?" Akothee said.
Despite Akothee's saying, "You know when the ruling will come out, then Kenyans will apologize to me, I am very innocent. Nampeleka kotini and she has to know. By just defamation of character. I am very innocent, and we have all the evidence. And this one will be a lesson for her."
She never went to court.
"I am very innocent, and I met Omondi through my Swiss friend Pius, and he has his businesses doing well. I am ready to give him three kids so that we can have eight children," she said.
Akothee, whose social footprints claim that she is 40 years old, adds that she has learned how to make her own money and can't depend on a man to pay for her bills, challenging Omosh to take on the responsibilities.
"I am super proud and lucky that you are different. @misteromosh understands the role of a husband," Akothee tagged Omosh on his 4-month-old Twitter handle that starts with her and ends with her.
The giddy romance
" You outdo yourself and make me feel like a teenager, you make my head smaller, you made me feel how housewives feel, wee its sweat to be taken care of; you ignore my two shillings and step up like a man. That is difficult to find in this age & error. I still get goosebumps when you constantly pay bills, it's new to me, but I know how we always pull both cards at the same time," she said.
The mother of five with five fathers lived up to her happy-go-lucky reputation, dancing and screaming at the wedding, during her second marriage after separating from her first husband, who was the father of her three daughters—Vesha Okello, Celly Rue, and Prudence Otieno.
She added that she dates one man at a time.
"You can't think of getting married if you have never fallen in love with marriage," she said.
Akothee, admits that she was depressed sometime back, adds that her children know their fathers, and says that she is young and that she is young and fresh to give birth.
"The problem with being a superstar is everyone wants you, from the studio up to the matatu driver," she said.