Can Airbnb hosts escape the long arm of KRA?
FEATURES
By Harold Ayodo | May 22nd 2022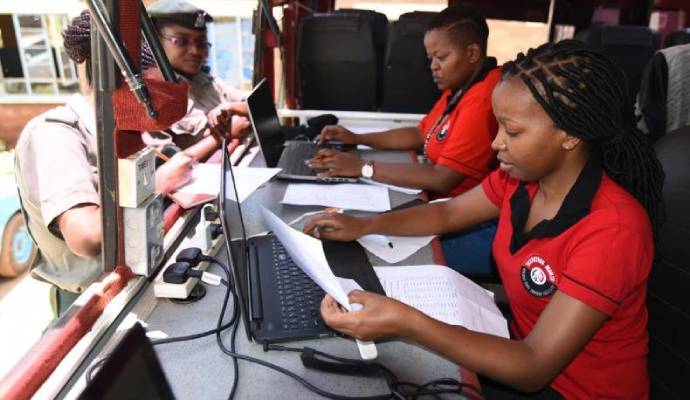 Homestays continue to grow in leaps and bounds even as iconic hotels in Nairobi compete to shut their doors over the economic ravages of the Covid pandemic.
The homestays are here to stay as some hotels are either forced to reduce their prices or throw in the towel following stiff competition.
But even as Air BNBs continue to conquer, there have been emerging concerns over some renters who turn out to be rowdy, uncouth and at some point engage in illegal activities.
Some hosts who live within the same building or compound with renters have been forced to put up with the sights of drunken couples fighting in the wee hours of the morning. Some homeowners are woken up by heavy smoke and the smell of weed or hosts who party from dusk to dawn.
Legally, it is easier to have written agreements or contracts which renters must sign before renting for both short and long stays. The legal agreement should be a mutual understanding between the host and guests/renters.
The document that spells out the Airbnb house rules provides the visitor with what they can and cannot do inside and around the house. This will ensure guests are aware of their requirements prior to showing up.
The document should have clauses that are equivalent to some rules of engagement on dos and don'ts.
The legal agreement will also ensure that the homeowner has relevant information like contact details – official names, copy of national identity card and telephone numbers.
For homeowners, the document leaves no room for unknowns and ensures guests also take good care of your property.
For instance, the agreement should have clauses that forbid smoking inside the rooms, the number of guests allowed to stay, noise levels, check out times and use of outside facilities – gardens, swimming pools, sauna and parking spaces.
Therefore, as a homeowner, guests who refuse to sign legal stay agreements should be treated as red flags.
The agreements also sort out issues that may arise when reckless guests damage house furniture or property. Such a damage policy ensures that guests treat your property with caution.
In spite of the AirBNB boon, it's looking like taxation may become a significant factor sooner than later. The Kenya Revenue Authority (KRA) is shifting its plans to slap taxes on AirBNB hosts into high gear. The Tourism Regulatory Authority (TRA) had also resolved to slap a five percent tax on the total stay of each registered individual homes.
As KRA rears its head, many hosts are currently operating their businesses chini ya maji (secretly) without registering but improvising smart ways to lure guests.
The taxman was alerted after Air BNB hosts raked in Sh390 million in 2017 and a further Sh510 million within nine months the following year. Today, with the increased demand for homestays, the profits must be mind-boggling and causing KRA sleepless nights!
According to Airbnb, hosts in Kenya are supposed to pay Value Added Tax and relevant income taxes. Hosts are required to deduct their expenses from income taxes, hence they need to keep receipts of the costs of running their facilities.
Harold Ayodo is an Advocate of the High Court of Kenya