Embarrassing diseases affect children's self-esteem, make parenting a challenge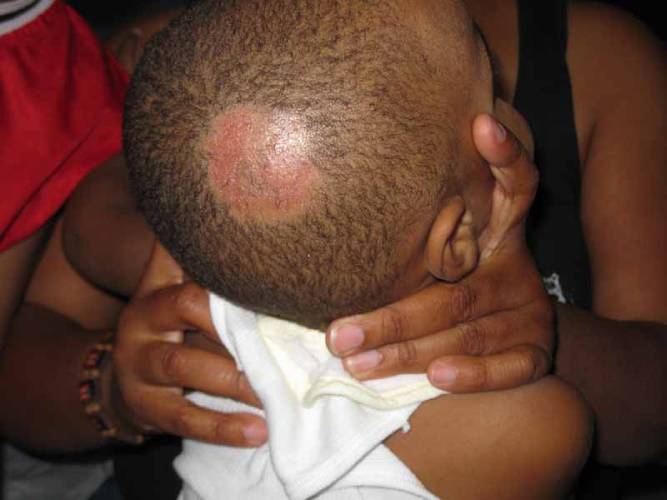 Have you ever come in contact with a child who suffers from a lack of self-esteem coupled with discrimination because of embarrassing diseases they suffer?
It can be humiliating.
Joyce Wanjugu vividly recalls the struggle her son Justine King'ori was subjected to, after being diagnosed with Hirschsprung disease, a condition of the large intestine (colon) that causes difficulty passing stool.
Hirschsprung is a disease where there are missing nerve cells in the muscles of part or all of the large intestine (colon).
The main symptom of the disease is a newborn's failure to have a bowel movement within 48 hours after birth.
King'ori, who died last year, was forced to undergo a stoma operation to help pass stool.
The Nairobian visited him at Naivasha DEB Primary School in 2019, and learnt that irrespective of the weather conditions, the Standard five pupil by then would put on a sweater to hide the colostomy bag.
King'ori had to use colostomy bags that were fixed to the stoma on his left side of the stomach, a condition that limited his operation.
"I restrict myself when playing with other pupils to avoid being harmed. At times, intestines get outside my tummy through the opening, which leaves me bleeding excessively and in deep pain," King'ori told The Nairobian.
At times, he said he was stopped by his peers who forced him to remove a sweater that he used to hide the colostomy, claiming he was carrying stolen items.
"I am mostly bullied by wearing these bags. I hope someday the society shall understand me," narrated the boy.
Every day, the mother used to wake up as early as 4.30 am to prepare King'ori for school. Among the preparation was to 'washout' which entails pumping water into his colons to remove waste.
She would then clean the stoma that he fixes to the colostomy bag.
"My child spent most of the time in the house because whenever he played with other children he risked tearing the colostomy bag, and injuring the stoma," recalls the mother.
Though the mother wore a smiling face, she too suffered isolation from the community.
She, however, had a strong support system of family, friends who stood by her side during the mediation journey of her firstborn son.
"It is not easy to have a child who suffers from a rare condition and disease. There are people who would talk about my son's condition without considering the pain I was undergoing," she narrates.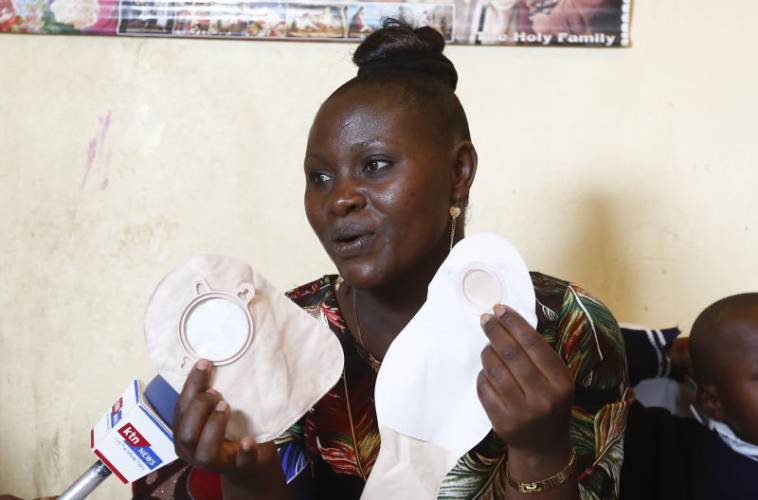 Wanjugu regrets that women bear the burden of putting up with children who suffer from embarrassing diseases.
Some women have been subjected to separation.
"It is not easy to raise a child with a rare condition. There are women who have been divorced just because they have a child who looks different from others,"
Her message to parents with children suffering from an embarrassing disease –"Be strong, encourage your child that they have a better tomorrow, even if you know their condition cannot be treated. You are the only hope for them."
According to a palliative nurse at Naivasha Sub County Hospital, Mary Gacheru, patients who suffer from the disease face stigma from society and are too traumatized. At the centre, they are advised on a diet that should entail foods rich in fibre to prevent constipation.
"Patients are taken through counselling to help them accept their condition, if not, they cannot attend church service nor move out of their houses because of low esteem. It is not easy to walk with bags of stools," she said.
Colostomy bags, she says, should, therefore, be of high quality and should have a continuous supply for hygienic reasons.
"In a normal digestion system, food goes through the rectum and is reabsorbed to harden the stool. However, for stoma patients, the flow is continuous because they need an adequate supply of bags," said Gacheru.
Life has not been easy for Seline Museka, and her husband Humphrey Egessah tending to their four children, who suffer from chronic sickle cell. The couple from Karagita, in Naivasha town, have four children- three of whom are deformed after being diagnosed with sickle cell.
Their eldest child has undergone a hip replacement operation attributed to complications from avascular necrosis (temporary, or permanent loss of blood supply to the bone).
Patients with avascular necrosis encounter a blood supply cut off, which results in the death of bone tissue and the bone collapses.
If avascular necrosis, side effects of sickle cell, happens near a joint, the joint surface may collapse, notes experts.
Their secondborn has been scheduled for an operation, while the thirdborn has a silent hip.
Not only is the couple made to bear the physical pain of their children, but have to balance with treatment that is taking a toll on them.
Though the duo is sickle cell carriers, at times the woman has to bear the brunt of the disease, as she is accused of transmitting it to their children.
"My husband has been my strong pillar, but he drains my emotions, as he is at times in denial, and accuses me, saying it is me who had the genes," said Museka.
According to Prof. Ruth Nduati, a consultant paediatrician, Department of Paediatrics and Child Health, University of Nairobi, seemingly embarrassing diseases affect the psychology of children and their parents as well.
The expert explained that any disease that makes a child or a person look visibly different from other people has the potential of embarrassment, because it may result in rejection as people look at them differently.
Examples of embarrassing diseases include, among others, skin diseases, Kala-azar, leishmaniasis, congenital diseases, epilepsy and ringworms.
Prof Nduati attributed the most embarrassing diseases to the environment and abject poverty facing parents in raising their children.
Embarrassing diseases also cause stigma, with the majority of patients and parents isolating themselves because they believe other people think badly about them.
However, she urged parents to seek healthcare, and that families, the community and the society at large should provide support to the patient.
"We need to recognise that we are not the same, as some of the conditions are as a result of poverty. For example, someone might not be able to travel to hospital, and we need to come in for their support," she said.
Parents are also encouraged to visit antenatal clinics to be equipped with the best child care practices.
"A child, who has a skin condition, for example, scaly, scabies and dry skin is usually a severe condition that makes one isolated by peers," she said.
Other diseases that cause embarrassment include malnutrition-related like kwashiorkor, marasmus, and water-related diseases like bilharzia, which can, however, be prevented.
According to Nduati, malnutrition can be prevented through exclusive breastfeeding and proper diet,
Malnutrition, she said, can be prevented through six months of exclusive breastfeeding and supplementary feeding. To avert malnutrition-related diseases, the government has revamped up school feeding programmes in school, she said. Deworming is also done in schools to prevent ringworms.
"We need to be inclusive and understanding. Isolating people because of diseases they suffer is like saying we do not need people with disability among ourselves"
"It is sad that people are born with a problem, and the society rejects them and even condemn the mother," said Prof Nduati.
She maintained that parents should seek medication whenever their children suffer diseases.
"Parents should adopt preventive measures and also seek services at hospitals. Government facilities are good in providing services and handling preventive related diseases," she advised.
Prof Nduati: "We should not discriminate against people suffering from embarrassing diseases. Parents should not hide their children."
Apart from embarrassing diseases, a number of children believed to suffer from evil eye in rural villages are not taken for medication.
The expert regretted that areas with such beliefs record high child mortality rates in the country.
"Evil eye is a wrong belief, and many children die because of wrong beliefs," said Prof Nduati, adding children should be taken to the hospital for early diagnosis and treatment.
"Sickness in children is serious and not easy to manage, reasons why we encourage mothers to observe their children and take them for medication, whenever they are unwell," she advised.