Women are majority voters- why don't they vote for other women?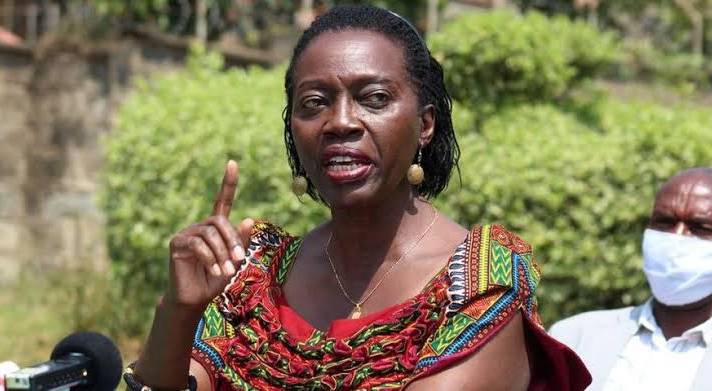 Kenya is yet to earn the dividend of women in leadership, which is a crying shame because as President Obama memorably explained, the full team must play for a Country to achieve its development goals.
A society cannot prosper unless the talents, roles and capacities of the male gender are reinforced by the talents, ideas, roles and capacities of the female gender.
It is no coincidence that women leaders show more concern with economic social and cultural rights of health, water, education, housing, food security and social security, including the fight against poverty and empowerment of women, youth, persons with disability, children and the elderly. Little wonder that it is the County Woman Representatives who championed the National Government Affirmative Action Fund, or that President Uhuru hailed his women ministers as top performers.
To this end, male leaders have a role to play in promoting women in leadership because they endure many challenges. The first one is culture and traditions that continue to socialize the society to vote for men regardless of the poor quality of leadership they offer. In the 290 single-member constituencies only 24 women MPs have been elected as compared to 266 men. In the Senate, only four counties elected women Senators while only three governors are female.
This sad state of affairs calls for societal change. A question is always posed; women make up the majority of voters in the electoral register why don't they vote for their own? That is how powerfully patriarchy manifests itself through culture and traditions. Women and the society generally are socialized to believe that only male leaders can occupy some of the top seats.
Kenya is not anywhere near getting a Suluhu of our own. President Suluhu of Tanzania was the running mate to Magufuli in the last election. In Kenya, a majority of the running mates under consideration are male, explaining how deeply political parties and coalitions are steeped and clothed in patriarchy.
The third challenge for women in leadership is the cost factor and the finances required to mount a good challenge for a political seat. Very few women can afford Sh400 million to run for Nairobi governor because the reality is that ours is politics of money.
Where it gets interesting, however, is that there is a close nexus between corruption and politics. Women are rarely mentioned in corrupt deals because they operate on a different value system that makes them lean towards family and community support as opposed to direct bribery of voters.
Given the chance to build a dormitory or a water project, a woman would not convert the money to cash for handouts. This is what costs women their seats because voters attuned to handouts always vote out good leaders.
A couple of other challenges including complex electoral laws, gender-based violence, lack of security and biased reporting also stand in the way of women.
For instance, our media is fond of classifying candidates as horses, donkeys and others. Women? They are "rabbits" or jokers, losers – a category whose photos and manifestos never feature when horses and donkeys are being discussed.
Over 4,000 women candidates are preparing to vie in the upcoming election. We hope Kenyan voters will remember how Chancellor Angela Markel of Germany and New Zealand Prime Minister Jacinda Ardern led their countries in effectively combating the Covid-19 pandemic as compared to male leaders in Italy, USA and UK.
— Priscilla Nyokabi is a lawyer, politician and commissioner with the National Gender and Equality Commission