'Unknown persons' with intact fingerprints freezing in city mortuaries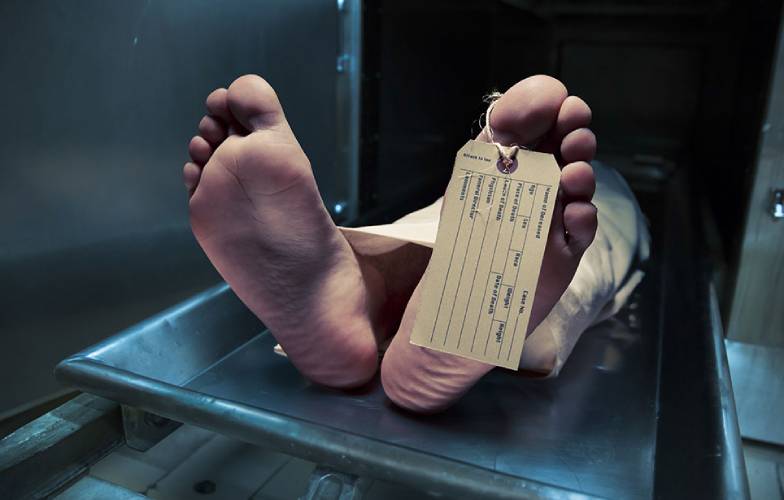 Hardly a day passes by without an unidentified body being taken to City Mortuary in Nairobi by police officers who collect them from rivers, thickets, and murder and accident scenes to the facility.
On average, five unidentified bodies are brought to City Mortuary, according to senior funeral superintendent David Wanjohi.
For more than 30 years, he has worked at the Morgue, rising through the ranks to become the in charge, nothing surprises Wanjohi anymore. The frequency at which police officers dump bodies there no longer bothers him.
The bodies are collected from as far as Kiambu, Kajiado and Machakos, and are usually decomposed or in bad shape. Then follows the next hurdle: identifying the bodies.
"Our biggest challenge has been how to reduce cases of unknown bodies. Apart from a few cases, most of the bodies are brought in as 'unknown'," says Wanjohi.
The mortuary boss is blaming laxity on the part of police officers for failing to attempt, through forensics, to identify the bodies forcing the mortuary administration to seek court authority to bury them.
Were police keen on taking fingerprints whenever they collect unknown bodies, Wanjohi is convinced the number of unclaimed bodies could be lower than is the case at the moment.
A few days ago, Nairobi Metropolitan Services (NMS) issued a public notice of its intention to dispose of 164 unclaimed bodies lying at City Mortuary. Out of these bodies, 84 corpses were classified as unknown, with six of them being female.
Three months ago, authorities announced 70 unclaimed bodies at City Mortuary, Mama Lucy Funeral Home and Mbagathi Hospital Funeral home.
It is around the same time when Kenyatta National Hospital (KNH) gave a one-week ultimatum for the collection of 418 unclaimed bodies.
According to Wanjohi, it is easier to trace relatives of a deceased person whose identity is known either through available particulars or fingerprints.
In circumstances where there are no identification particulars, recording fingerprints of fresh bodies is the preferred option.
"Unfortunately, police officers are always in a hurry and ignore the simple but important procedure of taking fingerprints of unknown bodies because it is only they who are authorised to take them.
"But they don't want to. The last time we tried to insist on booking only identified bodies; it was total chaos. They started labelling bodies with fake names, a situation that almost landed us in trouble," claims the senior funeral superintendent.
Equally, the law allows police to transfer bodies of victims of sudden death, drowning, dumping, suicide, murder, accident and mob injustice to public morgues.
In most cases, these bodies are poorly handled, which erases and destroys traces of evidence that could have aided in identifying them or conducting a postmortem.
Wanjohi is of the view that fingerprints should be conducted on fresh bodies, especially those resulting from murder and accidentS.
"This can easily be done at the scene when police are carrying out preliminary investigations," he suggests.
But Bruno Shioso, the police spokesman, says officers in the field have always endeavoured to analyse fingerprints, besides taking and preserving DNA samples.
"We appeal to those with reported or suspected missing persons to come up and help with both physical and DNA identification," urges Shioso.
Amid the dilemma of identifying unknown bodies, setting up a proposed agency that is supposed to augment efforts of identifying bodies remains a pipe dream despite the enactment of National Coroners Service Act, 2017, which has not been effected four years later.
The Act is envisaged to set up National Coroners Service whose roles are to investigate reported deaths in order to determine identities of the deceased persons, times and dates of their deaths, manner and cause of their deaths.
Another key function of the Service to be headed by the Coroner-General is assisting in policy formulation by advising the government, through forensic studies, on possible measures to help to prevent deaths from similar causes.
"For purposes of investigations under this Act, a coroner shall have the power to collect forensic and other evidence and to preserve it in such manner as the Coroner- General may from time to time specify," states the Act.
According to the Act, the Coroner-General shall be appointed by a Cabinet Secretary responsible for matters justice. At the moment, Kenya has no Cabinet Secretary in charge of justice and the department is domiciled in the Attorney General's chambers.. This office would have eased pressure on police as well as reducing the number of unclaimed bodies lying in morgues across the country.
Kisumu County government was in June forced to obtain a court order to dispose 69 uncollected bodies lying at Jaramogi Oginga Odinga Teaching and Referral Hospital, Kisumu County Hospital and Port Florence Community Hospital
A month later, Nakuru County government has issued a 21-day notice to members of the public to collect 46 unclaimed bodies from the Nakuru County Municipal Mortuary. In September, Kangundo Level Four Hospital Mortuary indicated an intention to bury 13 unclaimed bodies. Though some people deliberately refuse to collect bodies of their kin for burial, such cases are rare – the desire of many is to give their loved one a decent send off.
The Public Health Act demands that unclaimed bodies should be removed from morgues within ten days, failure they be disposed in a mass grave after public health officers obtain permission from courts. Evidently, experts would spare relatives the agony of examining dead bodies from morgue to morgue.