With few public open spaces, Nairobians turn roundabouts into dating spots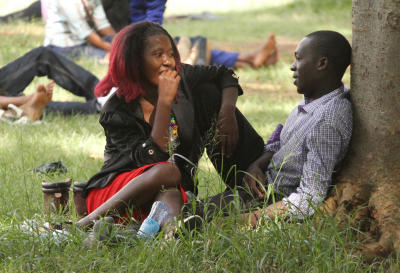 It was bound to happen. The truth is finally dawning on Nairobians after years of encroaching on open spaces meant for leisure.
The capital city has no adequate public spaces. The few public parks reserved for leisure activities are either unsafe, out of bounds or in a state of neglect. This means city dwellers have nowhere for play and recreation, jogging, walking, exercising, mediation and picnics.
Uhuru Park is under rehabilitation, Central Park and City Park are insecure, Uhuru Gardens has been closed and is to be converted into a memorial park, while Jeevanjee Garden is in a mess while Kamkunji is too congested and noisy. Michuki Park, the newest green zone opened to the public a year ago, is yet to be explored by many.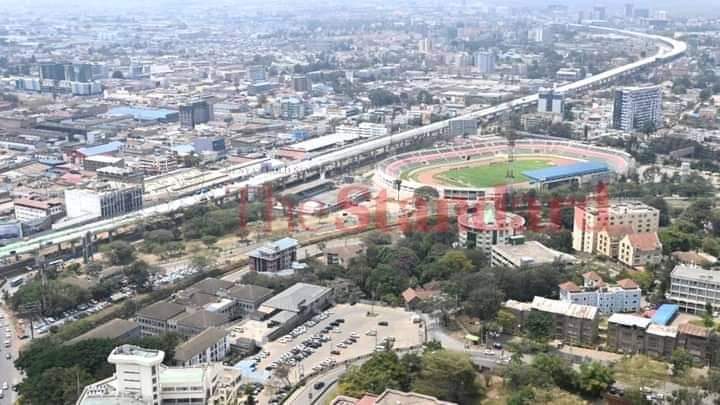 The other alternative site is Nairobi Arboretum where an entry fee is charged. For nature enthusiasts without the requisite entry fee, they can only dream of being there. Karura Forest, Jamhuri Park and Ngong Road Forest are not popular with Eastlands residents, who form the majority of the city's population, thanks to distance.
Even with this grim picture, a recently passed by-law bans Nairobians from sitting for long hours in areas not designated as public open spaces.
It is no wonder that, faced with such dilemmas of having no place to go for recreation, many city residents have thrown caution and dignity to the wind and now have fun, or even make out, on public streets, roads, flyovers or roundabouts.
For families with money, bars offering picnic services are an alternative; though the entertainment joints might not be conducive, or even legal, environments for children.
The fact that residents are willing to go to such lengths in pursuit of leisure is an indication of the need for more public recreational facilities - in a city where almost all open spaces have disappeared.
Experts opine that urban areas are artificial environments that must be made to satisfy the physiological and psychological needs of dwellers.
"Too much brick and mortar is not healthy for the mind that requires sufficient fresh oxygen and exposure to greenery. The environment has an impact on the mental wellbeing of an individual," says counseling psychologist James Mbugua of Africa Nazarene University.
Echoing urban planner Mairura Omwenga, the lecturer blames the sorry state of affairs on a docile society that does not take interest in protecting open, green spaces.
A year before Kenya attained independence, the city had 83.1 acres set aside for open spaces, 422.1 acres were reserved as public land, while 7,800.1 acres were earmarked as undeveloped land, with 1,054.8 acres being private open space, according to records.
"Even though there can never be enough land, as Kenyans, we have failed in our civic responsibility to protect open spaces, and neither have we been keen at implementing urban plans gathering dust," states Omwenga.
Before the Covid-19 outbreak, there were tell-tale signs of something gone amiss when teens and young adults started trooping into the Central Business District (CBD) on Sundays to take photos and selfies.
Teddy Mwale, a university student, once told The Nairobian that youngsters prefer the CBD because it is the only place where they get better locations compared to residential areas and parks. Unfortunately, the corona pandemic put breaks to this fad.
According to Mwale, were there public spaces, good secure parks and sufficient playgrounds, some of them would not think about coming to the city centre. Most residential areas have no recreation facilities, and the situation is dire in informal settlements.
Yet, leisure amenities that can easily be accessed at home or the workplace are features of a well-planned city that must always cater for the social wellbeing of dwellers, observes Omwenga.
"Before any development is done, there must be provision for an open space where people can congregate for leisure. Recreation is not for children alone; even the elderly, whose number in the city is swelling. We should have learnt a lesson on the importance of open spaces amid the Covid-19 pandemic that has restricted our lives," says Omwenga.
Initially ignored and regarded a non-issue, unscrupulous developers in cahoots with officials at City Hall went into a grabbing spree targeting open spaces.
But recently, the matter of recreational facilities finally found its way on the floor of the Nairobi County Assembly when MCAs raised a red flag over lack of leisure amenities.
The ward representatives lamented that during weekends, families turn roundabouts into leisure spots in spite of the dangers. They urged City Hall and the Nairobi Metropolitan Services (NMS) to designate open spaces in residential areas.
Baba Dogo MCA Geoffrey Majiwa said the evolving trend is common among residents in informal settlements.
"This is a disaster in waiting. When an intoxicated driver will drive on such roundabouts one Sunday afternoon, we will be telling a different story," observed Majiwa.
Dandora Area IV MCA Francis Ngesa said the invasion of roundabouts is a wake-up call to relevant authorities to act.
"We call on City Hall and NMS as a matter of urgency to ensure that many other spaces within the city are improved," he noted.