Shocking: How men without wives, children are treated when they die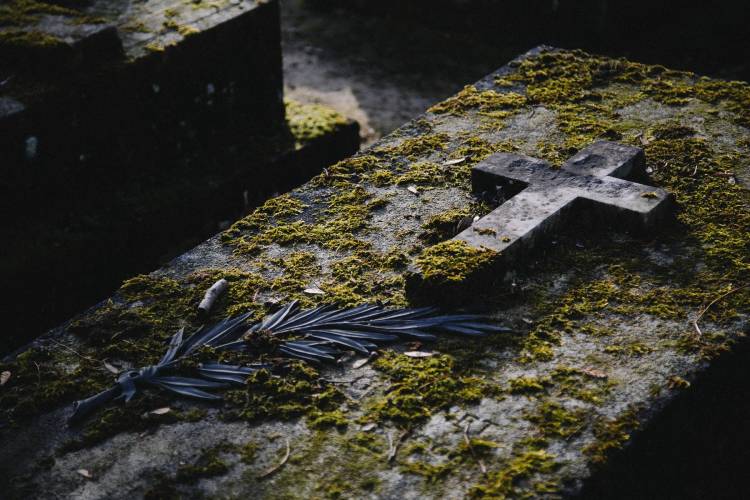 The world over, few things are celebrated with more excitement than the birth of an African child and a last-gap classic goal at the World Cup.
It is never said aloud, but when the parents of the groom are keenly following the nuptials, two questions linger at the back of their minds: When will the first grandchild pop? And will it be a boy?
Right from birth, at least in traditional Africa, the boy-child was prepared to become a man – his duties clearly spelled out; tending manly crops, herding livestock, learning the art of war and so forth.
The rites of passage included vast doses of sex education, and learning the secrets and histories of the tribe. In many communities, the new graduates were required to build a hut, the simba, which was positioned in a place where nubile lasses would sneak into the young warrior's hut with ease.
And if the young man rolled past his 18th birthday without showing interest in the fairer sex, grandmothers stepped up, questioning if the boy's toolbox was up to scratch. It wasn't uncommon for aunties to forcefully install a bashful bride in the simba if the man refused to do the right thing. Nothing annoyed Africans more than a man who refused to marry or sire children.
Still, there were bachelor boys who, for one reason or other, held on, ageing into grown men who cooked for themselves and performed duties considered beneath a man. In life, they were treated as boys; unfit to sit with or speak before elders. They tiptoed around the village with an aura of shame, ridiculed by children and women, shunned by peers while inking scandal and failure upon family and clan.
When they died, the clan disposed their remains 'rudely,' performing a set of embarrassing rituals to warn young men not to dare follow that path.
Gikuyu: Ash in the backside
Among the Gikuyu, the mumwo ni iri (those men who have not left anything behind) suffered the indignity of having ash inserted in the anus upon death by agemates before being interred in a not-so decent manner.
Kiarie wa Rugami, chairman of Kiama Kia Ma (Council of the Truth) says they were perceived as andu tuhu (worthless people).
"Because they were eating and drinking without procreating, and the subsequent waste came through the anus, then that opening had to be closed with ash to demonstrate that they were valueless and forgotten — like ash," says Rugami.
Rugami says the ash used was not sourced from the kitchen, but made outdoors using wood from worthless trees.
Kamba: Buried naked upside down
The Kamba were no different. If a man insisted on exiting the world without leaving a wife behind, he was buried naked and upside down.
"When an aged man died without a wife and children, he was not granted the same burial rights accorded 'normal people'.
"Such a man would be buried naked, turned upside down to prevent men of similar ilk sprouting in the clan. They were interred lying on their stomachs and smacked with white ash on the buttocks a couple of times," says Andrew Makundi, a Kamba elder.
Makundi added that the burial was conducted with elders uttering the words, "In this clan, may we never get another like him," after which the offending fellow was immediately taken to the grave without much ceremony because his life was not worth emulating." He says that like the Kikuyu, the Akamba used ash because it has no value.
Johnson Kiiti, another elder, says single men who died past the age of marriage were wrapped in a gunny bags and their bodies thrown in a gully.
"Some were simply covered with gunny bags and thrown in a gully and their remains left for wild animals like hyenas to devour. Others were tied up with sisal fibres and buried beside a cattle shelter," say Kiiti adding that they call such men kimba.
Beth Mbithi says a similar fate befell women who died before marriage.
"Such a woman would be buried outside the compound of their parents' home - if they were not married yet they was past marital age," says Beth.
The elders, however, say these customs are rare today due to influence of education and religion.
Coastal communities: Burial by the highway
Among the coastal people, the customs and traditions regarding the burial of their dearly departed are unique. Victims of violent deaths were buried away from the general population to ward off evil spirits.
"Even today, an accident victim will likely be buried besides a highway," says Patrick Mnyika, a Mijikenda elder.
However, the most bizarre graveside ritual among the Mijikenda is reserved for men and women who failed to get married and sire children. Mnyika says that this ritual is dreaded among the Mijikenda so much that, one who fails to get married will at least have a child out of wedlock to evade the embarrassing ceremony.
"First of all, it has to be understood that the Mijikenda and their dead still maintain communication through dreams," he says. "If, however, a man died without leaving children behind, in some Mijikenda sub-tribes, his relatives and the community displayed reluctance to gratify his whims and fancies because one reason we get children is so that they can serve us in old age and beyond the grave," says Mnyika.
So in the unfortunate event that a brother died without leaving someone to follow through on his afterlife wishes, the community exonerates itself from the obligation.
According to information gathered by The Nairobian, the body was laid beside the grave after all other rituals had been performed, the mourners gathered, and the body shrouded.
An elder would step forth and hold the corpse by the right ear. He then loudly warned the dead that they deliberately refused to leave behind a child to carry out their wishes, so they should never bother the rest of the people with their spurious demands.
That way, no one would come forth and claim that "so and so came in my dreams last night demanding they want ABCD…" as no one would bother with the information anyway.
The truly scary part of the ceremony then followed. A burning piece of wood was symbolically waved over the bottom of the deceased. This was to ensure that his spirit of childlessness would forever be banished in the land.