Stealing from the sick: Why hospitals are easy targets for thieves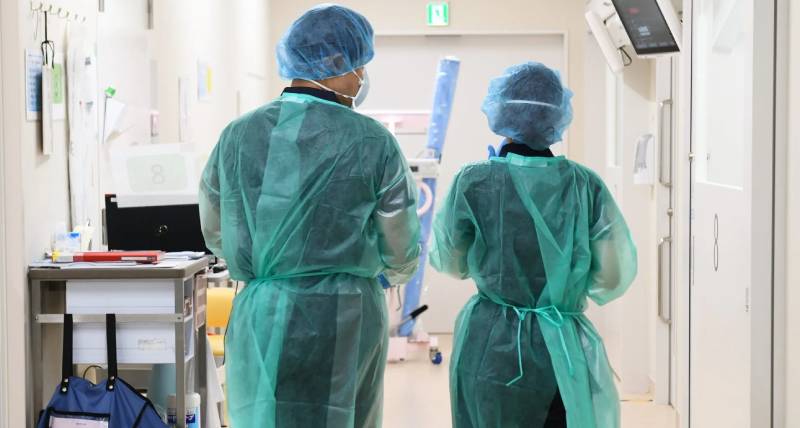 You could be recovering from assorted illnesses in a hospital, only to return from taking a lick and find your Smartphone, laptop, tablet, watch or wallet missing. Thieves in Kenya stop at nothing. And the sick and convalescing are easy prey especially in public facilities.
That majority of hospitals hardly have any clear guidelines on safety of patient's personal belongings are some of the security lapses thieves exploit in what is virgin territory for callous and rogue care givers, visitors and crooks.
The most stolen items include; clothes, shoes, purses, toys, glasses, walking sticks, hearing aids, mobile phones, laptops, tablets and cameras. Other items that change ownership include jewelry, watches, belts, rings, wheelchairs, checkbooks, insurance cards, social security cards and credit or debit cards.
Wedding ring, phone goes missing
Esther Musyoka, a 25-year-old resident of Mowlem estate in Nairobi lost her wedding ring worth Sh35,000 and a Sumsung Galaxy phone at Kenyatta National Hospital (KNH) where she had been admitted following a bout of dengue fever.
Her husband raised the matter with management in vain. The ring was never found — and so was the criminal.
"A hospital is the least place you expect to be the playground for thieves. And so, when I lost my expensive gold wedding ring at the hospital, I couldn't believe it," says the mother of two.
Indeed with scaling up of security in hospitals in the wake of terrorist threats, one does not expect such incidences to happen under the scope of pronounced CCTV cameras that have become part of infrastructure especially in big private hospitals.
The scale of theft in hospitals cannot be quantified as most cases are treated casually — and are never reported. Few cases are handled internally, others dismissed while most victims never bother to lodge formal complaints to relevant authorities.
Medics, police and security experts, however, told The Nairobian that there is no cause for alarm and the levels of theft in medical facilities are not in the league of morphing into a complex syndicate.
But last year, a man was arrested in connection with a string of robberies at the Nyeri County Referral Hospital where he was caught stealing a laptop, phone and money from a female patient. The theft was captured on surveillance cameras, which police used to identify five other suspects.
"It seems even the sick are not safe in Nyeri. This is a very serious matter that we need to tackle immediately," said then Nyeri police commander Ali Nuno. It later turned out the gang had been behind a string of thefts at the facility.
In some instances, the thieves graduate into human traffickers as witnessed at Avenue Hospital in Kisumu where a newborn was stolen. "We are investigating the matter and if it's true then the law will take its cause. We will not hesitate to charge the woman," said former Kisumu police boss Chris Mutune.
This is strange
Peterson Wachira, the chair of the Kenya Union of Clinical Officers (KUCO), on the other hand also thought it odd there was theft in hospitals and said: "I have never heard of incidences of theft of patients' belongings, leave alone a medic stealing from the sick. If that were to happen, I will be the first person to report them to police."
But Andrew Kimani, a security expert, thinks the problem, which he had never given much thought to, could be a reality especially in public hospitals where level of surveillance is low due to the large numbers of people.
"Well this a strange one, but am glad you have brought up the matter, it is an area that remains unexplored by security handlers and planners when in real sense, patients are losing their treasured belongings," says the bemused university lecturer.
Dr Samson Omari, a pediatric at Mama Lucy Kibaki Hospital says while some situations may be uncontrollable, caregivers and management have a responsibility towards ensuring safety of patient's items.
"Relatives or family members need to ensure valuables for the sick safe. It is also important for the patient or their caregivers to report any suspicious activity like a staff, visitor or other patient who act suspiciously," he appeals.
The doctor did not rule out the possibility of dishonest employees partaking in the vice saying: "Although there could be wayward staff who may be engaged in stealing patients' items, the cases may be few as most of health workers are trained to maintain professionalism."
Ideally, clinicians are some of the first medics to come into contact with patients – they basically manage the sick through diagnosing, treating and caring for patients. By virtue of this close interaction, clinicians are in a position to know valuables in possession of patients.
"There are rogue people everywhere in society, it is difficult to avoid them," says Wachira of KUCO reminding clinicians to stick to the code of conduct.