Coffin gangs of Nairobi: They steal, kill, ferry drugs and weapons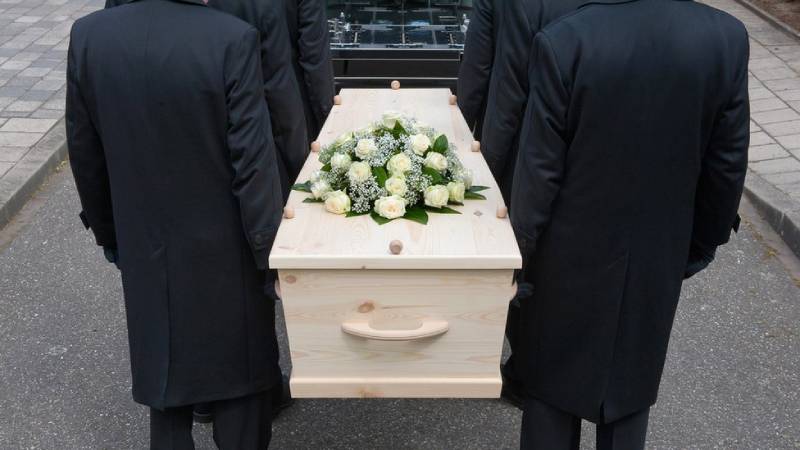 On the night of September 10, a gang of about four robbers stealthily drove into a cyber café in Nairobi's Mathare slums, a walking distance from Drive-In police post.
At the time, they were driving a saloon car (KBD 4**F), unaware that the owner of the cyber had installed CCTV cameras in front of his shop. And what the cameras captured was quite shocking. Upon realising that there were cameras, they tried to disable them but they didn't succeed.
Their attempt was futile but in a shocking footage that has now been retrieved, the gang had a coffin tied on top of the vehicle. The attempted robbery was booked at Drive-In police post under OB/05/10/09/2021 as reported by the café's owner. At the time, the gang leader, who has since been identified as "Lopa", was armed with a machete that he used to hack CCTV cameras before leaving the scene.
At Drive-In police post, The Nairobian established that this was not the first time the thugs were using a coffin in the area in the latest trick that they say could be a ploy to frighten off some officers on patrol or even used to carry stolen goods after shop break-ins.
"This is the second time that they have been spotted carrying a coffin. They were doing that during strict curfew hours so that they could not be suspected when caught," explained an officer at the station.
The officer added that "one of the men caught on camera is a wanted criminal popularly known as "Lopa". He was shot at nearby dumpsite but he feigned death and later found his way out of the garbage. He is still on our list, only that when the heat is too much within our jurisdiction, he goes into hiding at Kiamaiko area or Huruma"
Some officers in the know say the gang could be hiring the coffins from some carpenters around Huruma for their missions, aiming to confuse security guards manning some shops.
A Nyumba Kumi initiative elder within Mathare Area 1, who said they are also hunting down Lopa, said the gang, mostly carrying sharp swords, could also be using coffins to ferry drugs or weapons.
Besides robberies, the gang was also running rackets in siphoning oil from power transformers.
At the dumpsite where Lopa is said to have hidden after being shot at, The Nairobian found tens of youthful men sitting in groups with roving eyes scanning the surrounding in case a stranger shows up. Here, section of the road supposed to link Outering Road, has been cut off to allow expanding dumpsite that residents say some gangs posing as garbage collectors camp there and tax residents who dump trash directly instead of paying them on a monthly basis.
"They benefit from watching over the dumpsite in turns. Others scavenge for any valuables from the dumpsite. No one dares to oppose it because some of them are armed," said a resident.