Furnished residents take over from lodgings as cheaters' haven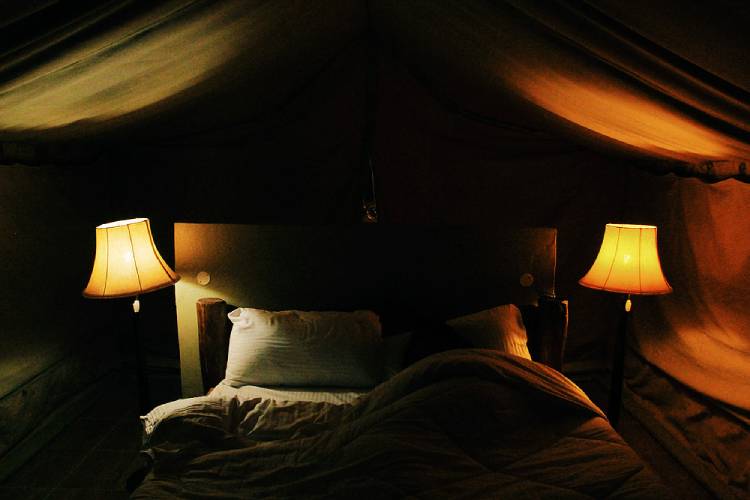 A group of businessmen last week at a house party recounted how a few years back, having sex in Nairobi was a risky affair.
"I would get a room in town and as I walk in with my date, I would bump into a client walking out with one of my employees," one recalled.
City folklore has for years spread a story about a man who walked into a hotel with a woman who wasn't his wife, and met his brother-in-law, also coming out of a room with a married woman.
Knowing glances were made, and the matter was never spoken about again.
But all that has changed with the rise of numerous online marketplaces for lodging, homestays and vacation rentals such as Airbnb, as well as furnished apartments in Nairobi.
For instance, since its launch in 2008, the accommodation listing platform Airbnb has amassed about 5.6 million active listings worldwide, hosting tens of millions of clients.
So immense is Kenyans' appetite for illicit sex that the cheating business has created a very lucrative industry for furnished apartment owners.
Big business
Last year alone, furnished apartments took away more than Sh500 million from traditional hotels.
There are about 4,500 facilities in Kenya, which are attracting travellers from foreign countries and local tourists.
In Kenya, Nairobi and the Coast have the highest number of furnished apartment properties offering temporary lodging and homestays.
Kennedy Ochieng', a business executive with a multinational says for the past two years, he has not stepped into a hotel for his extramarital activities.
"I work in Westlands, so I know of several furnished apartments close to my work place.
I will leave the office, walk to the furnished room, finish my business and walk back to the office.
On weekends, I know of several places I can leave the house as if I am going to buy a newspaper, walk into a furnished apartment, finish and go drink in the local pub.
Furnished apartments offer the secrecy every cheating married man dreams of," says Ochieng.
Furnished apartments and vacation rentals give local cheaters a wide selection to choose from, starting from the location, pricing, and amenities available.
Clients can also decide if they want an entire house, a single room or a house in its own compound for added privacy.
A group of media practitioners were recently busted after a jilted wife exposed a WhatsApp group where the men, flush with money, would rent an entire house, and for a whole weekend, party and rotate women among themselves.
Westlands and Kilimani lead the pack in terms of occupancy or furnished apartments within the Nairobi metropolitan area, at 37% and 28% respectively.
The range of strict health measures put in place to curb the spread of Covid-19 infections, which included lockdowns, travel restrictions and social merging finally resulted in business cessation and numerous job losses.
However, amidst the ailing economic times, there are a number of potential winners running their businesses quietly and raking in big money.
No gatherings, no problem
With entertainment joints still locked, a high population has been itching to have social gatherings and events that bring people together.
For that reason, out of town attractions and lush park events have gained massive popularity.
Since travel restrictions were put in place, staycations in serviced apartments quickly became the only resolve for those seeking for breathing space away from home.
These well-designed private residences promise to offer comfortable living and entertainment spaces.
Most hotel rooms and furnished apartments within the city have been turned into booze and sex dens where occupants can entertain their guests all day and still manage to get home without breaking curfew time restrictions.
A report by Cytonn Investments indicated that serviced apartments in Nairobi outperformed hotels in occupancy and returns.
The report showed the average occupancy for serviced apartments was 90 percent and the revenue per room per night was Sh12,700.
This occupancy level was 29.6 percent higher than that of hotels, and 33.5 percent cheaper on average than a hotel room.
While seeking anonymity, a source reveals that these apartments have actually turned into sex dens where vices like binge drinking, orgies and drug intake are practiced behind locked doors.
Earlier in the year when strict Covid-19 restrictions had been enforced, a Kenyan Ssenga was recorded engaging in sexual activities with four men while enjoying alcoholic beverages in what is believed to have been a rented serviced apartment.
Not long ago, a young businessman was slain in an apartment in Kilimani area while it is alleged, he was entertaining his guests with the finest liquors.
In one of the obtained clips, he is seen casually chatting a female companion as he brought her to the rented apartment.
But that is just a glimpse into what activities really happen in these residences.
"It is the new norm especially for those who are well monied. Ladies visit the apartments in turns. It is not surprising to count up to six walk-ins in a day.
"For us we are always on standby waiting to deliver their orders. We have the alcohol and food suppliers on standby since every lady who walks in has a different preference.
"Marijuana has also become very common and we get that for them too," says the attendant.
During a visit to one of the furnished apartments, where we posed as would-be clients, we noted heavy traffic at the lobby as residents either ushered their guests in or escorted them to the awaiting taxis outside.
As early as 10 o'clock, in a well-choreographed sequence, one after the other, ladies would take their turns to get in for entertainment.After a few hours, we'd spot them being escorted out. More often than not they were awarded cash compensations for their 'visits'.
"These days since the clubs are shut, our guests send for food and alcohol to be served in their apartments," said Tony, a service attendant at a Kilimani guest house.
High costs
On average and based on the locality, the cost ranges from Sh5,000 a day and Sh100,000 for a one-bedroom unit in a reasonably swanky suburban Kilimani neighborhood.
A three-bedroom apartment in the same location will cost Sh10,000 a day and Sh180,000 a month.
Later, we attended yet another birthday party within Westlands where a businessman of West African origin was throwing a pool party for his birthday.
The party kicked off just before noon as guests started arriving. Celebrations had started the previous night and a lady who had spent the night with the birthday boy was begging to leave, still visibly plastered.
"We'll party through the weekend," he said as he welcomed us to the posh living room with all sorts of expensive drinks.
As afternoon approached, the apartment was a beehive of activity with skimpily dressed lasses, whose numbers had outdone that of the men.
Occasionally, a joint of weed would be lit and passed around for willing consumers.
At the entrance, a younger lad holding a magnetically encoded key, was at hand to receive any phonecall from the reception and usher those arriving into the party area.
No one is allowed into the property without the tenant's approval, security clearance and their identification.
As guests chatted over the blaring music, often giggling couples would disappear into the rooms only to return later.
Once in a while, a close associate would shush and warn guests against loud conversations.
"Keep it down. We've already been served with a warning letter for creating disturbance two nights ago.
"Luckily, the security here is very tight and no police officials can access this premises easily," he informed us.
A few guests would be released as others came in. According to our source, apartments here go for Sh12,000 a day or Sh200,000 a month with all amenities provided.
Extra services like chefs are at an extra charge.