Hooked on gambling: Many Kenyans addicted to get-rich-quick schemes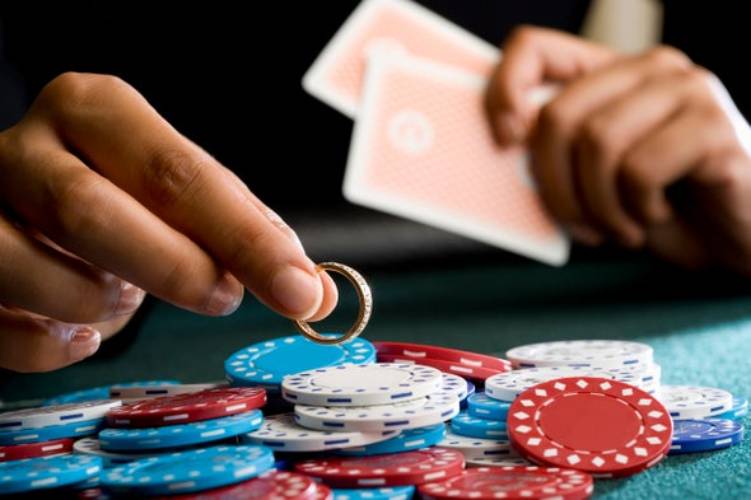 Three years ago, when sports betting was roaring like a wild bush fire and every youthful football fan was drawn into gambling, two university students known to this writer placed bets on a weekend. One of them placed Sh10,000 on what was seen as a safe bet, with odds of just over two, for a potential return of slightly over twice the money he had invested.
The other, a carefree spirit who only deposited pocket change into his account, wagered Sh100. On Sunday, one of them was a disconsolate mess, lamenting the loss of savings that had spanned months. The other, from a mere Sh100, had won over Sh400,000.
Depending on which of the two men you ask, gambling is an investment that can either trigger a heart attack or boost the kitty from which one intends to pay dowry. In 2020, a report emerged that in 2019 alone, local punters wagered more than Sh30 billion in a single month. Lost in the frenzy were the youth, a majority of who struck loss after loss, hoping to finally hit the jackpot and bag millions of shillings. For well over 99 per cent, their get-rich-quick dream failed.
Gambling probably easily beats other investment avenues in popularity because of the often false promise of quick riches that come with little sweat. However, for those who are prudent in investment and are keen to track progress of their money, gambling is a sin, a crime; an abomination.
From global market funds, to treasury bills and bonds and mutual funds, there are countless conventional investment avenues available. Savings and credit cooperatives societies (Saccos), real estate and merry-go-rounds (chamas) also provide an avenue for savings.
But a generation big on easy and quick profits has altogether shunned these conventional, saving methods and have been prioritising gambling, or anything that promises instant returns. And even as Saccos continue to thrive, a considerable fraction of the youth avoids it as they find easier alternatives, a far cry from the situation of several decades ago.
Any institution that can facilitate access to credit quickly is now preferred to every other saving avenue, in spite of any other misfortunes it may bring. It is no surprise that Kenyans have ended up in the shackles of the unregulated online lenders who, in addition to charging exorbitant interests snoop on debtors and even shame them to relatives and close associates. Shylocks, too, have thrived.
"The older generation found it difficult to obtain credit from banks. As a result of that, people came together to create something," says John Warui, the Chief Executive of Network Sacco. "Now banks have easier loaning terms; with only a pay slip, you can get credit. The processes are simple, fast and automated. On your phone, you can get money within no time, unlike a Sacco, where you need to have saved for some time to qualify for credit."
Financial literate people know how, and what, to spend, and to save. Further, how much to invest and where. What are the potential returns? How long will it take to earn a return on the savings? What are the probabilities that the returns on investments will not be realised, for different reasons including mismanagement of the investment vehicle?
But financial literacy is a topic not well discussed, or which is clearly alien to most people, even those involved in investment.
"In investment, you consider the return that you are likely to get. The return will be determined by the level of risk you are willing to take," Sarah Wanga, Head of Research at AIB Capital Nairobi, explains. "If you are willing to take a higher risk, your returns are likely to be higher. If the risk is lower, then so is your return."
While people invest and calculate a potential return on their investment, it is necessary to consider other factors that influence the outcome of savings.Reginald Kadzutu, a financial and economic analyst, recently told our sister paper, The Standard, that inflation must be factored in when one is saving in a savings account. The overall inflation this year (Central Bank of Kenya June 2021 data) is 6.32 per cent. The inflation rate determines the rate at which savings are eroded.
Dividends paid out by some of the biggest companies to shareholders have been eye-watering, even in a year when the pandemic run roughshod over every sector of the economy. This is another factor that investors should consider.
British American Tobacco Kenya Plc, for example, announced a book closure of Sh3.50 in interim dividends, according to MyStocks.
Jubilee Holdings Ltd paid Sh8.00 final dividends, British American Tobacco Kenya Plc announced a Sh3.50 interim dividends, while BOC Kenya Plc announced payment of Sh4.15 final dividends.Kakuzi Plc had paid Sh18.00 first and final dividend, with Standard Chartered Bank Kenya Ltd announcing a payment of Sh10.50 first and final dividend.
Investors in these avenues reaped handsome moneys that probably were unexpected with fortunes tanking in an unfavourable 2020.