Back to School: The shocker that awaits Form One students and their parents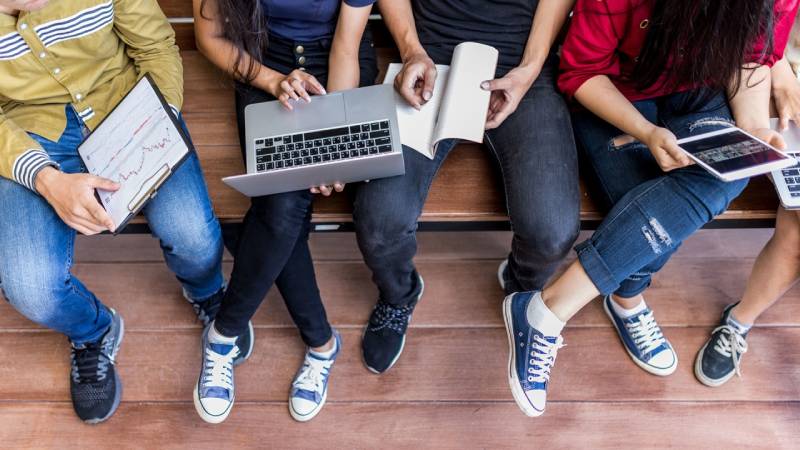 Last year's KCPE candidates who are poised to join Form One are anxious. After a three-month break, culture shock awaits them. It is certainly not going to be a smooth ride for many students stepping in boarding school for the first time.
Many of them are walking into a completely unfamiliar environment where they are going to be confronted with bullying, sexual harassment, food rationing, poor diet, withdrawal symptoms due to drugs, homesickness, packed lessons and routine.
While bullying is no longer rampant, the newcomers certainly will be intimidated by their seniors. Some forms of 'silent' bullying include ridicule, discrimination, verbal abuse, exclusion, name calling, coercion to perform certain tasks and grabbing items belonging to the first timers.
Bullying however varies from school to school due to different cultural and economic environments.
Two years ago, a Form One girl committed suicide at a school (name withheld) in Bungoma County after she was allegedly shamed at the assembly for altering her exams.
A study conducted by World Health Organization (WHO) ranked Kenya among countries with the highest level of bullying. The research found out that Kenya stands at 57 per cent for students who are bullied on one or more days in a month. Western Kenya schools were found to be most notorious.
Kenya Secondary School Heads Association (Kessha) chairman, Kahi Indimuli, says many cases happen in dormitories where teachers do not frequent all the time. He is urging children who get bullied not to fear reporting to teachers.
"As much as they are coming into a new environment, I am encouraging Form Ones to have the confidence to report whenever they are bullied," said Indimuli.
The Kessha boss is asking school administrators to create a relaxed atmosphere needed for acclimatisation by the new learners.
"Don't rush them, let them learn and internalise expectations like communal work and waking up early gradually," says Indimuli.
The Machakos High School principal says bullies should not be tolerated since they fuel enmity among students.
"In fact, the ministry of Education should allow us to take punitive action against students who bully others," proposes Indimuli.
Food rationing and poor diet is normally a challenge. Recent riots in schools have been attributed to matters food with students going on rampage because of either insufficient meals or poor diet.
Some students come from backgrounds where food is in abundance and they are always spoilt for choice. This is the group likely to take long in adjusting to one course menu like Githeri and uji for lunch.
Substance abuse is a problem for some adolescents. A recently released study by Presidential Policy and Strategy Unit found out that school going children opt for drugs due to unsuitable home environments, quality of parenting and peer pressure.
Counselling
Granted, some of those who might have been predisposed to drugs will definitely struggle with withdrawal symptoms; a situation Kenya Parents Association chairman Nicholas Maiyo says can be handled by teachers versed with counselling and guiding.
He is challenging the Teachers Service Commission (TSC) to train and equip teachers with counselling skills.
"At least each school should have a counsellor. We can no longer ran away from the facts some of our children are deeply into drugs and when they go to school, they struggle with withdrawal symptoms," observes Maiyo.
For students not used to being away from their relatives and friends for long, the schooling environment can be a strange one. Instead of concentrating on studies, they will be pre-occupied with thoughts about life back home.
There is no doubt Covid-19 has disrupted the normal school calendar. Students are expected to clear the syllabi within a shortened learning period. This means lessons are packed with little room for play and rest.
Some of the first time students might not be able to cope with the rigorous back-to-back lessons where waking up early and sleeping late is routine.
But Dr John Mugo, executive director at Zizi Afrique Foundation, thinks otherwise. Having stayed home for long after completing their KCPE exams, Mugo says the Form One students have rested enough and will be energised unlike those ahead of them.
"We might end up having the best Form One in terms of performance. From a psychological perspective, they have had enough time to unwind, during which they reflected about themselves and the schools they are joining. The break was necessary; they are fresh," observes Mugo.
The researcher on education matters however would like students to be allowed to engage in leisure activities like sports and have adequate sleep.
"These are adolescents, let them have normal class hours then be allowed to participate in physical activities," says Mugo
The rigid and compressed timetable was one of the factors that contributed to school unrest early this year. Scores of schools across the country were destroyed by students unhappy that they were being loaded with academics at the expense of entertainment.
On placement, some parents and their kids are in a dilemma over admission into schools they did not select or like. Key considerations when selecting a school include performance, discipline, school fees, distances and facilities.
A number of first time parents complain of either their kids being admitted to schools that are too far away with wanting discipline and academic records. is in doubt or school fee is beyond their reach. Joseph Webbo is one such parent not comfortable with where his daughter has been placed. The girl who scored 392 marks was placed at Moi Girls Nangili. According to him, the distance from Nairobi to Kakamega County where the school is located is too far.
The preferred schools for the girl were Kenya High, Pangani Girls, Bishop Gatimu Ng'andu, Mbooni Girls and Precious Blood Riruta.
"It does not make sense that my daughter has been placed in a school that I have never heard of," lamented Webbo.