Digital zombies: Is technology turning this generation into lazy bums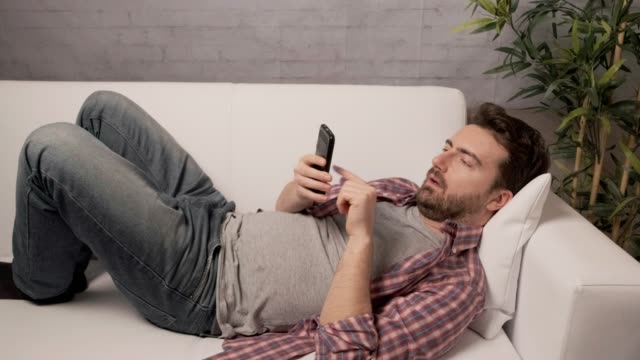 Our great grandfathers learned to count using sticks and stones. Their children used their fingers or something called an abacus and the children of those children used the first generation calculators.
Today, the simple process of adding up the cost of groceries and subtracting it from a thousand would send most of us to our phones.
The dawning of the digital age has taken away the pressure of learning how to carry one and add to another number. Or picking prime numbers out of a line-up.
Why bother with BODMAS when your phone can read out a solution to your problem within a fraction of a second? But our dependence on technology goes much deeper than simple Mathematics.
"I cannot remember the last time I went to our school library," says Mike Buluma, a student pursuing Community Development in Nairobi.
"Any time we are assigned work which requires research, the first and last place I search is the internet. Everything is there. I can't imagine how people used to do it without looking online, but it is really convenient. It's not easy to memorise things," he concedes.
"Knowing that information is going to be there at the click of a button, I can easily access it with my phone. Maybe it means we don't retain information like we did, but I don't think we need to."
Digital solutions
The internet is your friend, whether you're researching a thesis or trying to learn a complicated recipe.
"I have learned more from the internet about cooking than I did from my own mom," says Prudence Omuya, a restaurant owner in the city. "She taught me the simple recipes, the everyday things we made at home growing up.
"But when I moved out on my own, I decided to improve my skills and learn a few tricks in the kitchen. I have gotten so much from different places online. Even the recipes I used to have I improved slowly over time. I'm always referring to different blogs and websites when I want to make something new.
"I'm not at professional level, but I'm getting there. It has been a big boost for my business, and it's all because of the internet."
Then there is Frank Keter, a businessman who works in Nairobi town but also commutes from Syokimau.
"I know the city well," says Keter, "And I would normally trust myself to get anywhere in Nairobi and even beyond. But lately, especially with the traffic situation and the construction going on around major highways, I always check Google Maps before leaving the house."
Maps, according to Keter, provides more than just route information.
"I can see where the worst traffic congestion is, as well as the best possible route to get to where I'm going. I know a lot of people don't trust the voice that tells you where to turn, but I find the information helpful. The estimate on how long the trip will take is usually very accurate," he says.
We are relying more and more on technology in our daily lives. Today, you can shop online and have the groceries brought to your doorstep.
As long as you have one account, you can use that to sign into others without having to input a password.
Which means you don't even have to remember passwords anymore, or PIN numbers. Because of Copy/Paste, you don't even need to ask for a pen to write things down anymore. A simple test is to try and recite the last phone number you memorised. Chances are, it was the one you memorised back when the Nokia 3310 was still a technological marvel.
Delegation of the mental process
Prof David Ndetei, a Psychologist with research in Mental Health and Neurological Health, describes this phenomenon as a delegation of the mental process.
"We are abdicating our original thinking to focus only on technology," he explains. "We tend to think that it is a solution for everything. So we rely more and more on tech without really thinking about it.
"Something as simple as the day's date or time, we cannot remember without checking our phones. Or simple Math at the supermarket."
"In a way, we are becoming less intelligent, yes. We have had an increase in our creative ability, sure. And the overall intellect of people in specific areas is generally higher.
"But if you consider collective intelligence, not just in technology… if you look at the national IQ level, I would say the average is declining."
Technology, according to Prof Ndetei, is part of the world we live in today. It is important, however, to distinguish the types of people who use it.
"The people who develop technology are very different from those who use it. Among those who use it, there are two groups: there are those who use it because everyone is using it. They don't question how it works or why it is the way it is.
"Then there are those who need to understand, whose interest goes beyond simple functionality. What I want from my computer is to work on it. I'm happy to know that it does the job, I'm not too bothered by how it happens."
Professor Peter Odera, an Educational Psychologist, sees technology as an inevitable trend.
"Everything is moving towards digital, from economic things like banking and transacting, to sectors like education. Computers and smartphones are part of our world now, so we have to adapt to it."
The student who uses pen and paper to calculate is not necessarily smarter than the one who uses a calculator, he insists.
"We cannot ignore these gadgets, or the global trend. In as much as we use them to solve Mathematical problems, for instance, it does not mean that cognitively, the individual is not involved. Using that device still engages your brain deductively. You still need to understand what you're doing, otherwise you don't have the foundation, and you cannot input formulae and get an answer."
"It's true that technology may make us a bit lazy," he says.
"We spend a lot more time seated, in front of a computer. But there is intelligence in technology as well. Figuring out how to operate that gadget and incorporate it is smart. By and large, embracing technology is a good thing."
Benefits of technology outweigh the drawbacks
For Prof Ndetei, the benefits of technology outweigh the drawbacks.
"The ills of social media are known. Online gambling is on the increase. Pornography is on the increase. Dependance on social media is on the increase too, as people spend more and more time online.
"But there are advantages too. In terms of mental health, the internet is a repository of information and knowledge. People learn from each other, and gain insights from the experiences of others.
"You can find symptoms of depression from reading about another person's experience. I have had patients come to me with a breakdown of their symptoms and conditions. They tell me, "I have been observing myself, reading from this, could this be what's wrong with me?"
"This collective information is ultimately a positive thing."