Law allows you to sue government for dangerous roads and accidents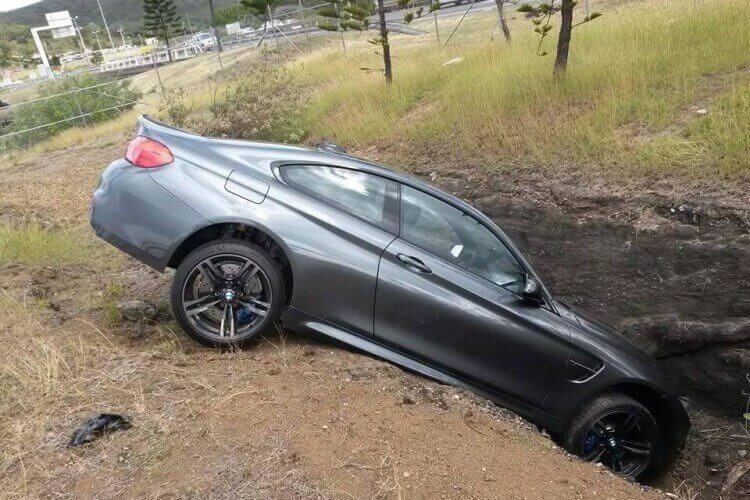 A court recently ordered the Kenya National Highways Authority (KenHa) to pay lawyer Ahmednasir Abdullahi Sh750,311 for damages that occurred on his Bentley Bentyaga while driving on a key road under repair.
In his suit, Senior Counsel Abdullahi argued that the workers failed to put up appropriate signs warning motorists of danger on the stretch of the highway that was being re-carpeted. Shrapnel hit and shattered the windscreen of his high-end car at a section of the Nairobi – Namanga highway on August 25, 2018.
Senior Magistrate Edwin Mulochi found KenHa guilty of negligence and ordered that it compensates the Senior Counsel for the damages.
The judgment is important as it puts accountability for damage suffered by road users due to negligence and shoddy works on the public agencies concerned.
Legally, road constructors owe a duty of care to a section of frustrated Nairobi motorists who are perpetually inconvenienced by the ongoing infrastructural developments.
Several motorists rushing to work to eke a living have been forced to make U-turns when roads are closed without prior notice.
Other motorists have been forced to dig deeper into their wallets and purses to repair their suspensions for using poorly maintained and pot-holed diversions.
Just recently, the Kenya Urban Roads Authority (KURA) was forced to apologize for the abrupt closure – without prior notice – of the Lungalunga-Likoni Road junction in July last year. KenHa has on some occasions published notices on mainstream newspapers.
"We sincerely apologize for the closure at Lungalunga-Likoni Road junction that was done without notice…. Sorry for the inconvenience caused," partly read the July 2020 notice.
Unfortunately, thousands of motorist are inconvenienced daily by the abrupt closures of roads following the ongoing construction of the 27-kilometer Nairobi Expressway estimated to cost Sh62 billion.
A responsible Government owes a duty of care to motorists, commuters and pedestrians not to be inconvenienced by infrastructural developments.
On some sections, motorists endure heaps of soil and concrete blocks which narrow roads with extremely dense traffic without offering alternative routes. We have cases where cars have veered off the road into ditches on rainy days when motorists are unable to quickly discern where the diversions are.
Thousands of motorists are also heavily inconvenienced when they are forced to spend long hours in the jam following poor traffic flow over narrow diversions. You can imagine a doctor rushing to theatre or an ambulance with a patient that has stalled over poor road construction planning.
Legally, it is possible to lay a claim against the Government or the road construction company for vehicle damages caused by improperly maintained diversions. It can be proved that the Government or constructor was negligent or failed to fulfil its legal obligations to the road users.
Absence of or confusing road furniture, narrow diversions, construction debris on the road and poor road shoulders are commonplace. All these give rise to liability which the affected road users may file legal suits for compensation – especially now that the mainstream media has raised concerns on the perpetual inconveniences.
To prove negligence, motorists can demonstrate that the Government knew or should have reasonably have known the problems experienced by motorists.
- Harold Ayodo is an Advocate of the High Court of Kenya