Accidents: Are cyclists, pedestrians to blame?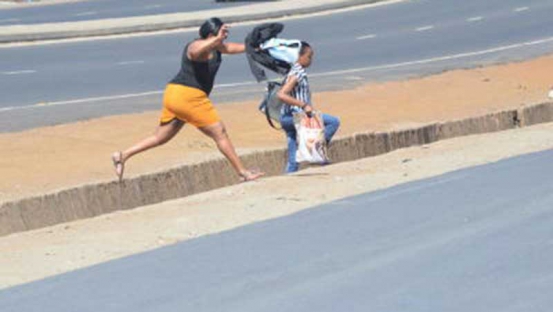 Hundreds of thousands of Nairobians walk or cycle on the roads to reach their place of work daily. Every single day, one or more of them never make the commute to work or home in one piece and end up either in hospital or the morgue.
While the automatic reflex is to blame motorists -- and some have been lynched, roughed up or had their vehicles burnt to cinder because of careless driving or speeding -- motorists believe pedestrians and cyclists who get involved in traffic accidents are to blame.
Peter Njuguna, a motorist says some pedestrians recklessly sprint across roads when the lights are red, right in the face of oncoming and speeding vehicles.
"They are always in a hurry to get somewhere. The funny thing is that they fear rain more than the cars. The cyclists are a handful and they go against the traffic and make wrong turns. They behave like they are above the law. This city operates like there are no laws and that's why we are experiencing these confusions on the roads," Njuguna complains.
Njuguna points at situations where pedestrians ignore overhead footbridges, choosing instead to run across highways with a 110Kph speed limit like the Thika superhighway. Most of the time, he says, they are barely visible because they don't wear reflective clothing which can be a challenge for motorists driving at dawn, dusk or night.
What gets to him, however, is that in the event a pedestrian or cyclist is struck down, bystanders always blame the motorist, who is forced to ambulate the victim to hospital and pay for treatment even when the victim was to blame for causing the accident.
But Jane Wanjiru, a pedestrian, disagrees.
"It's hard to spot a pedestrian crossing the roads when he or she is not supposed to. They wait for their turn to cross but most drivers just want to speed causing accidents on the roads. The time pedestrians take to cross the road is very short so they should be spared the blame," says Wanjiru.