Increasing cases of soldiers involved in murder are cause for concern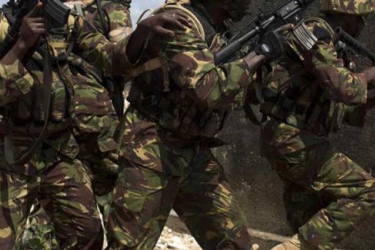 Cases of Kenya Defence Forces (KDF) soldiers being caught up in murder incidences are becoming common. They are either killed or are accomplices in committing murder. And more often, these murders are under controversial circumstances.
Interestingly, most reported murders have taken place away from military barracks begging the question whether soldiers are more vulnerable when in civilian environments or it is sheer exposure of a neglected welfare.
The death of Daniel Omollo Onyango is one of such latest incidence involving a soldier dying away from the military camp. Omollo is said to have died after a fight at his estranged wife Violent Asale Emu's house in Kahawa Wendani last weekend. The 37-year-old had travelled from Gilgil to his wife's new home, which the military man was uncomfortable about.
A quarrel ensued and raged deep into the night resulting into the soldier's death while being rushed to hospital.
This incidence helps illustrate an underlying problem within and outside military camps, although a few incidences are registered inside military camps, like what happened at Laikipia Airbase in Nanyuki, most take place outside.
At the Laikipia Airbase, Major Peter Mugure is now facing charges of murdering his estranged Joyce Syombua, 31, and her two children 10-year-old daughter Shanice Maua and son Prince Michael, aged five, on October 26, 2019.
There are reports Syombua had taken the children to the military camp so that they could catch up before Shanice's birthday on November 1. The girl was to celebrate her 11th birthday during the visit to her father's workplace. A day later after arriving in Nanyuki, mother and children went missing. The military man was arrested leading police to a shallow grave outside the airbase where the three bodies were found tied with ropes, stuffed in gunny bags and buried in a shallow grave at Kilimo in Thingithu.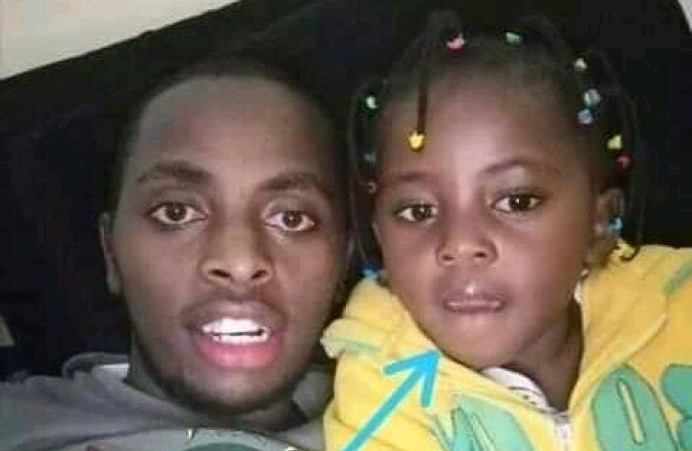 In April 2016, a village in Kitui was left reeling in shock after a soldier killed his girlfriend before turning the gun on himself.
Fredrick Mutia, 31, shot dead Elizabeth Kivuva following a brief argument. The officer based at Mariakani 77 Artillery had traveled from Mombasa to a chemist shop where Kivuva worked. Some residents claim Mutia killed the pharmacist after suspecting her of having an affair with another man.
These deaths illustrate the soldiers' personal struggles even as they put on brave faces protecting the country. Soldiers are meant to die on the frontline, not away from duty at home.
These occurrences lift the lid into the private lives of the military men and women who too encounter but are silently overwhelmed by personal, family and emotional challenges. There is also concern on whether our soldiers are counselled or monitored while outside military barracks.
Some years back, some specific areas inhabited by civilians were restricted for soldiers living in barracks. For instance, Mathare and Kariabangi were no-go zones for officers at Moi Airbase while at Langa'ta Barracks, officers were prohibited from venturing into Kibera.
Omollo's death is not a first case; similar incidences have happened before and shall continue to be witnessed as long as soldiers are allowed to stay outside military camps, according to a retired captain.
In the late 1990s, military allowed its officers to rent house from outside military barracks. The retired Captain blames this change in housing policy for raising cases of murder involving soldiers.
"When the government allowed us to stay outside military camps, this is when such cases started emerging," says the ex-soldier.
He faults the housing policy, which he thinks is impractical since soldiers are never trained on how to integrate with the civilian world. The retired captain says most soldiers being quick-tempered, it was a mistake to allow them live among communities without first re-orienting their mindset from military to civilian.
Surprise element
"For example, when a soldier is visiting his wife or girlfriend, he will not make an advance announcement but a 'surprise attack'. This is a common trait among soldiers across the world; they are accustomed to the element of surprise. Now you can imagine what is bound to happen when he finds another man in his house or territory," said the former soldier.
Such behaviour is partially linked to psychological challenges soldiers face as a result of being exposed to traumatic events, working far away from home and family, operating in unfamiliar environments and loneliness among other stress triggering situations.
The military was non-committal about this disturbing trend of deaths and ugly incidences involving its officers. KDF spokesperson Colonel Zipporrah Kioko did not respond to our text messages and phone call by time of going to press.
While trying to discern the correlation between violence and environment among soldiers, Dr. Kirimi Arimi, a criminologist, counselling and clinical psychologist says individual emotional well being of soldiers is hardly considered a priority.
"The men and women never share their emotional problems for fear of being perceived as weaklings. On the contrary, the lack of sharing their personal feelings make them weak emotionally and that is why it is easier for them to resort to violent means to solve problems," says Kirimi.
The university lecturer says violent nature exhibited among some soldiers when confronted with difficult situations, is because of exposure to traumatic or life threatening experiences.
"It is time we stopped viewing our armed officers as emotion free individuals and step up regular professional and supervised psychological services. They appear tough in all those military fatigue but they could be very emotionally, vulnerable and these weaknesses cannot be detected in barracks," states Kirimi.
According to George Musamali, a former General Service Unit (GSU) instructor, close monitoring of soldiers when out of station can mitigate, minimise or avert danger.
"Life in barracks revolves around routine and schedules; your life is programme and officers including their family members and friends are expected to behave in a particular manner, which is not the case outside," says Musamali.
A mob in Utawala last December lynched Lucas Wema Muli on false accusation of being a thief. The KDF soldier together with his younger brother, Francis Mwendwa, were heading home from hotel when he met his death.
There are claims a fight broke out when Weman greeted a woman, who was in company of a man said to be her husband. The couple raised an alarm attracting a mob that mistook Wema to be a thieve. His brother escaped unscathed.
Civilian life
Regarding Wema's murder, Musamali says there is need for military officers to co-exist seamless with civilians to minimise such incidences. He says the fact that most soldiers prefer to live among communities, it is important for them to learn and try to fit into the society by dropping some of their military instincts and routines.
"When mingling with civilians, it is safe for KDF officers to be cognizant that military is part of society, but society isn't part of military. Suffice it to say, you are first a civilian before being a military officer. Adapting when in a civilian environment is paramount but subject to training," observes Musamali.
Two years ago, a soldier went berserk killing two relatives before committing suicid. He had shot dead a female partner also serving in military following a suspected dispute over land.
Thirty-eight-year-old Haron Tiony killed his uncle Bernard Muge, aunt Rose Sang and girlfriend Dorcas Lorinyo, who was based at KDF Recruit Training School in Kamagut. The driver attached to Directorate of Military Intelligence (DMI) used a military car and firearm to accomplish his mission.
"There is also the issue of freedom, which is limited inside barracks where the Regiment Sergeant Major (RSM) is literally in charge of all aspects of officers' lives. Even when a man quarrels with his wife, the RSM is the one who arbitrates, quite the opposite in a civilian environment," says Musamali.
It was pain for a family in Kabarnet to lose their son returning home from Somalia where he braved Al Shabaab militants while he fought on the frontline.
Stanley Kipkolomit was hacked to death on January 18, 2016 outside his house by a man believed to be his lover's wife. Two years ago, the burnt body of soldier David Githinji Mwangi was discovered in Likoni inside a disused building a short distance from Mtongwe Navy barracks where he was based.