Luhya gods who think they can raise the dead, heal the sick like Jesus Christ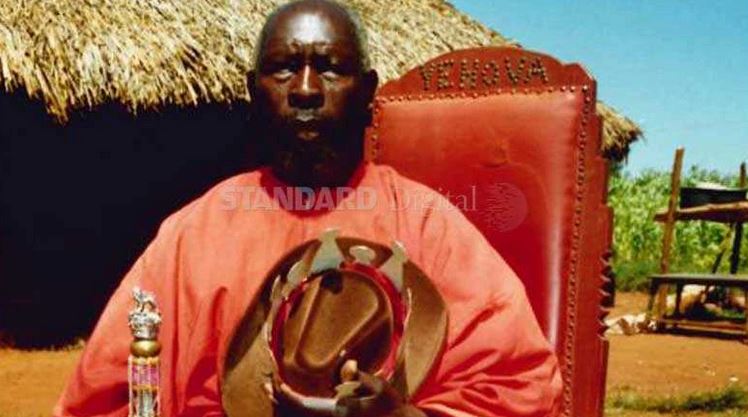 Kenyans love going to church on Sundays. If it wasn't for Covid-19 restrictions, all roads would lead to popular places of worship in town. Back in the village, it is a whole different ballgame, with religious sects commanding a huge following of locals.
Take Mulembe Nation for instance. The past five decades have seen a surge in spiritual leaders who believe they are 'Jesus Christ.'
These sect leaders with hundreds of loyals followers are respected by their congregants who offer living sacrifices to receive blessings from their leaders.
Just like Jesus Christ, the sect leaders have 'prophesied' that they will die and resurrect to bring salvation to humankind. Here are the famous religious leaders who believe they are the son of God.
Jehovah Wanyonyi married over 70 wives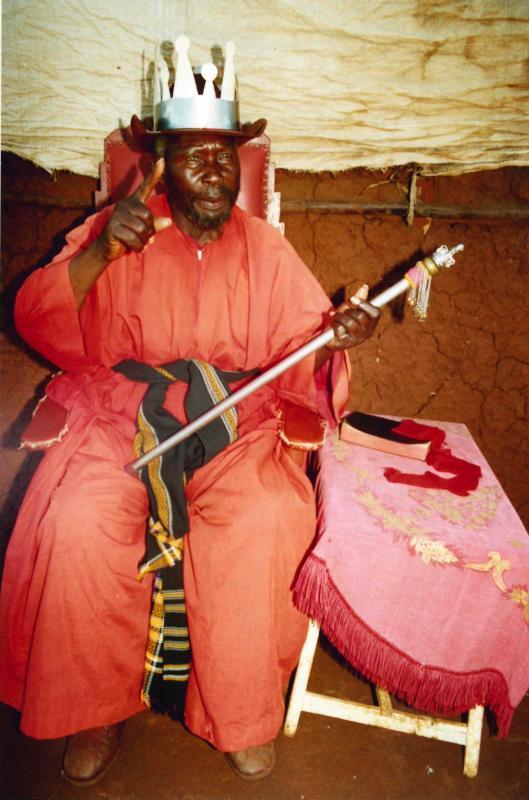 Jehovah Wanyonyi, leader of Lost Israelites Church hailed from Chemoroch village in Uasin Gishu County believed he was Jesus Christ and savior of humankind.
"I'm Jehovah God, the creator of all human beings and all the things you see in this world. I came into this world from the abode of God in the image of my father, the almighty God and with a human skin so that I may redeem my people, the lost Israelites," Jehovah Wanyonyi, a fiery preacher would tell his followers.
He was born in 1925 but started his religious sect in 1956 at the age of 31. After four years, Wanyonyi said he was not only a prophet but also Jesus Christ with power to raise the dead and heal the sick.
He married over 70 wives and was blessed with over 130 children and 175 grandchildren.
In his sect, Wanyonyi was the highest authority. Second in command was 'the prophet of God' whose main duty was to present problems to god (Wanyonyi).
Two high priests with their deputies were responsible for offerings, tithes and gifts. The two also decided if Jehovah Wanyonyi needed additional wives. Jehovah Wanyonyi did not allow his followers to get treatment and many died of malaria, typhoid and cholera.
So 'powerful' was Wanyonyi that there was a time he demanded Sh3 billion from the Kenyan government or, "he would strike the country with HIV/Aids."
The rich followers sold their land and animals to gift Wanyonyi, while the poor did menial jobs and donated their earnings.
When Jehovah Wanyonyi fell sick, his illness remained top secret until he passed on in 2015, aged 98. His followers prayed and fasted, awaiting his resurrection after three days. They are still waiting to date.
Prophet Elijah Masinde Wanameme
Then there is Prophet Elijah Masinde Wanameme, a freedom fighter and Founder of Dini Ya Msambwa, which was a religious political sect in 1936. His followers worship through ancestral spirits (Msambwa) in shrines.
Elijah was born in Kimilili town in Bungoma. Dini ya Musambwa was established to counter Christianity which Masinde believed was a 'White man's religion' and his followers emerged from Bungoma, Trans Nzoia, West Pokot and Baringo counties.
He was brought up by missionaries but fell in trouble when he married a second wife; as polygamy was considered non-Christian. Consequently, Elijah was expelled from the church but a few days later, claimed he met God who made him the black Christ for the black man. He promoted polygamy and circumcision.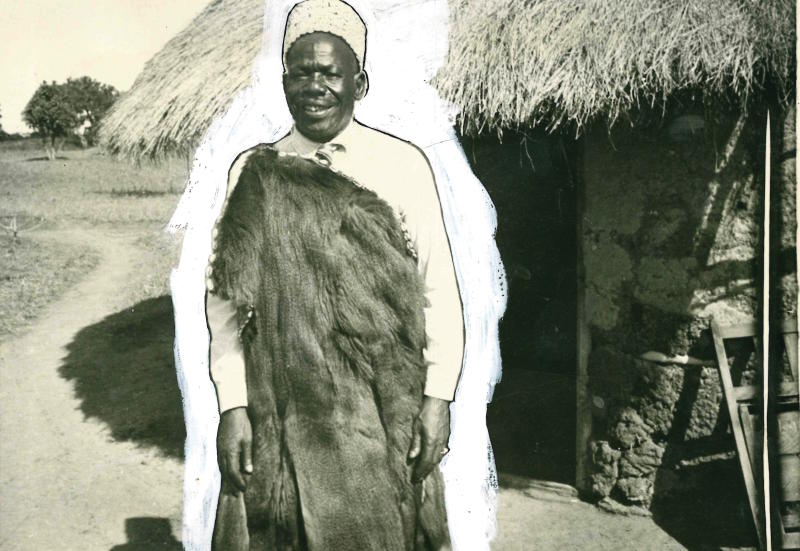 Due to his extreme teachings, Elijah jailed between 1944 and 1948. He went back to prison after assaulting a white agricultural officer who wanted him to uproot Mexican Marigold weed from his compound.
By 1960 independence, his followers demanded for his release, which was granted in August 1961 but Elijah was in and out of prison over his teachings until the 80's.
The self-proclaimed prophet equated Mt Elgon as 'Sayoni' (Mt Zion) and offered sacrifices there, went against political order and at one point led his followers in burning ID cards and banning taxes.
He died in 1987 and did not resurrect as expected. His followers are awaiting his second coming.
Eliud Wekesa
Eliud Wekesa claims God appointed him messiah in a dream. The Class 8 dropout also known as 'Yesu wa Tongaren' among his followers, hails from Lukhokwe village, Tongaren constituency in Bungoma County.
Yesu wa Tongaren says the Old and the New Testament is incomplete hence his 'Third Testament' which comes with the books God gave in in a vision.
On Easter he said he could not compare himself with Jesus of Nazareth since he was sent on a different mission, "I cannot be crucified like Jesus Christ of Nazareth since I am Jesus of Tongaren. This is why I didn't celebrate this day when the world was celebrating his death and to me I won't die."
He added: "His calling was to die and save the mankind but mine was to continue the work he left when he died and that I will never to see death."
The self-proclaimed 'Jesus' has banned his followers from attending funerals and touching bodies.
Nabii Yohana (V)
In Nandolia village, Kanduyi constituency in Bungoma County, one Nabii Yohana (V) claims he is John the Baptist reincarnated.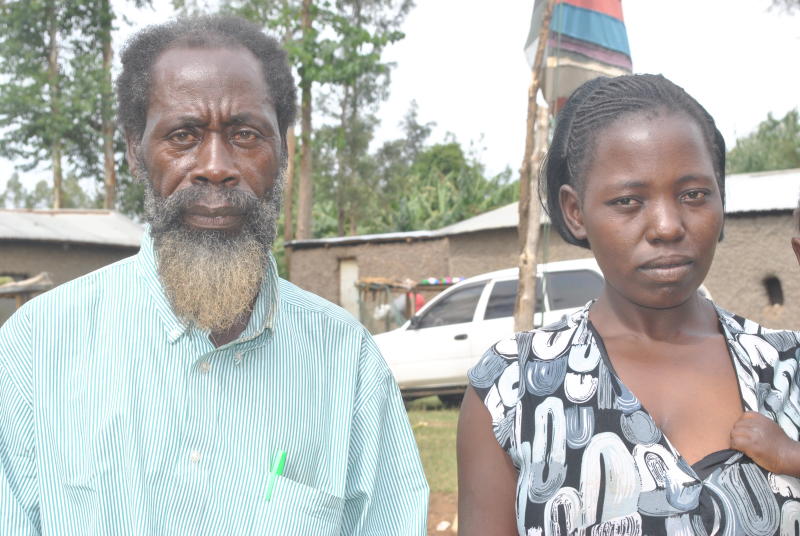 "I was born in Egypt and after five years, I went to Israel where I lived for 230 years and went back to my creator. I prepared the way for Jesus and by the time he came, I was 203 years old. I consecrated him to begin his work and I went to heaven," said Nabii Yohana.
He added: "I am the way, the truth and the last prophet sent by God to save mankind from corruption, homosexuality and bad governance. When Jesus Chris was crucified, he gave me the power to raise the dead,"
The prophet told The Nairobian that Jesus was to do his ministry of saving human beings from sin for 109 years but he didn't finish his work after he was crucified, saying it was the reason God sent him (Nabii Yohana (V) in February 15, 1941) to bring light to Africa.
Nabii Yohana (V) who is now married with 40 wives has 170 children and 118 grandchildren. The prophet who married in April last vows to marry eight more wives 48 as per God's commandments. He avers that he will never see death.
Modern fishmonger is young, posh, educated, perfumed and digital
She sells salmon, Red snapper, fillets, prawns, lobsters, crabs, octopus,oysters, sardines and mackerels