After the captivating Bukusu darling story, Asian family now declare their undying love for Meru women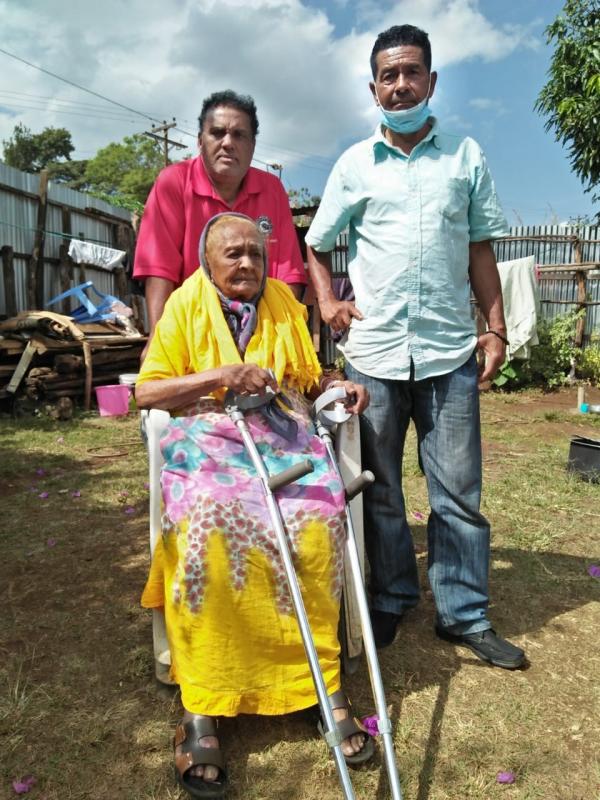 Six years after the romantic fairy tale of a girl from a wealthy Indian family who got hitched by a simple Bukusu man caused a national storm; another romantic story has been developing, still in the county of Bungoma. Even though Wafula and Zarika parted ways, their odd relationship remains imprinted in the minds of many.
Moving on swiftly, Boda Boda operator Albert Wanyonyi has shocked many after marrying an American girl, who had jetted into the country as a missionary three years ago. The couple has been blessed with two beautiful children and they say nothing will separate them.
Further a field, The Nairobian has discovered a deeper love story. One that spans many years ago. Amin Khan followed in the footsteps of his grandfather Alayar Khan and married a girl from the Meru community, continue a long-running trend of inter-marriages between Indians and Merus.
https://www.standardmedia.co.ke/ktnnews/ktn-prime/video/2000207847/my-bukusu-darling-bungoma-boda-boda-operator-shocks-many-after-marrying-an-american-girl
And though Khan conceded that his grandfather did one better than him because her married two Meru women, he is contended that he got a good wife. His grandfather was among Indians who built the Kenya-Uganda Railway and opted to settle in Kenya after its completion.
Amin says he was captivated by Mt Kenya and the climate surrounding the region, and so he decided to use his earnings to invest and live there.
"After my grandfather had completed his job in building the railway, he retreated to the Mikinduri area and was charmed by the hospitality of the local community and the beauty of the environment," Amin says.
He loved the locals and they loved him back, and it was not long before he integrated into the community-and married his first Meru wife.
"His first wife was Mariambai and his second Kaulo Halima. Mariambai bore him 14 children, half of them girls. Two are (now) deceased," said Amin, 59.
Amin's father, Gula Mohamed Maitha, also married two wives, with his second Nazmin having Meru and Maasai genealogy. Maitha donated the land on which the mosque in Mikinduri town was built. He died in 2005 and like Khan and others was buried at a cemetery on the fringes of Meru town.
Amin considers himself a true Meru and even went though the community's rite of passage.
"I am married to a Meru and consider myself a Meru in every way. I underwent Meru traditional circumcision. I speak the language fluently," said Amin.
Amin is one of the Indians who have lived in Mikinduri town where they have invested heavily in land, commercial buildings and other businesses. Though their integration with the locals is not devoid of challenges, Amin said the cordial relationship has stood them in good stead.
"The biggest challenge the Indian community faces in Mikinduri is that we are a minority, and a cartel has been grabbing our land. There is a cartel that is out to cause division between us and the Meru community," he said.
Though most of the Indians are reluctant to tell their stories, Amin said there is hostility brewing, because some Indians have been losing parcels of land to the cartel. "This despite the fact that we have title deeds and green cards. We have written to the relevant authorities and hope there will be timely intervention. Otherwise we might be forced to leave Mikinduri," he warned.
He said: "We now share a strong bond with Merus because of intermarriages and the unique cultural ties that have been built over the years. But now, we are frustrated because we are a voiceless minority, and a cartel is out to grab our plots."
Amin, who acts as their spokesman, appealed to the Director of Criminal Investigations George Kinoti, the Lands Ministry and other relevant agencies to intervene, as the land grabbing threatens to sour relations between the two communities.
"We are many here and have invested in business and created jobs for community. But because of the land grabbing, we want to sell the remaining land and move out. We are appealing to Governor Kiraitu Murungi, the county commissioner and other officers to intervene, to save Indians who are losing land at an alarming rate."
Amin's elder brother, Abdul Aziz is also married to a Meru.
His other brother, Abdulrahman, 55, said: "We consider ourselves Merus through and through and want our land and other rights to be protected."