Get some experience. The more relationships you have, the better for you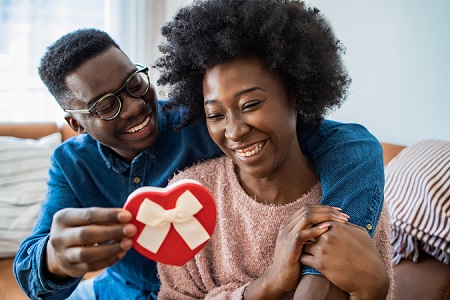 In the 'boy meets girl' chronicles so popular in society today, nothing beats the narrative of 'first love'.
We love a good 'first love' story. But, as almost everyone with a 'first love' story will tell you, those formative relationships are often complicated and messy, and they rarely end in marital bliss.
Never mind the isolated cases of childhood or college sweethearts who defy the odds and live happily ever after. Or high school lovers who reunite years later to rekindle their old flame.
Take Trevor Kigen, 29. The now insurance agent in Nairobi felt such magnetic chemistry with his first love that he was unofficially married within months of joining campus. He wed a few months after graduating.
"We fell in love immediately," Kigen recalls. "I had no doubts whatsoever. I spent virtually all my weekends in her room, and she spent most nights in mine. People started calling us husband and wife in our first year in campus, which we laughed at but deep down, I thought, why not? She was smart, beautiful and we had a lot of fun together. Marriage was a no-brainer."
Years later, however, and with two children, things look a little different for the 'campus sweethearts'.
"We're on autopilot," Kigen continues. "Our marriage is fine. I cannot complain about it, but it just feels like that spark is gone. I love my wife, of course, but if I'm being honest, she is not the woman I met in campus. She has changed over the years, such that I sometimes feel like we are strangers. I've changed too. But there's no time to linger on that. We have the children to think about."
Dr Loice Okello, a relationship counselor and psychologist, argues that first love happens when one is young and not ripe for marriage and that a first love should only serve as a teacher in a relationship.
In any case, most first loves are normally agemates from the same social circle but biologically, women mature faster, affecting such relationships.
There is also the challenge of 'first time surprises' like first time intimacy during one's most vulnerable situation, "and these moments can be used against another if you go into a long term relationship. Vulnerable moments can bring about issues of power games when conflict arises," explains Okello.
It's not easy to explain though, the pull of that first attachment. No matter what happens, a first love seems to carry some emotional weight.
"I have deleted my ex's number more than 10 times," says Joan Kavetse, a private tutor in Nairobi. "I unfollowed him on social media, blocked him everywhere… but if he reaches out, even through a friend, I just find myself giving him another chance."
She admits that their relationship would never work out, but that when it comes down to it, she always goes back. Or considers it.
"It was genuine," she muses. "We were both young, so it felt like we were being ourselves. I could not pretend to be someone else, and he saw me the way I was. He loved me truly. We were kids, but I haven't felt like anyone else has ever loved me like that since. Maybe that's why I still have a soft spot for him!"
Catherine Holden, a psychologist and sex therapist with The Almond Tree Wellness Centre, describes this attachment as an attempt to recreate the feelings that first love brought out in us.
"It may influence our choices on future relationships as we may seek out what made us feel good about that first love experience and try to replicate it. Exploring what attracted you to that person would be a great way to understand if the emotions attached to this experience were healthy and if these can account for your personal relationship 'green flags' as you meet new people."
"It's true that no one forgets their first love," says Dr Chris Hart, the renowned psychologist and relationship counselor.
"It's a significant relationship in your life, when you're just figuring out who you are, and you're still very fluid."
"However," he cautions, "we tend to have unrealistic expectations for those relationships. Very few people who get together when they're young; when in high school or college, stay together beyond that point. People think that they will automatically transition from college sweethearts to marriage, but it very rarely works out."
So, is it a good idea to marry your first love?
"It is more important to get some experience," says Dr Hart. "The more relationships you have, the better for you. You learn more about yourself as a person, and you get better at figuring out what you want, at choosing partners based on that."
"Don't rush into marriage," he advises. "Live your life. Focus on your journey. Transitions happen in life; go through the transitions with your partner. Live together as you follow your goals, finish your education… if you find that you're still crazy about each other afterwards, then by all means, go for it."
Holden agrees that kissing frogs is a good way to find yourself and figure out what you want in a relationship: "It is a great way of discovering who you are, knowing what your likes and dislikes are and if they align with your personal beliefs, values, and standards.
"Settling down can also mean different things to different people and it is important that you make an informed choice on what that looks like for you. Be open, honest, and respectful with whoever you are interacting with, in order to make a decision that is right for you."
She adds: "When we first meet someone that we feel we can marry or settle down with, we do what it takes for them to see and understand that we are their right choice.
"And sometimes, after we have settled into this relationship, life happens and we forget and/or stop working and doing the things we did, to get our partner to choose us initially."
Holden concludes that a healthy relationship is a "journey" that allows partners to grow and embrace the new versions of each other; and it is important to find ways of loving the new versions we will discover.
"Ensuring that there is open communication, resolving conflicts as they occur and finding ways to calm each other's stress to feel good, hopeful, confident, joyous, and grateful can allow us to fall in love with our chosen partner over and over again," she notes.
"This might not be the reality for everyone, and it is important to note that sometimes ending a relationship that is unhealthy or toxic, supersedes staying in it. Part of love is also knowing when walking away needs to be an option – as not all relationships were built to last."
Hide your knickers
Hanging your underwear on a public clothesline makes them public property