Premium
Content creator 'I am Kabugi': A few wamamas seduce me, but I'm not interested
ENTERTAINMENT
By James Mwangi | Oct 28th 2023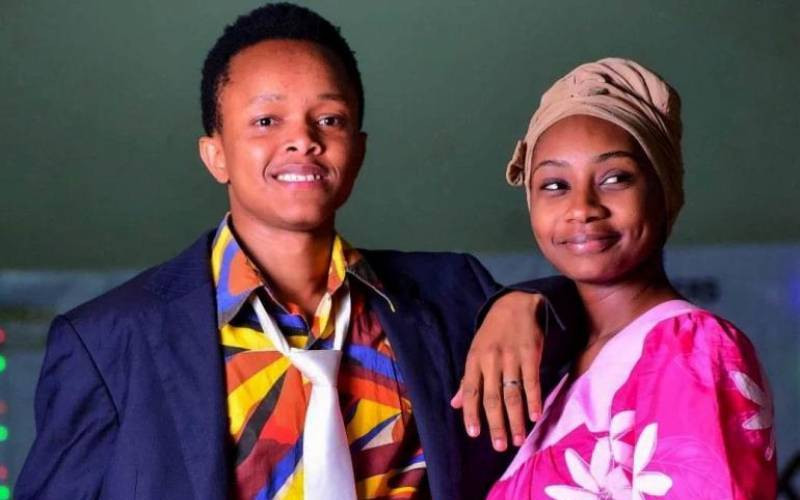 Rising content creator Kennedy Kabugi Mutahi popularly known as "I am Kabugi" has dismissed claims he is being pursued by a horde of older women allegedly streaming into inboxes of his social media platforms.
While setting the record straight on claims he is in love with his fellow artist Sheryl Gabriella, Kabugi revealed that contrary to allegations, just a few Wamama have tried to seduce him.
"It is not true that a big number of women are flocking my inboxes but a few, slightly older have tried to hit on me. They praise my work and then start tempting me. Once I discern their veiled intentions, I stifle the communications," he said in an interview.
Kabugi who hails from Nakuru County said he met Sheryl, from neighbouring Bomet County, last year through Instagram and they started acting together.
He insisted they are just business partners and currently, he is not dating.
"We are just a duo and not lovers. We have never talked about relationship matters. It annoys me that people do not believe me when I say nothing between us. We are not intimate," he said.
Livestream platform eyes content creators

Inside story of wealthy Kenyan in US court over plot to kill his wife

Digital content creators categorised as professionals after MPs vote for 5 per cent tax

Time for creatives, youth to reap big as government focuses on creative economy
He disclosed that one of the reasons that made him counter the love allegations publicly was to protect his brand.
"When I go live to publicize some brands or companies like land dealers and I appear with a young female employee of such a company, some of my fans flock to the comments section to troll her, calling her a husband snatcher. This is harming my brand," he explained.