Eric Omondi rushes to Italian ex-lover following assault allegations
ENTERTAINMENT
By Priscilla Kimani | Jun 18th 2022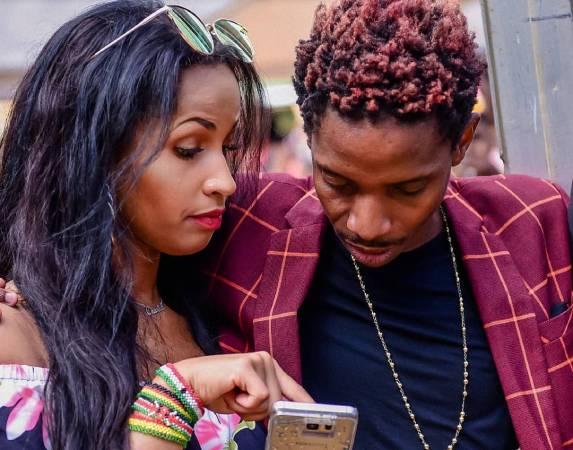 Eric Omondi has taken to his Instagram page to accuse Nicola Traldi of attacking his ex-girlfriend Chantal Grazioli. The comedian shared a video of him holding Chantal as she limped down a staircase with a bruised face and swollen lip. The video was captioned,
" Any man who puts his hands on a woman is a coward!!! Nicola Traldi is a coward. He is weak and insecure. A man's strength is fully shown when he protects a woman and not when he puts his hands on her. This is unacceptable and he will face the full wrath of the law! He will serve as an example to all those uncouth, uncivilized and primitive men who physically assault women to feel they are strong."
Chantal's boyfriend, Nicola, has however responded through his Instagram page, refuting claims that he physically assaulted her. The father of two claimed that he would never lay his hands on a woman, adding that the truth will soon be revealed. In his Instagram stories, he wrote:
"I have been framed for something I would never do...Everyone who knows me knows that I am incapable of such a thing, I would never lay my hands on a lady. I am a father of two daughters, the truth shall come out."
Eric and Grazioli had an amicable breakup citing a daunting long-distance relationship. After Grazioli returned to the dating scene, she made her relationship with Nicola public, sharing photos together on social media captioned with love heart emojis. Nicola is a Nairobi-based businessman who owns two restaurants and a delivery company.