Jamaican icon Luciano urges unity following Nairobi concert
ENTERTAINMENT
By Solomon Koko | Jun 17th 2022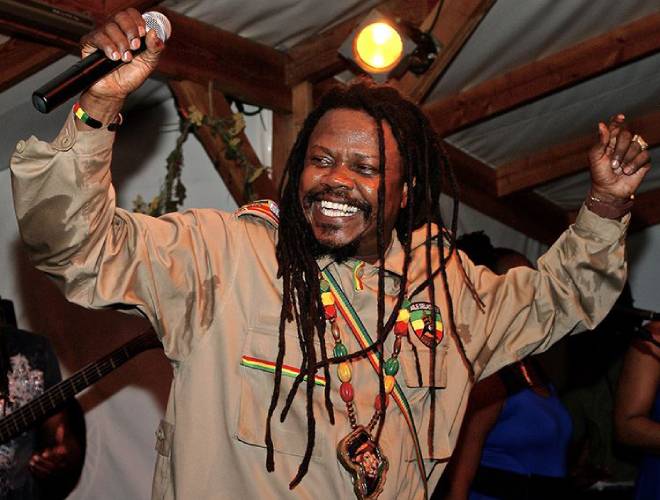 After staging a successful Unite the youth concert, Jamaican Star Luciano has expressed his desire to hold a follow-up concert and inspire more talented youth. "I feel like a father figure to my Kenyan fans. The warmth reception they accorded me cannot go unreciprocated." He spoke to Solomon Koko about his umpteenth visit to Kenya and why another date with Kenyans is important.
How would you describe your Kenyan experience?
Well, Kenya has always been exceptional as usual to me. I take it as my second home given the number of times I have performed here compared to other African countries. Warm people and positive vibes and our aim is to highlight all the positive things it has to offer.
What is your general perception of the Kenyan Youth mood ahead of the elections?
They are optimistic but we want to encourage them to foresee a smooth transition regardless of who they support. In unity there is strength to address their issues.
Rise up and play your role in politics and religion.
Are the youth positive about our local leaders/politicians?
They have been manipulated for a long time so that's hard.

They have to rise up and make a decision on their destiny for the betterment of the community and the future. I urge them to vote wisely and keep their leaders accountable.
Would you see yourself taking this even further by visiting Kenya again after the elections?
Yes, most definitely. We have to continue spreading the message of spirituality through natural music and regurgitate the mission to harness our youth so that they don't lose their focus and their roots. I will definitely be back and continue with the positive vibes.
What was the most memorable occurrence during this trip?
Visit to Giraffe Park was trending in Jamaica and we wanted to experience all the best that Kenya has to offer in terms of tourism and its dynamic culture and population. The sessions and meeting my fans in various places we could visit was also honourable and definitely very memorable.
What is your parting shot?
The youth have to come together as one and make a realization that the absence of war is healthy for future generations. Be your brother's keeper for a better tomorrow. Let the youth have the realization of themselves and don't accept political division to control them.

Africa Unite!