Necessary Noize makes a comeback more than ten years after split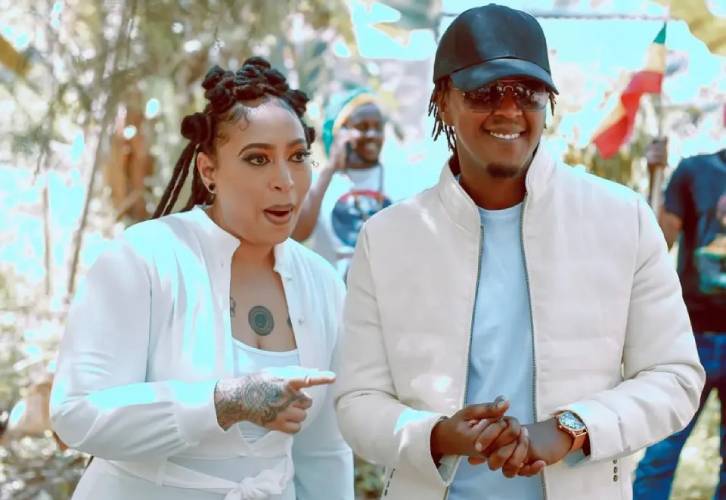 Popular Kenyan Hip-Hop musical group Necessary Noize has made a comeback more than a decade after going their separate ways. The musical group that presently comprises of Kevin Wyre and Nazizi Hirji was founded in the early 2000s. The duo is best-known for the hit song "Kenyan Boy, Kenyan Girl", which ushered in a golden era for Kenyan music.
In a recent interview, Nazizi revealed that the group would be releasing their first EP.
She said, "Wyre and I have always been in discussion about doing something together as Necessary Noize but because of individual commitments we just kept on postponing it until now. The universe just aligned for us. We never particularly intended for it to be this year, but if you ask me, this is the perfect time."
Wyre shared a teaser of the song video that is yet to be released on his social media pages. Netizens, as well as Music bigwigs like Nameless and Bien, supported the cause. The video attracted more than 3K likes on Instagram.
As much as Naazizi applauds the growth of the music industry as well as recent music trends, however, she asserted that Necessary Noize will maintain its musical authenticity.