Ex-lovers Mitchelle Ntalami and Makena spotted together after split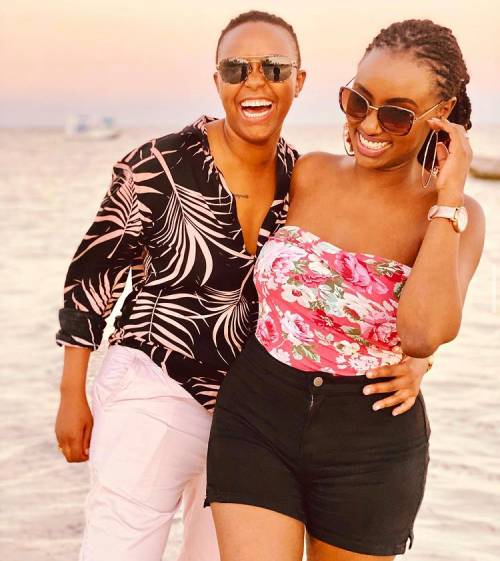 Popular lesbian couple Mitchelle Ntalami and Makena Njeri may have reconciled if their recent video on social media is anything to go by.
Makena shared a video of her with Ntalami swaying her hips in the background.
The video, which was shared on her Insta stories, raised brows among netizens. The two were brand influencers during the recent Fireboy concert. Could the duo have rekindled their relationship during the concert?
The duo split late last year after cheating allegations. In a lengthy post on her socials, Mitchelle Ntalami accused Makena of cheating on her with public figures. Makena Njeri is the CEO and founder of Bold Network Africa. The Network is a movement for advocacy and rights for LGBT. Njeri labelled their drama as a manifestation of an internal unresolved turmoil.
Early this year, the Marini Naturals CEO announced that she was free to date men. On her Instagram stories, she wrote:
"I'm androsexual, meaning, someone who is strictly attracted to men or masculine energy..." Ntalami has however not been spotted dating a man after their fallout with Makena.
A few days ago, Mitchelle was presumed to be in a relationship with her business partner Niyati Patel. The latter was however quick to dispute the claims and took to her Instagram page to declare that Mitchelle is " not her type".
Mitchelle and Makena have not declared being in any relationship presently. If their recent video is to go by, they could be on their way to making up.